More News
Have a Blast with Double Bean Days!
Posted by Flippy on March 18, 2021 at 2:00 PM
Oh, alright, Fluffy -- one more jellybean, but that's it. I know I said we needed to get rid of all these beans, but if you eat any more, we'll be paying a visit to the Doodle Doc!
Hello, Toons! Flippy here. It's been a couple months since I last took to the blog, but I've returned with exciting news. I apologize for my absence on Pie Day, but I had my gloves full with urgent Toon Council business. See, by pure chance and perhaps a little St. Patrick's Day luck, Fluffy got to digging beneath the Toontown Bank -- and discovered a hidden vault of jellybeans!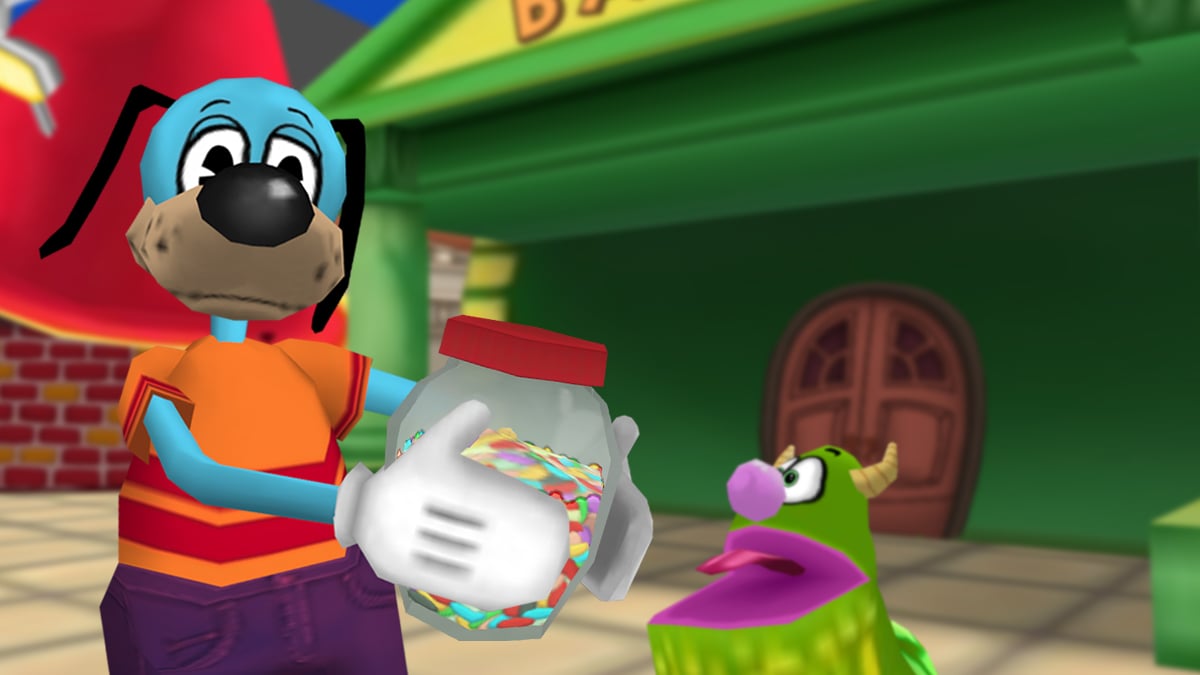 Banker Bob wasn't too surprised to hear the news. Turns out, he misplaced the entire vault years ago when looking for a good spot to hide it from the Cogs! Who would've thought it was right underneath our noses all along?
The Scientoons were astonished. In fact, the news just about knocked Doctor Dimm's lab coat off! He ran a boatload of tests to ensure these jellybeans' Silly Levels were on par with the Toon Council's standards. A boatload of taste tests, that is.
The Scientoons put their heads together to think about what to do with all these jellybeans. It took up nearly every last silly cell of their brains to think up a solution, but we've figured out what has to be done! To ensure that not a single jellybean goes to waste, the next three days will be Double Bean Days! Grab some friends and hop on the Trolley, because from today until March 21st, all Trolley games award DOUBLE JELLYBEANS! Have fun, and Toons of the world, spend wisely!
---
Comments
Sorry! Comments are closed.
---
---
---
---
---
---
---
---
---
---
---
---
---
---
---
---
---
Back To Top