More News
Daily Alpha Update: Opening a Brand New Year
Posted by Sir Max on December 31, 2013 at 2:00 PM
Hello once again, toons. This is the last time I'm going to be writing a blog post this year. The clock is counting down, and in just a few hours we'll be in a brand new era of Toontown!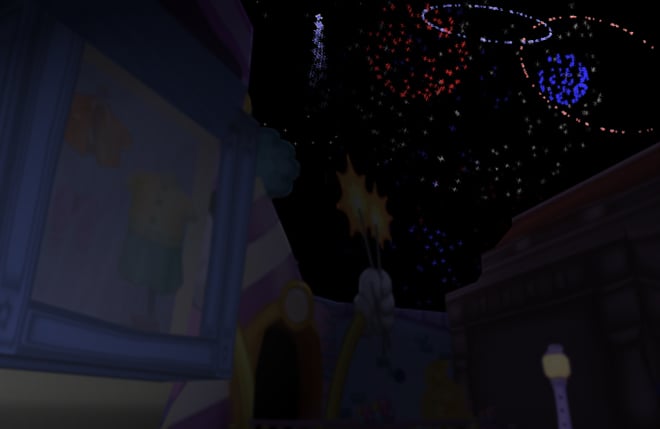 We're opening up a brand new year for Toontown- literally. See, there is one problem with being a cartoon: The laws of the tooniverse don't really apply. Like at all. We're
still
cleaning up the mess from that whole golf ball debacle, and these dysfunctional doors haven't made it much better.
This morning Goshi went over to Too Many Secrets, the building architect, and had a talk with him about the doors. They inspected them, and it turns out that the doors were put on backwards. The left door was on the right the entire time. Whoops! They went through and sawed off each door, turned it around, and glued it back on. Problem solved! Don't push too hard, though -- the glue isn't completely dry.
So, there's one New Year's Resolution solved. It's not even the new year yet! We're on fire! I wish you all a Happy New Year as this night comes to a close. (Also literally!) Don't forget to enjoy the new fireworks!
December 31, 2013 [ttr-alpha-gaac80e6]
Maintenance:
Remove leftover winter Speedchat Phrases

Bugfixes:
Doors no longer defy laws of the tooniverse and allow you to walk in through the correct side

Features:
Add in another set of firework patterns. These are the best ones yet!

---
Comments
Sorry! Comments are closed.
---
---
---
---
---
---
---
---
---
---
---
---
---
---
---
---
---
---
---
---
---
---
---
---
---
Back To Top