More News
Daily Alpha Update: New Year's Eve Eve
Posted by Sir Max on December 30, 2013 at 2:00 PM
I'm back! Man, it feels like forever since my last post. If forever is a glorious stress-free three days, that is. Between Slappy's Snowball Fights and Flippy's Fireworks, it has been a pretty nice weekend. It's about to get even nicer, though!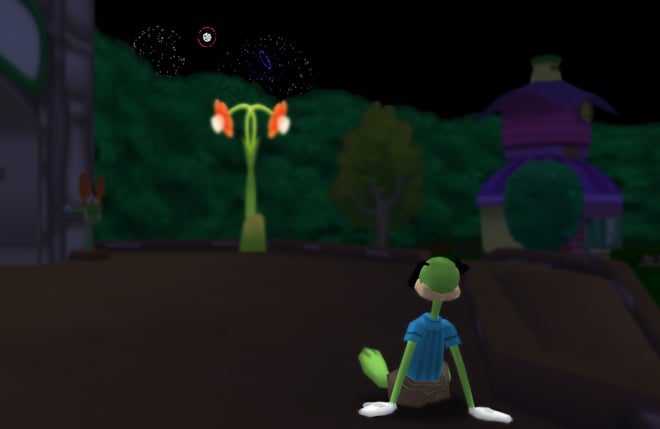 Now, I know that our updates haven't been all that much lately. And I hate to say it, but it won't get much better this week. We're not only on a break for the holidays, but also working on a few things that take much longer than a week to make. Nevertheless, today we've got something to lighten up your day!
See, Flippy ordered the fireworks from Smokey Joe's shop: Used Firecrackers. Smokey Joe messed up the order though, and accidentally gave us a "4" on one of the sets of fireworks instead of a "3". It was displaying the wrong year!
To make it up for this, Smokey Joe went ahead and gave us a whole extra set of fireworks. Rather than one new set today, we have two! And due to the changes we made with fireworks, technically, we have
three
. That means you can see a total of four different sets of fireworks. That's 4 hours of pure entertainment! If that isn't a major update, I don't know what is.
Flippy is hoping that you all enjoy the show. Explosions are always fun! Or, "Toontastic", as he says.
December 30, 2013 [ttr-alpha-g8c3637e]
Maintenance:
? Re-enable a few sanity checks now that winter is over.
? The server now picks a song for fireworks, ensuring that everyone hears the same music.

Tweaks:
? Change a couple of messages for fireworks.
? Tweak the volume for fireworks and music so it can be heard.

Features:
? The last of the snow has melted. The Pick-a-Toon is back to normal, and Snowman heads have melted off of toons. Thanks for a great Christmas, everyone!
? Fireworks now choose between a few different types of shows and music. You'll rarely see the same show twice!
? Add in the second of three sets of firework patterns. Be sure to stop by tomorrow for the finale!

---
Comments
Sorry! Comments are closed.
---
---
---
---
---
---
---
---
---
---
---
---
---
---
Back To Top