More News
The Cartoonival Cover-Up
Posted by Riggy Marole on October 20, 2020 at 2:00 PM
Show's ova', folks! Nothin' to see here! I'll be seein' ya next year at the Cartoonival! Pleased to be helpin' youse leave in an orderly fashion! Buh-bye! Oh, it's only youse! Sorry, I's been in a bit of a cover-up since the Finale Fireworks incident...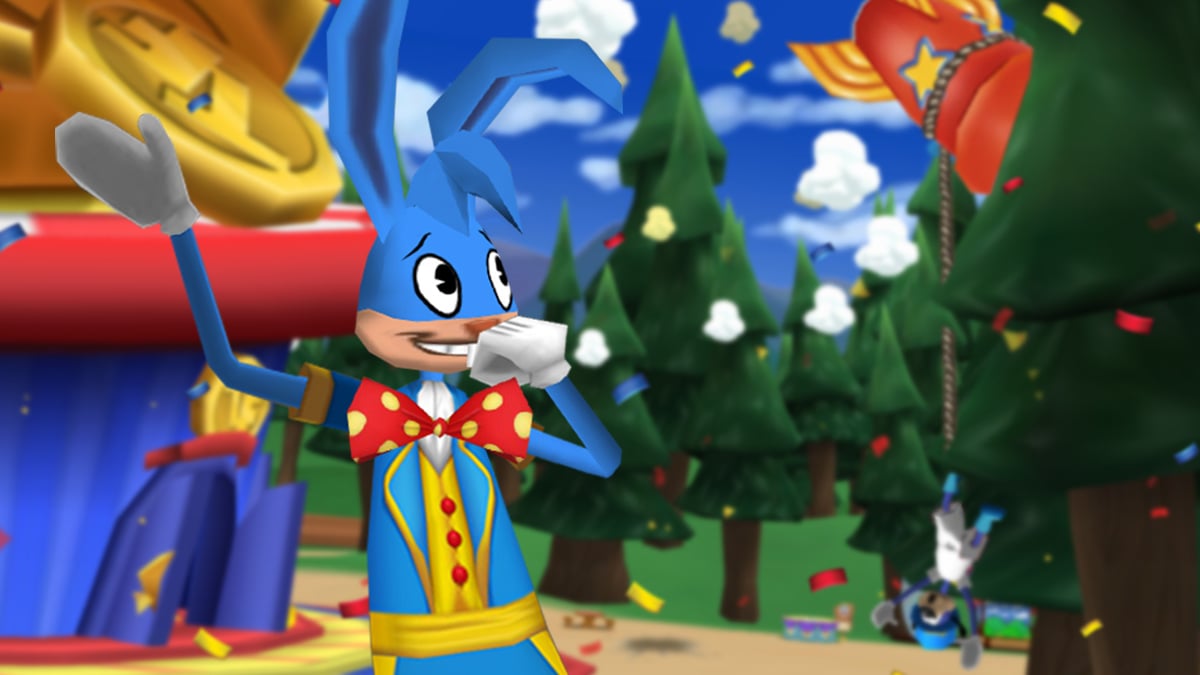 Look, you didn't hear it from me, but we had a bit of an accident with the Finale Fireworks today. Between the absolute madhouse dis event has been and waitin' for dat rebrandin' delivery, my safety checks have been… slippin'.
It ain't my fault dat Karnival Kanine is all over da place! I shoulda known better, but I put em' in charge of launchin' off each and every fireworks show we's been putting on. I figured some of his wackiness would be good for the theatrics, ya dig?
But believe me when I say dis… I wasn't expectin' dat dog to tie himself to a rocket! Dat goes beyond any and every safety code I've ever violated -- and I've violated all of dem!
Toon-est may be ending today, but I ain't done just yet. I's got a boatload of paperwork to submit to Doctor Pulyurleg about dat dog's injuries, and don't even get me started on all dat grief counseling paperwork I'll be needing after worryin' about this silly rebranding.
I hope that all of you'se enjoy the next year goin' forward. I know dere's been some bumps in the road, but I give ya my Rigmarole Guarantee dat the Cartoonival will be nothin' short of FANTABULOUS! Trust me, I's got the paperwork to prove it.
---
Comments
Sorry! Comments are closed.
---
---
---
---
---
---
---
---
---
---
---
---
---
---
---
---
---
---
---
---
---
Back To Top