More News
Chaos at the Carnival!
Posted by Karnival Kanine on October 14, 2020 at 2:00 PM
Oh man, oh man, OH. MAN. Have you heard of Toontown's Cartoonival?! Holy moley with a side of cannoli, I can NOT believe it. This is right up my alley. It's why the Toon Troop snatched me into their group, even. I am the number one canine of carnivals! The Kanine Karnival! Wait, that's not right...
Bah, no time for this. We've got a BIG problem. There's no Cartoonival in town! It's all Toon-est! It's all CHAOS!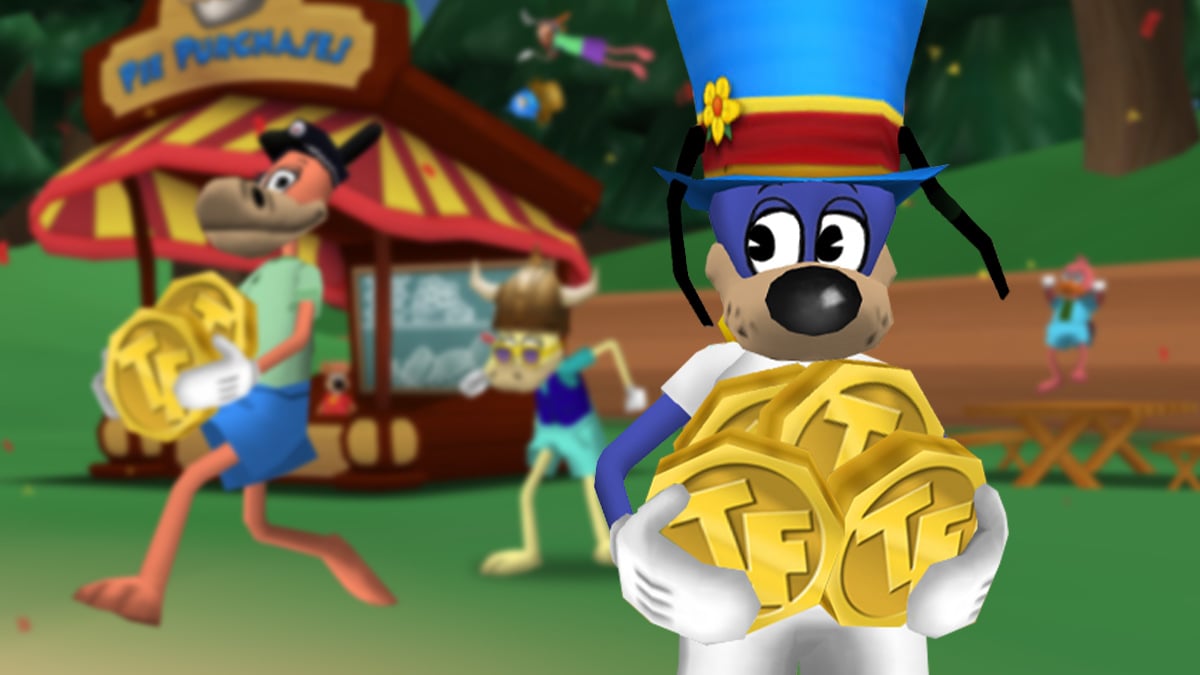 It's the last week of Toon-est, and everyone's scrambling for tokens. Toons slamming into each other, left and right! Fighting for pies, those poor Token Takers, dear Walt! Fluffy? Fluffy, put DOWN that wedding cake! I can't stand to see you fellow festival lovers like this. I hate to do it, but I'm breaking out the emergency token stash. Hear me out: I'll throw in an extra token for every token earned until the end of Toon-est. That's double tokens, baby!
But even after I calmed everyone down, every Toon was clueless! I kept my head up, though, and my cannon too. I took my search to the skies! Up there, a little birdie told me how this "Cartoonival" situation is all out of whack -- the entire event got lost in the mail?! The birdie told me a whole lot of other things too, but I don't think I can put those on the Toontown Blog. Birds don't appreciate Toons cannon-crashing their nests.
Luckily, we've got a pretty sweet view up this tree. I was able to make it up to the birdie with the world-famous Toon-est fireworks show -- fireworks prepped and loaded all week long by yours truly! From now till October 20th at 11:59 PM Toontown Time (PT), the Grand Finale Fireworks will be lighting up the skies every three hours. That's alongside that sweet double tokens deal.
Have a great Grand Finale of Toon-est, Toontown!
---
Comments
Sorry! Comments are closed.
---
---
---
---
---
---
---
---
---
---
---
---
---
---
---
---
---
---
---
---
---
---
---
---
Back To Top