More News
Partner Spotlight: Toontown Rewritten Wiki
Posted by The Toontown Team on October 7, 2020 at 2:00 PM
Have you ever wanted to read about Toontown history? Do you want to know all there is to know about the Loony Labs Scientoons? Have you ever wished there was someplace you could share all your Toontown knowledge for other players to see and use? If you answered yes to any or all of these questions, we've got the perfect solution for you -- go check out the Toontown Rewritten Wiki today!




We strolled down to the Toontown Library to chat with two of Toontown's foremost librarians: Dynaboom and Rebellion, administrators of The Toontown Rewritten Wiki. The wiki is an excellent source of information for players of all skill levels, but if you haven't heard of it yet, we bet you're wondering: what exactly can I find on this wonderful, wacky website? Let's see what the creators themselves have to say about that!
Toons can learn information about everything related to Toontown Rewritten. If you want to learn information about a particular ToonTask like the one given by Lil Oldman, we have a page on that. If you want to learn information about who the President of the Toon Council is, we have a page about him. If you want to learn the latest information about upcoming content such as Sellbot Field Offices, we have a page on that as well.
Comprehensive and well-cited, the Toontown Rewritten Wiki boasts an array of pages on lore, gameplay, and unreleased update announcements. But where does all that information come from?
A lot of the information comes from simply playing the game. If you've been playing Toontown for a very long time, chances are you may know your way around every step of the game -- and that's a huge help for the wiki.

Additionally, we always want to rely on official Toontown Rewritten outlets and other reliable outlets from the internet which can vary. Never should any of our pages base information off speculation, theories, or rumors because it's extremely important that the wiki serves as a place for finding every bit of precise information about Toontown to its entirety.
In this age of misinformation, the Toontown Rewritten Wiki's commitment to up-keeping one of the most well-known resources for the Toontown community is something we're tremendously grateful for. That said, you're probably wondering how the wiki can help Toons have even more fun in Toontown. Here's what they had to say about that:
There are a number of ways that the wiki can be a helpful resource. Perhaps the most notable elements of gameplay that Toons may want to look into are fishing, gardening, and Cog Disguise promotions. If you want to learn information about either of the three, whether it be wanting to know which fishing pond the Devil Ray can be fished from, what is the Jellybean combination for planting the Silly Lily flower, or how many Stock Options are needed to reach level 12 of the Big Cheese disguise -- our pages gotcha covered.
Knowing the location of those ultra rare fish sure toots our Bike Horns! Now, for our erudite Toons out there, you're probably wondering how you can share your knowledge on the wiki as well.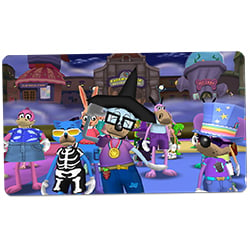 The wiki was created by an individual from the community, for the community. Anyone is allowed to contribute to the wiki by creating an account on Fandom (formerly Wikia), a service that the wiki is hosted on, and start from there. However, those who wish to contribute need to abide by our set of guidelines and policies, both of which can be found on the wiki itself. The wiki is a collaborative effort that really depends on the work of Toontown's community members.
The Toontown Team is tremendously grateful for all the Toons out there who have taken the time to contribute to the Toontown Rewritten Wiki. It is a great resource for players and is one that our team uses often. Absolutely Toontastic work! Now, we asked them one last hard hitting question to wrap things up. There are tons of NPCs that are a part of Toontown's history -- Who's your favorite?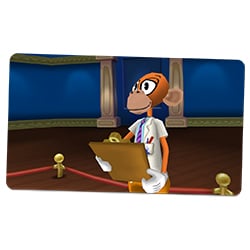 Doctor Surlee. He's Toontown's greatest genius!
Well, Toons, we couldn't have said it better ourselves. Thanks for TOONing in to our latest partner spotlight! If you're interested in learning more about the Toontown Rewritten Wiki, go check out their FAQ page, and be sure to check out our past partner spotlights too: content pack creators, MMOCF and the CCG, and Smirky.
'Till next time, folks -- Toons of the World, UNITE!
---
Comments
Sorry! Comments are closed.
---
---
---
---
---
---
---
---
---
---
---
---
---
---
---
---
---
---
---
---
---
---
Back To Top