More News
Partner Spotlight: MMOCentralForums and the Cold Callers Guild
Posted by The Toontown Team on July 24, 2020 at 2:20 PM
Have you ever needed help with a boss battle or finding a beanfest, but you could never track anything down? Never fear, for MMOCentralForums and the Cold Callers Guild are here to help. In this Toontown Rewritten Partner Spotlight, we sat down with Queen Petunia Gigglenugget, one of the four moderators of MMOCF and the CCG, who works alongside six CCG Ambassadors to foster a thriving, inclusive, and fun-filled environment for all!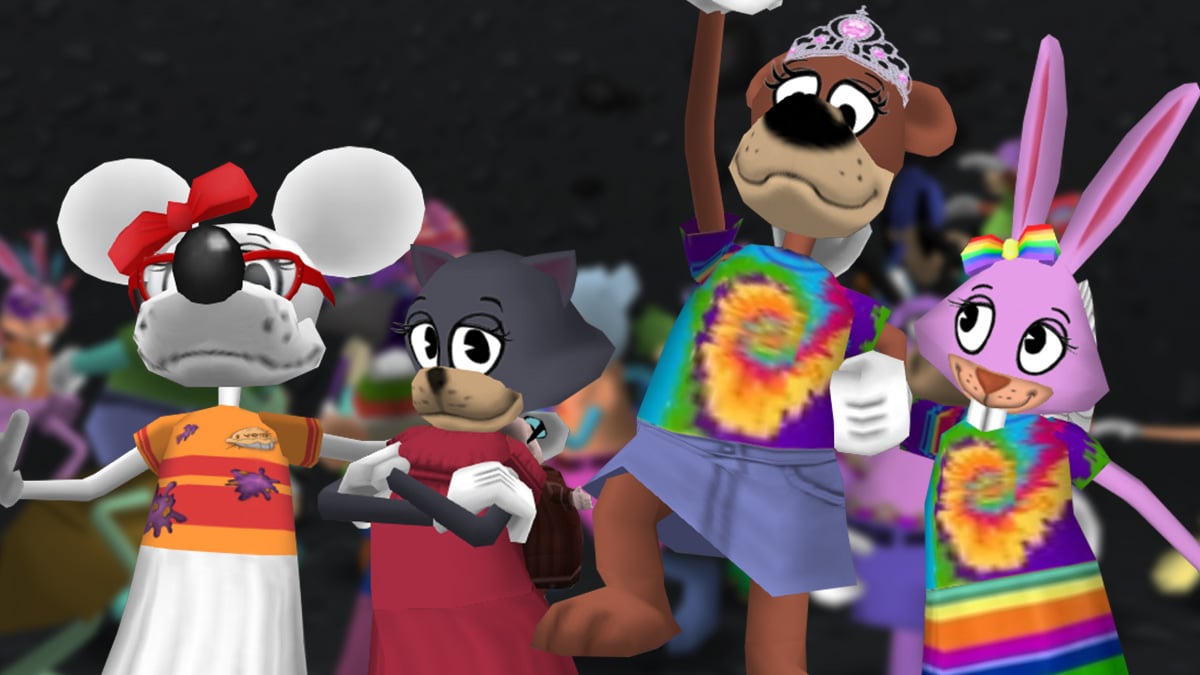 MMOCentralForums (MMOCF), formerly known as ToontownCentral, is the largest and longest-running Toontown fan site. This forum-based community provides a G-rated, family-friendly environment where Toons of all ages and backgrounds can get together to converse about the Tooniverse and meet new Toons to tack onto their friends lists!
Out of the many guilds hosted within this community, the Cold Callers Guild (CCG) has become a fan favorite. Originally established over a decade ago in 2004, this guild believes that everyone deserves a chance to fight the Cog bosses, no matter their Suit level, Laff points, or experience with the game. Every day, the CCG hosts multiple scheduled boss runs where everyone is welcome to get in on the action and fight back against the Cogs!
"If you want to get involved in the community, just jump in and post! The forum is 18 years old so it's filled with information on Toontown's history, guides, photos and searchable conversations. It's also a fantastic place to ask questions, share your ideas, knowledge, achievements, and see what others think.

The same goes for the CCG – jump right in! There are so many wonderful people both among forum members and within the CCG. Some have been around for many years and others are new, but they are welcoming, accepting, and enthusiastic about the game. All of the guild's runs and events are open to anyone who wants to play, agrees to get on elevators, and stays to play with whoever lands in one with them."
The CCG actively works toward including all Toons, especially those who might be lower Laff and are newer to the Cog boss battle experience.
"One of the awesome things to see is how a lobby lights up when someone speaks up that it's their actual first time fighting a boss. To me that is always special. Packing elevators is the goal, but the regulars really wanting to support new Toons is something important to a lot. I've heard it said that in the CCG it is an honor to land on an elevator with Cold Callers, and I believe that."
Last year, the Cold Callers Guild celebrated its 15th anniversary, and it's absolutely Toontastic to see how much they've grown since starting up!
"The guild was started back when the VP was the only boss in Toontown – hence the Cold Callers Guild name – and when the only way to get on an elevator usually involved standing in a lobby for ages while people walked on and shuffled back off over and over. The one rule for CCG was and remains 'no elevator shuffling' and it's exciting to see how that simple message grew and grew and remains today. We have around 4000 members today and probably thousands more toons who come and go as visitors to our runs."
There's tons of ways to get involved with CCG events, no matter your status as a visiting Toon or official member. Every day, they host sixteen open boss runs (4 of each type). Additionally, the CCG sometimes schedules special boss minithon events, building sweeps, wacky gag runs, racing and golf events, and more! No matter your interest, there's a guild activity out there for YOU!
To finish things up, we asked QPG a long-debated, often discussed question amidst the Toontown community: "What's the best Jellybean color out there?"
"Easy one - purple!"
Well, we can't argue with that! Speaking of Jellybeans, whether you're a fan of the purple ones or any of the other tasty colors out there, make sure not to miss out on the CCG's weekly beanfests. Taking place every Saturday at 8:15 a.m. Toontown Time (PDT) at Hiccup Hills' Goofy's Speedway, it's the perfect opportunity to meet some new friends and fill up your piggy bank! If you're interested in joining in on all the excitement, click on the buttons below to sign up for the MMOCentralForums and the Cold Callers Guild!
---
Comments
Sorry! Comments are closed.
---
---
---
---
---
---
---
---
---
---
---
---
---
---
Back To Top