More News
Six Years and Counting! | ToonFest 2019
Posted by The Toontown Team on September 19, 2019 at 12:00 PM
Do you remember what happened six years ago today? For those unaware, Toontown Online closed its doors forever on September 19, 2013. For everyone at the time, this felt like the end. Over a decade of Toons, gone in an instant. If you can hardly remember that day, that means we've been successful.
For the past six years, we've turned September 19th from a day of sadness to a day of PARTYING! Moments after Toontown Online closed its doors, Toontown Rewritten was officially announced. As they say, the rest is history!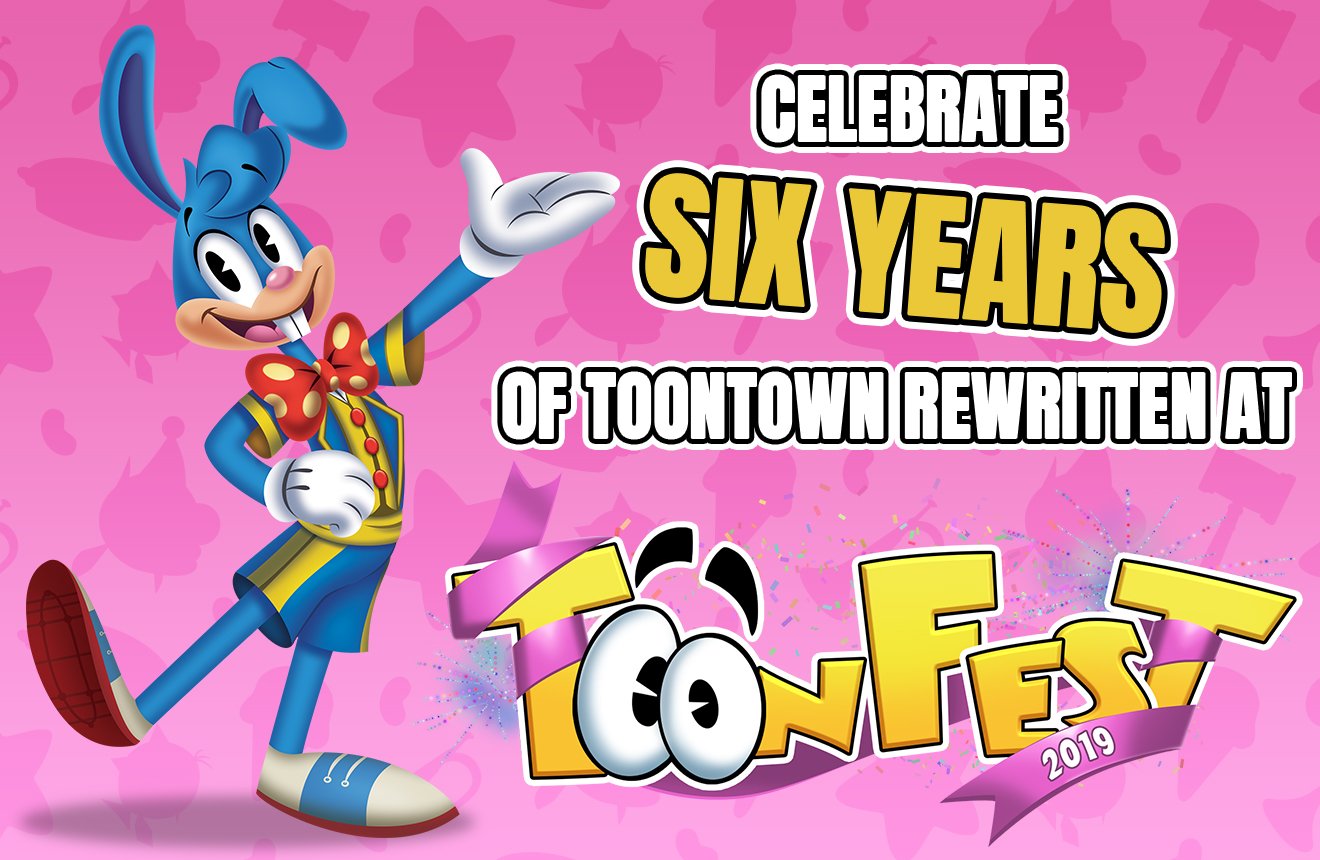 Six years is an incredible amount of time. It's a shame, but Toontown could have disappeared in an instant all those years ago. The fact that it has thousands of active players every month, a real-life convention, and a constantly evolving lore is absolutely insane! And yet, we're all still here, enjoying Toontown.
That's why we're inviting you to jump into Toontown between now and October 20th to party with us in celebration of Toontown Rewritten's sixth anniversary. Today marks the beginning of our annual in-game event, ToonFest 2019!

To enter ToonFest, head over to the special event area in Chip and Dale's Acorn Acres or click on the red ToonFest teleport button on the top right of your screen. Here's just a few of the things to expect during this year's event:

---
Meet Riggy Marole
If you haven't met Riggy Marole yet, you're in for a treat. He's the one and only host of ToonFest, and calling him absolutely bonkers would be an understatement. As always, he'll be strolling around ToonFest talking to Toons and generally being a bit of a rascally rabbit. Plus, if you stick around the Toontown Blog you might just catch him causing some mayhem. Who knows what he'll do next? We sure don't.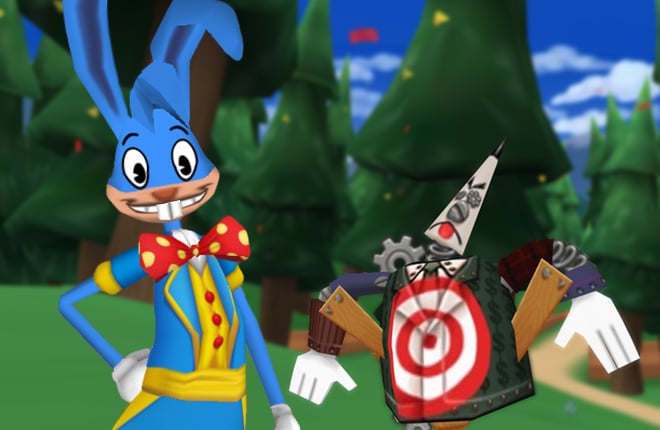 ---
Earn Exclusive Prizes
One of the most exciting parts of ToonFest are glamorous Token Takers, located within the ToonFest tower and at pop-up booths around the area! These Token Takers will sell you all sorts of exclusive items, from limited time accessories to portable pies to experience multipliers! No matter what kind of Toon you are, we've got a bunch of prizes in store for you. Earn ToonFest tokens by playing minigames in the area, then head on over to the ToonFest tower to redeem them.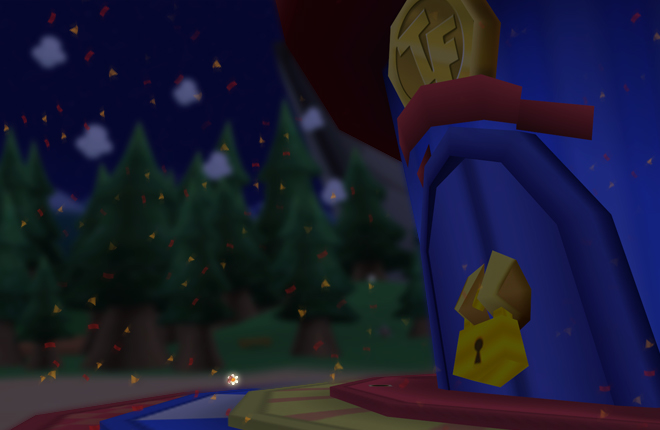 ---
Pink is the new Blue
As always, ToonFest is more than just one weekend. We'll be partying all day and all night for the next month -- and we'll definitely need some new style to mix things up this year. ToonFest Blue has been a staple of ToonFest for years -- but it's clear that ToonFest needs a little more... pink. That's right, some keen-eyed Toons may have noticed it in the Clothing Shops last night, but ToonFest Pink is here! For just 300 ToonFest Tokens, you too can hop on the latest ToonFest fashion trend. But that's not all -- we're also introducing the exclusive Rigmarole Nametag for 500 ToonFest Tokens! Named after ToonFest's zany host, Rigmarole is the perfect way to celebrate ToonFest even after the event is over.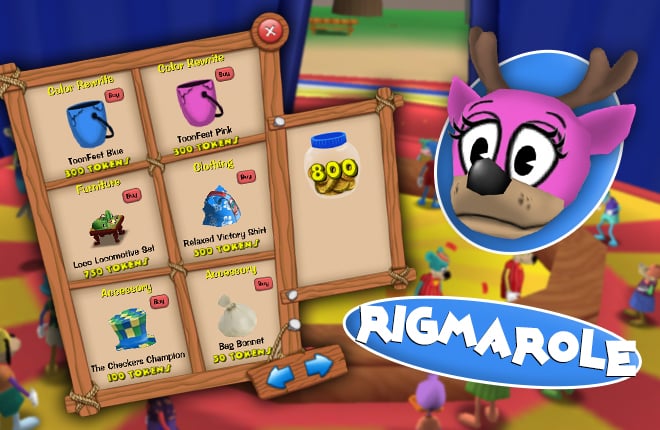 ---
As always, ToonFest is now available to play by visiting the special event area in Chip and Dale's Acorn Acres, or by clicking the red ToonFest teleport button located at the top right of your screen. Go enjoy the fun before it's gone!
Thank you all so much for SIX YEARS of Toontown Rewritten! We truly couldn't be here without all of you.
You ARE Toon Enough!

---
Comments
Sorry! Comments are closed.
---
---
---
---
---
---
---
---
---
---
---
---
---
---
---
---
---
---
---
---
---
---
---
---
---
---
---
---
---
---
---
---
---
---
---
---
---
---
---
---
---
---
---
---
---
---
---
---
---
---
---
---
---
---
Back To Top