More News
September's Tweaks and Tidbits
Posted by The Toontown Team on September 18, 2019 at 5:00 PM
Tomorrow's the day you've all been waiting for, where Riggy Marole removes the Acorn Acres roadblock and opens up the ToonFest Grounds! This month-long festival of all things wacky celebrates the birth of Toontown Rewritten, a project which started way back in 2013. It's hard to believe that we've been going strong for six whole years. It wouldn't be a celebration without a few bugfixes and tweaks though, right? Right? In light of this, please put your gloves together for our Tweaks and Tidbits Update!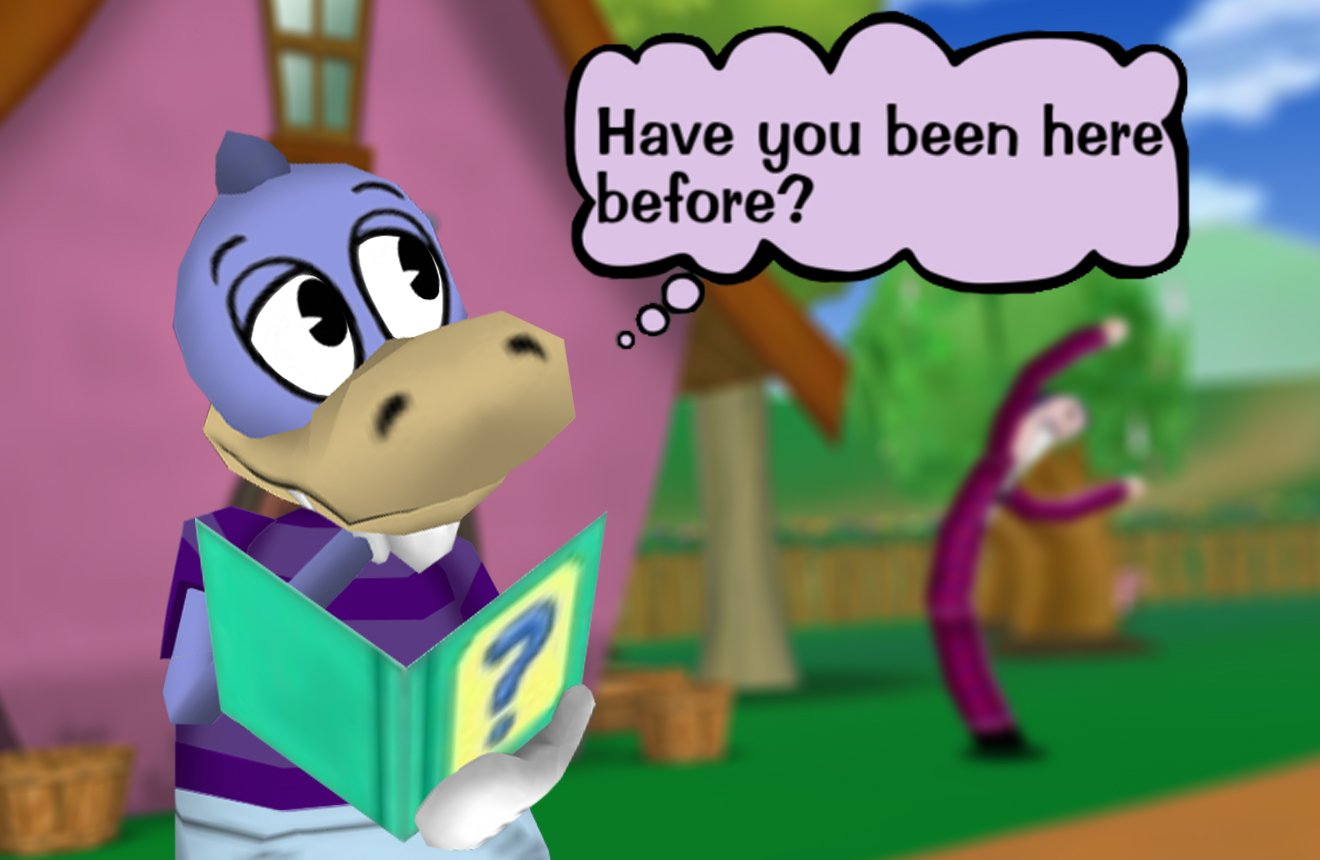 Make sure to check out the Release Notes at the bottom of this blog post for a comprehensive list of what this update includes. Let's take a look at some of our favorite parts though.
---
To start, Toon HQ has printed out a high-quality map of Toontown! It's no secret that Toontown's map has been blurry since the start -- especially on today's high resolution displays. If you open up your Shticker Book, you'll see a beautiful new representation of our home, Toontown. Although some may have a conspiracy theory about the idea of a new map, these new maps are fully accurate to the originals.
Ever had a SpeedChat phrase that you wanted to think about? Just right-click on a SpeedChat Phrase and you'll think away! Much like a SpeedChat+ thoughts, it won't go away until you say something else or change areas.
There's an unspoken rule among those who fight the C.E.O. -- don't send more than one Toon to golf. For years, there's been a bug that causes Golf Balls to cancel each other out -- making golfing more difficult with more Toons. Today, we're finally laying this issue to rest. You can safely put Toons on all available Golfing spots -- allowing you to quickly slow down the C.E.O.! On that note, we want YOUR feedback on the difficulty of the C.E.O. Boss Battle. Making this change could make the battle easier... or more difficult to coordinate what Toon goes where. Once you've had a chance to do the battle a few times, please let us know what you think by emailing support@toontownrewritten.com!
Continuing with the theme of tweaks, check out the Album in your Shticker Book's fishing page. Finally, you'll be able to keep track of your individual weight records for every fish in Toontown. Compete with your friends to see who can catch the biggest fish in the pond!
Have you ever tried to use your closet, just to get stopped by a Big Head -- or perhaps an entirely invisible Toon! To address this, we've updated the closet to act like the Accessory Trunk -- temporarily hiding all cheesy effects while in use. This is a small but widely requested tweak, so we're happy to have it done.
Last but certainly not least, we've made hundreds of changes to the SpeedChat+ Dictionary to create a better chatting experience in Toontown. If you have any more suggestions for SpeedChat+ changes, please keep them coming! Once again, you can contact us with suggestions by emailing support@toontownrewritten.com.
---
We'd like to extend a huge thank you to everyone who has supported us over the years. Whether you're the newest Toon in town, or a veteran like Lil Oldman, we wouldn't be here without you. Be sure to jump in-game between September 19th and October 20th to help us celebrate everything Toontown! There may even be a tidbit or two new for ToonFest as well... what has Riggy been up to?
September 18, 2019 [ttr-live-v2.6.4]
General
• Based on community feedback, Toon HQ has printed a higher quality map of Toontown for your Shticker Book.
• The largest fish you have ever caught of each species can now be viewed in the fishing album of the Shticker Book.
• Corrected an issue that let you enter Toontown while the Toon Deletion window is open in Pick-a-Toon.
• When Summon-a-Cog is open, the Shticker Book can no longer be closed.
• Fixed various bugs that could lead to Districts resetting.

Visuals
• Spooky Purple is now available as a color for clothing found in Clothing Stores.
• The pop-in and pop-out animations for applicable windows, such as the Options menu, have been tweaked and polished to be much smoother.
• The frame around the Cog Gallery in the Shticker Book has been adjusted to match how it appeared in Toontown Online.
• Fixed an issue that caused the Cashbot Rental Suit skirt and various Winter Hats to have an incorrect texture.
• Shined some light on the Battle Menu's "FIRE" Button, giving it a proper drop-shadow like the other three buttons.

SpeedChat
• SpeedChat phrases can now be displayed as a thought bubble by right-clicking the phrase in the SpeedChat menu.
• Added the phrase "Sorry, my group is full." to SpeedChat.
• Many new phrases have been added to the SpeedChat+ Dictionary -- thanks for keeping the suggestions coming!

Estates
• While using a Closet, Cheesy Effects such as "Big Head" or "Invisible Toon" will temporarily be hidden.
• Toon Troopers have visited each Toon's estate and rotated the Flappy Cog around to provide him a more scenic view.

C.E.O. Battle
• Addressed a game crash which occurred when viewing another Toon's Doodle during the C.E.O. battle.
• Fixed a long-standing issue that caused multiple Golf Balls to disappear in the C.E.O. battle. Try out new strategies with multiple golfers!

Known Issues
• Some users with NVIDIA graphics hardware may experience issues with having anti-aliasing enabled via the in-game option and in the NVIDIA Control Panel. If you require any help with disabling anti-aliasing, please email us at support@toontownrewritten.com where we will be happy to provide you with assistance.

---
Comments
Sorry! Comments are closed.
---
---
---
---
---
---
---
---
---
---
---
---
---
---
---
---
---
---
---
---
---
---
---
---
---
---
---
---
---
---
---
---
---
---
---
---
---
---
---
---
---
---
---
---
---
---
---
---
---
---
---
Back To Top