More News
Daily Alpha Update: Twas the Night Before Saturday...
Posted by Sir Max on December 20, 2013 at 2:00 PM
yawn...
It's a good thing that we're going to Dreamland today, because this update is pretty boring. It's not
too
boring, but not quite as good as the rest of the week.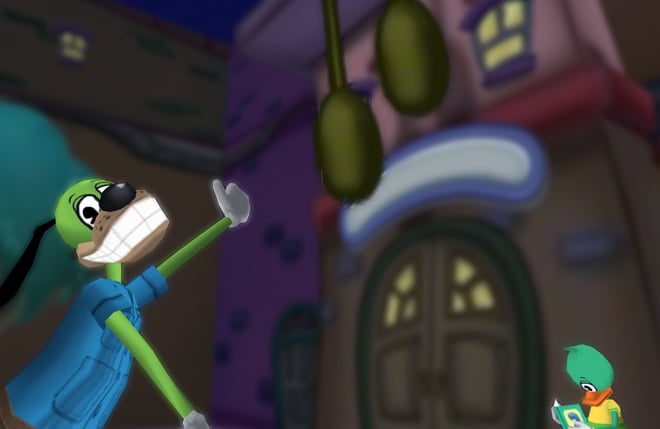 It's been a week, and I'm proud to announce that the construction of Toontown is now complete. That doesn't mean that everything is completely done (I'm looking at you, golf balls!), however Donald's Dreamland is officially the final playground to finish construction!
The Kool Katz of Minnie's Melodyland have moved into their shops, and once the rest of the shopkeepers move into Dreamland tomorrow the neighborhoods will be complete! Assuming they don't sleep on the job, that is.
We'd like to give you a bit more than the finishing of Dreamland today, but myself and the others are busy at work on Super Saturday. We've got some pretty awesome stuff coming in this next week, and I have no doubt that you will be excited for it. Don't forget to check in tomorrow and see!
December 20, 2013 [ttr-alpha-g8b625b7]
Features:
? Shopkeepers in Minnie's Melodyland have moved in!
? Installed heating system in The Brrrgh's shops.
? Donald's Dreamland shops are open for browsing! (Don't worry, I snuck a few couches in there to rest on.)

---
Comments
Sorry! Comments are closed.
---
---
---
---
---
---
---
---
---
---
---
---
---
---
---
---
---
---
---
---
---
---
---
---
---
---
---
---
---
---
Back To Top