More News
Sir Max's Birb Expedition (500th Blog Post!)
Posted by Sir Max on August 18, 2018 at 3:30 PM
TODAY'S THE DAY! After years of what critics in the Toontown Times have praised as "almost unreadable" and "so confounding that I couldn't tell what news was being conveyed," we have officially hit 500 Blog Posts here on the Toontown Blog!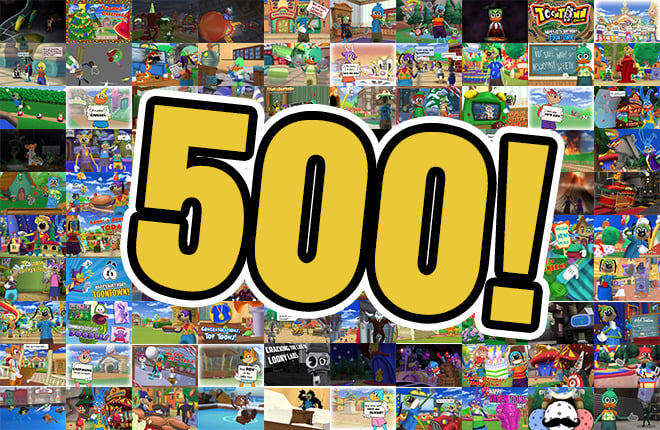 We've come a long way since Cannon Tag, haven't we? Ah, yes, those were the days... Back when the Toon Council would reject my ideas as "dangerous" and "slightly worrying." But let me tell you, I've learned a lot since then. Now, I just don't tell them and do it anyway!
Just last week, Flippy pulled me aside to make sure I wasn't planning any unapproved adventure for the 500th blog post. I answered, "Of course not!", since I hadn't been planning any sort of unapproved adventure... I had already been on one.
While the other Toon Troopers were doing silly things like doing their job, I decided to embark on an expedition. A GRAND EXPEDITION, in fact, to the depths of the Winding Woods. I was in search of a rare creature that I had only heard stories of. A creature I have now come to know as... The Birb.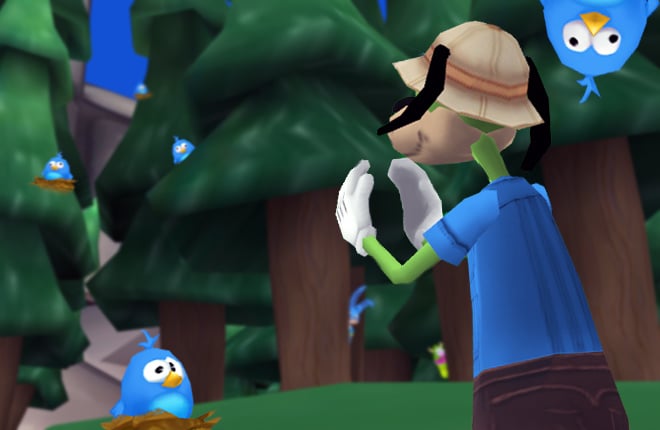 The Birb! Don't you get it? The Birb is what we've all needed in our lives! A creature to help us understand what it means to be free, what it means to love, and what it means to... Okay, you got me, it doesn't really do any of that. But its nest does make for a pretty comfortable piece of headwear, and since I blew off my assignment about spreading news for the upcoming ToonFest event while searching for this lil' guy, maybe you guys can help me out here.
With enough Tweets and shameless marketing ploys, you too can get your very own limited Birb nest accessory! If we can get 100 retweets and 500 likes on the post below, I'll send out a code to give every Toon in town their very own Birb. After all, we need to spread the word to our friends that ToonFest is coming up soon!
Toontown Rewritten's 5th anniversary is approaching! We've just released our 500th blog post, and to celebrate, you can retweet and like this post for a chance to win an exclusive item from ToonFest 2018. Now's the time to "Toon" in to Toontown! https://t.co/JmQOXB8nNo pic.twitter.com/kEZn8vye5f

— Toontown Rewritten (@TT_Rewritten) August 18, 2018
Wait wait wait, don't walk away! So, maybe you don't want to wear a Birb on your head. To up the stakes, each like and retweet will count as one entry to win one of 25 exclusive codes from ToonFest at ReplayFX 2018! How's that for a prize?
I love my job here on the Toontown Blog, and I hope that you've loved all of my shenanigans over the years. That wraps up blog post #500 -- here's to 500 more!
---
Comments
Sorry! Comments are closed.
---
---
---
---
---
---
---
---
---
---
---
---
---
---
---
---
---
---
---
---
---
---
---
---
---
---
---
---
---
---
---
---
---
---
---
---
---
---
---
---
---
---
---
---
---
---
---
---
---
---
---
---
---
---
---
---
---
---
---
---
---
---
---
---
Back To Top