More News
ToonFest 2018 | The Main Event
Posted by The Toontown Team on July 27, 2018 at 10:30 AM
Hellooooooo Toontown!
We've now officially kicked off ToonFest 2018 here at Replay FX in Pittsburgh, Pennsylvania. Believe us when we say that we've absolutely soared out of the starting gates! After only just one day here, the silliness levels are off of the charts. The Main Event happens today from 1:30 to 2:30 PM EDT where we'll be announcing all of the new things coming to Toontown!
Watch on YouTube
Watch on Twitch
Can't be there in person? Well, you can wipe that tear from your eye because just like yesterday, we'll be streaming throughout the panel on both our Twitch and Youtube channels. We've got a lot in store so be sure to TOON in to get all the latest scoop.
Yesterday's events were quite the spectacle, too! It was all about getting to know one another. At the heart of everything, we all have one thing in common that brings us together and that's Toontown! That's why we think one of the most important things to do is to get to know one another. After all, whether you're on the Toontown Team or not, you're still an integral part of the community that keeps the Toontown dream alive.
What's better than meeting one another though? Meeting some of the original Toontown Online Developers of course! Yesterday, we had the pleasure of welcoming both Jesse Schell and Shawn Patten, of Schell Games, to the Toontown booth for a few hours. Laughs were had, gags were thrown, and cogs were crushed!
ToonFest has been going on for only one day, and the excitement is building! We'll be back tomorrow with another daily ToonFest post. In the meantime, enjoy today's events and check out these awesome photos from the event so far!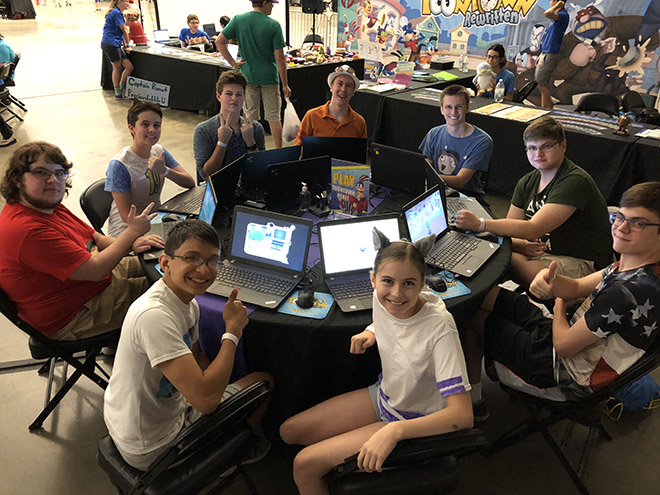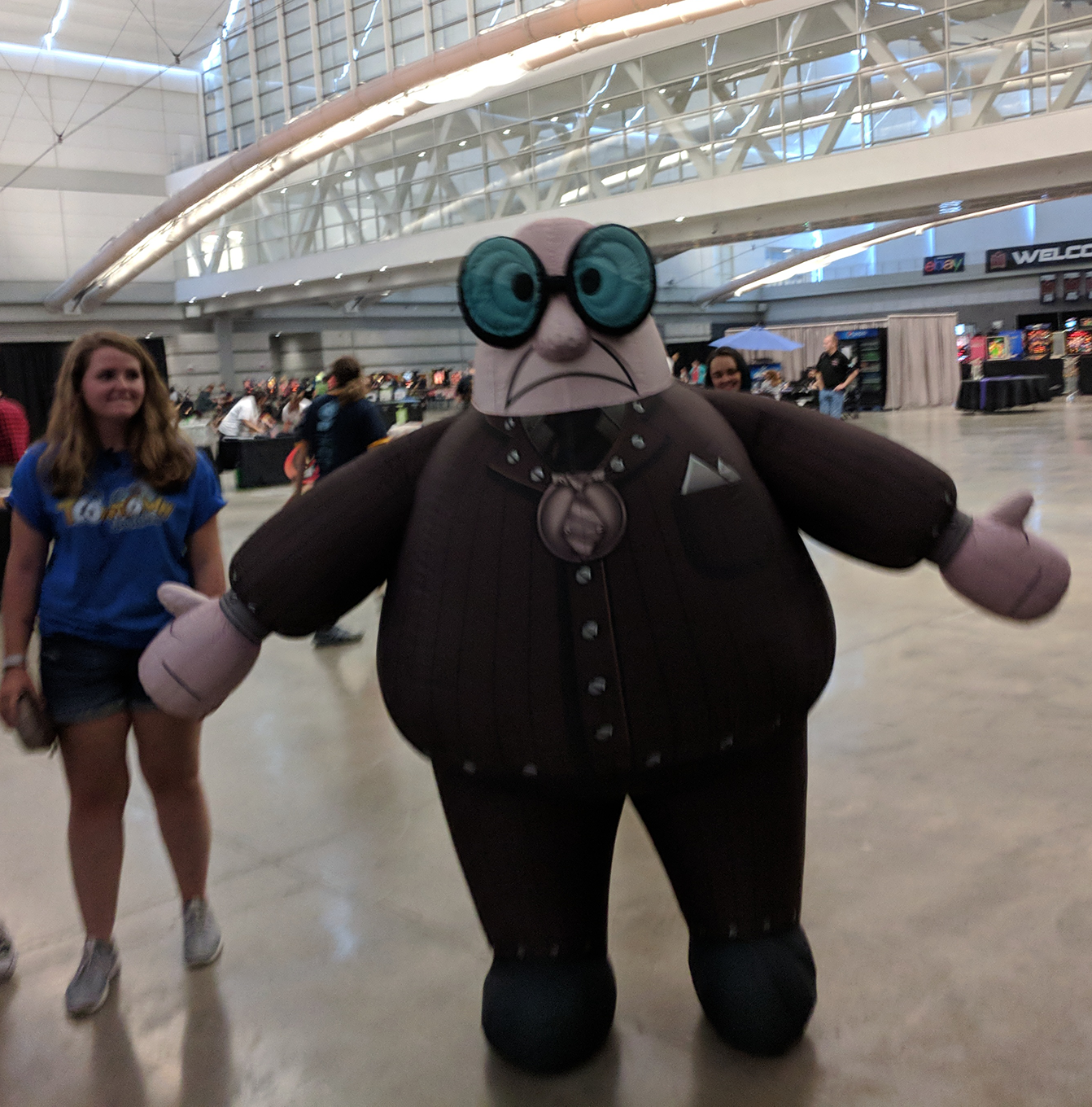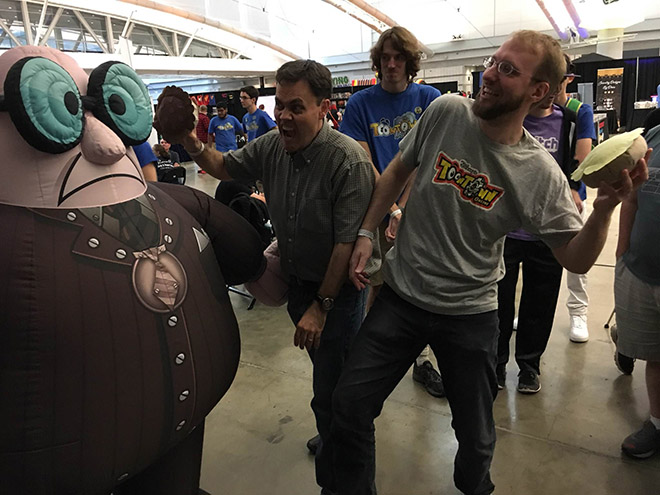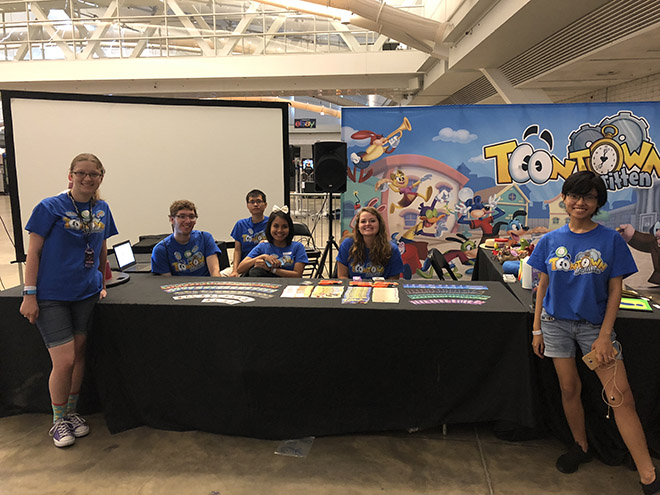 ---
Comments
Sorry! Comments are closed.
---
---
---
---
---
---
---
---
---
---
---
---
---
---
---
Back To Top