More News
ToonFest 2018 | Q&A and Costume Contest
Posted by The Toontown Team on July 28, 2018 at 9:30 AM
Welcome back, Toons!
The antics just continue to rise as we march through the weekend here at ReplayFX. The show's not over yet folks, we still have plenty to cover -- not only do we have our Q&A panel coming up, but the real world's about to get a lot more colorful with a Toontown Costume Contest!
Watch on YouTube
Watch on Twitch
Like always, our panel will be streamed through our Twitch and YouTube channel for your viewing pleasure, and our best Photo Fun Photographers will be snapping all the great costumes for you to view on our social media.
Hold the cameras though, because we haven't even talked about yesterday, and what a day it was! From the moment our booth opened, there was an air of excitement for the upcoming Main Event, and people had so much energy that was funneled into participating in our Scavenger Hunt (We'll be talking about that a little later).
At our panel, we revealed the really good stuff coming to Toontown in the near future. Let's give you a quick rundown!
The Silly Meter

will be

more dynamic

and

actually track

silly levels in Toontown when Toon's complete activities.


You can join Silly Teams, and there'll be many different ones to choose from!


The Toon Hall

will be receiving a

facelift!


We're introducing Parental Controls

and

Playtime Logs to help players keep better track of their children's Toontown usage and their own.


We've re-innovated the way we hire for the team

, and have processed almost

10 times as many applications in 2017 as compared to 2016. That's thousands of applications!


The Toontown Rerigged project for Toons is already live, but our team isn't done yet, and have already started rigging more objects,

like Cogs, and creating tools to allow them to fully rig

almost any object in Toontown. Expect things to get a little more lively!


The Sellbot Field Offices are here, and they're not messing around.

Whew! We tried to type all the new additions in so many ways, but there's just too many changes! Here's a quick list, but check back on yesterday's livestream for everything… there's a lot to cover!


These offices are not for the faint of heart: they'll take a lot of laff, gags, and willpower. Most importantly, they'll take you and your entire friends list!


These aren't normal Cog Buildings. They need so much space, they take up Toon HQs located on street outposts all across Toontown! They tower so high into the air that not just one group can defeat it. As soon as the elevator doors close, they pop right back open to take another group to another annex of the building.


They'll feature new battle mechanics, new minigames and a new turn-based boss battle at the end, with new abilities for the boss such as unluring, healing, and promoting Cogs alongside it.


There will be plenty of new content featured with the Field Offices, such as new ToonTasks and new Laff Points to earn -- this will be Toontown's next major update since Bossbot HQ.
If you're a ReplayFX attendee, you'll be helping us all today by testing the new Field Offices and giving us thoughts on what you think! That's right, all your live Toons have been copied over to our super-secret developer server for the first time because we'd really like to get this right for you guys. We hope you have a lot of fun! For those of you at home, don't worry, we'll still be taking your suggestions and feedback for Field Offices and we'd love to hear what you think.
If you missed out on our Main Event livestream, it's not too late to check out what we just covered in its full detailed glory -- they're up as videos already on our YouTube and Twitch channels! A bullet list does not do the panel justice, so grab some popcorn and lean back for an hour and enjoy the show!
After all this, what more could we possibly have to show? With many of us being Toons for 15 years now, we know a thing or two about Toontown magic. All we can say is stay TOONed for today, and check back tomorrow for another daily ToonFest post. In the meantime, here are some more photos of all of the fun we've been having so far!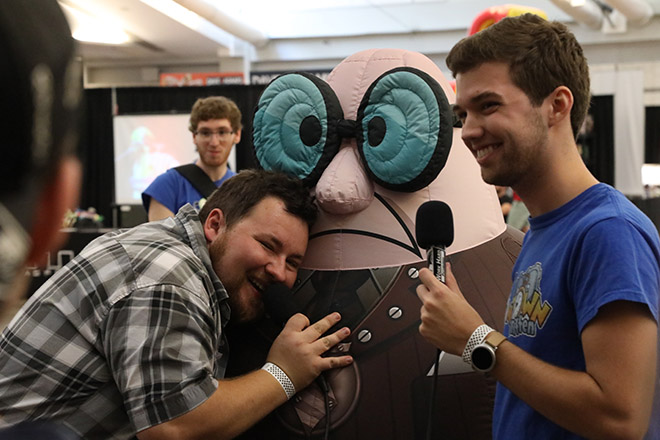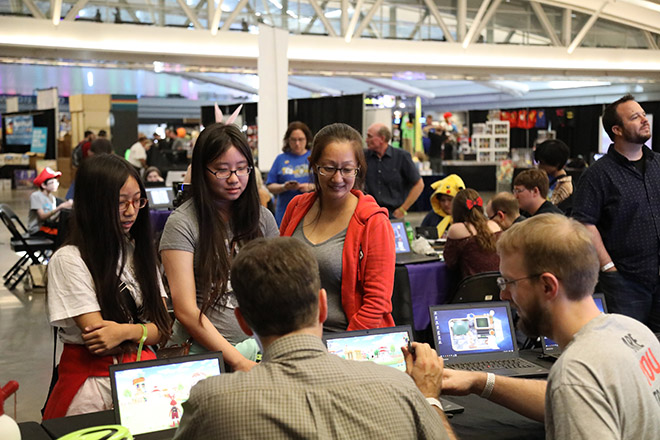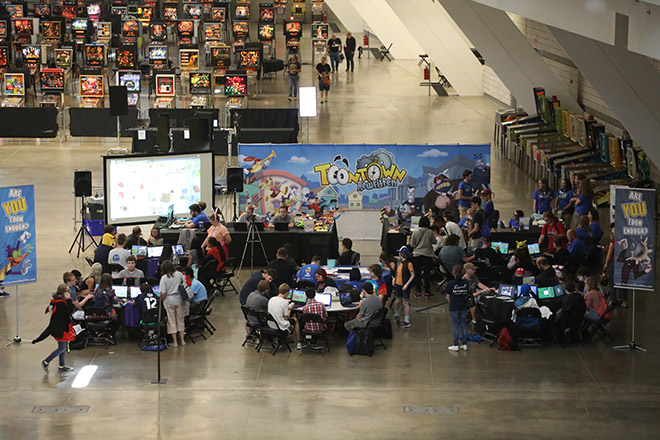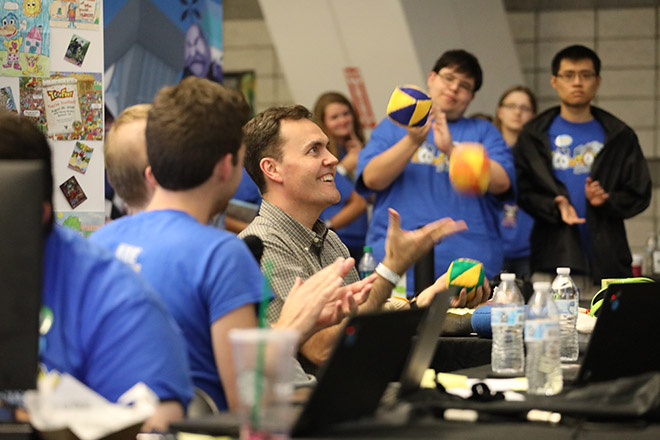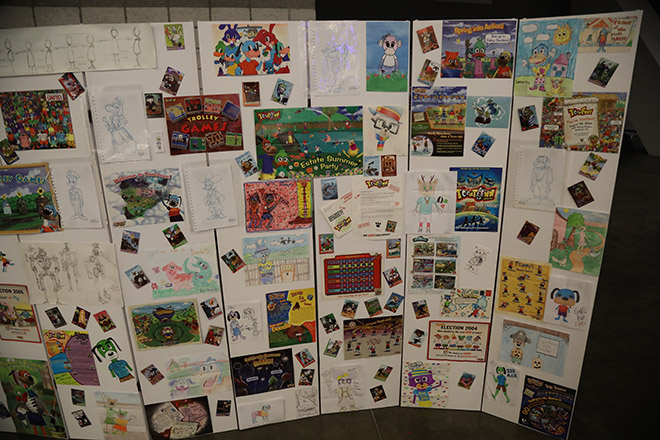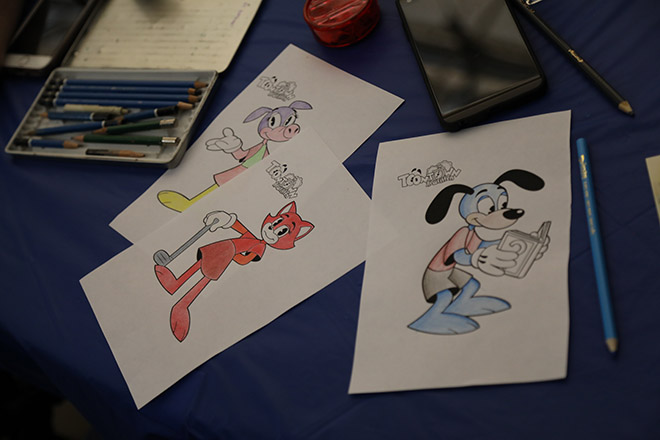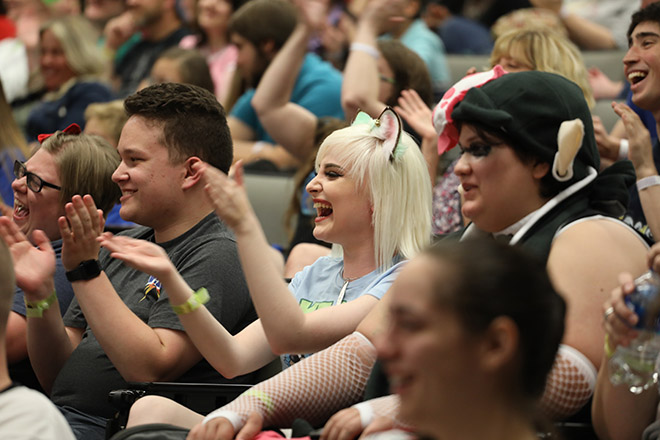 ---
Comments
Sorry! Comments are closed.
---
---
---
---
---
---
---
---
---
---
---
---
---
---
---
---
---
---
---
---
---
---
---
---
---
---
Back To Top