More News
ToonFest 2018 | That's a Wrap!
Posted by The Toontown Team on August 12, 2018 at 2:00 PM
Hello? Is this thing on?
OUCH! That sound system has gotta stop acting up. Anyhow, the final scene of ToonFest at ReplayFX 2018 has finally wrapped up, and we've all settled back home after a week-long nap. Judging by what YOU'VE been saying, this has been the best ToonFest yet! We put a boatload of effort into making sure everyone had an awesome time, and we're so happy to see how much that effort paid off.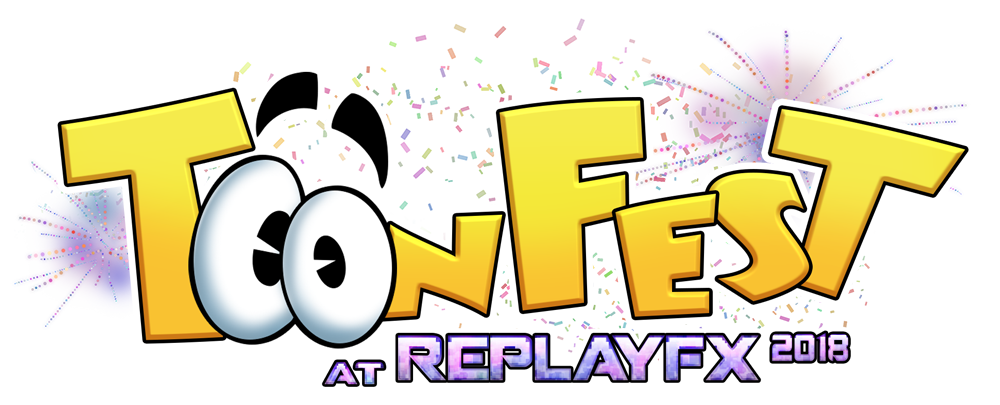 If we tried to explain every single detail of all the giggles and fun we had at ToonFest I think we'd be here until... Well, let's just say we'd be here a while. From flying pies, to Cogs invading the booth, to Field Offices, we sure had a blast and we hope you did too! Here's a quick wrap-up with some of the highlights from the weekend, for those who didn't follow along day to day.
---
Thursday - July 26th
We kicked ToonFest off with some good old nostalgia! At the heart of everything we do here, Toontown is at the core of it. The community does such a wonderful job of helping keep the Toontown dream alive and we wanted to take a moment to celebrate that!
Who better to celebrate with than two original Toontown Online developers? With Jesse Schell and Shawn Patton back in the hot seat, they jumped into the game and spent time playing some of the content that they originally worked on, like Toon Parties!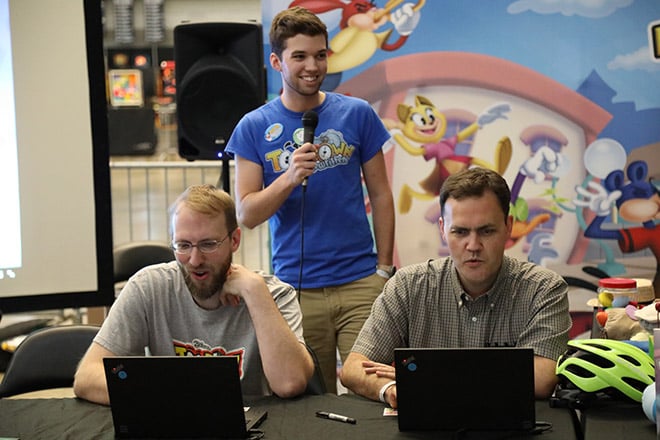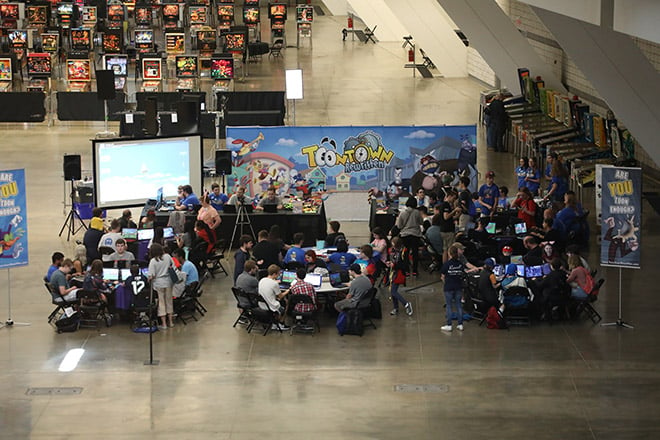 ---
Friday - July 27th
Oh boy, was this a Friday to remember. We had our Main Event, which for those who don't know, is where we announce all of the newest and greatest things coming to Toontown! Yup, you guessed it... We had some new and great things to show!
In case you missed it:
The Silly Meter

will be

more dynamic

and

actually track

silly levels in Toontown when Toons complete activities.


You can join Silly Teams, and there'll be many different ones to choose from!


The Toon Hall

will be receiving a new exterior design

!


We're introducing Parental Controls

and

Playtime Logs to help players keep better track of their children's Toontown usage and their own.


We've re-innovated the way we hire for the team

, and have processed nearly

10 times as many applications in 2017 as compared to 2016. That's thousands of applications!


The Toontown Rerigged project for Toons is already live, but our team isn't done yet, and have already started rigging more objects,

like Cogs, and creating tools to allow them to fully rig

almost any object in Toontown. Expect things to get a little more lively!


The Sellbot Field Offices are here, and they're not messing around.
Whew! We tried to type all the new additions in so many ways, but there's just too many changes! Here's a quick list, but check back on yesterday's livestream for everything… there's a lot to cover!


These offices are not for the faint of heart: they'll take a lot of laff, gags, and willpower. Most importantly, they'll take you and your entire friends list!


These aren't normal Cog Buildings. They need so much space, they take up Toon HQs located on street outposts all across Toontown! They tower so high into the air that not just one group can defeat it. As soon as the elevator doors close, they pop right back open to take another group to another annex of the building.


They'll feature new battle mechanics, new minigames and a new turn-based boss battle at the end, with new abilities for the boss such as unluring, healing, and promoting Cogs alongside it.


There will be plenty of new content featured with the Field Offices, such as new ToonTasks and new Laff Points to earn -- this will be Toontown's next major update since Bossbot HQ.

If you want to go the extra mile though and watch the whole panel, it's not too late to check out everything we covered in its full detailed glory -- they're up as videos already on our YouTube and Twitch channels!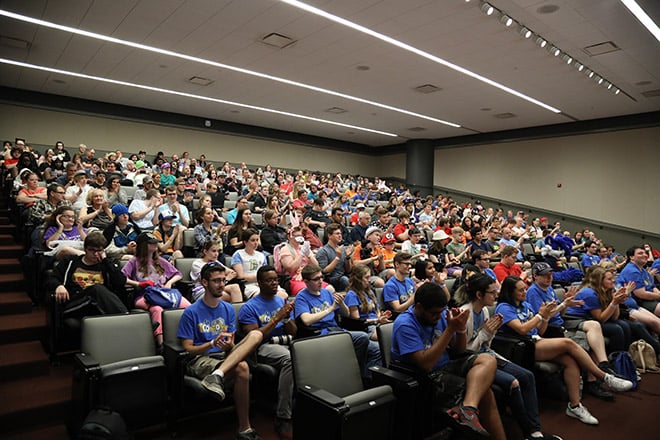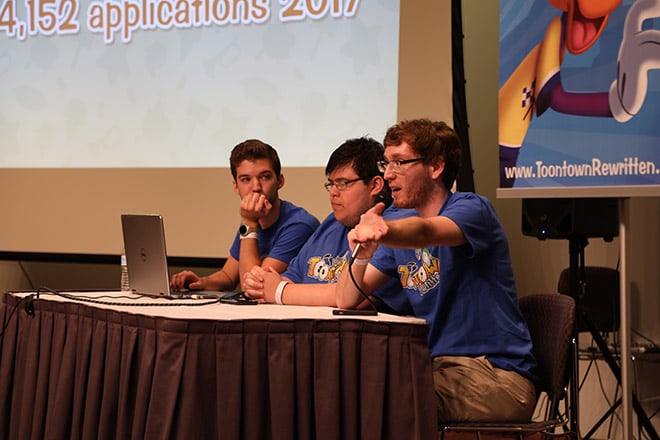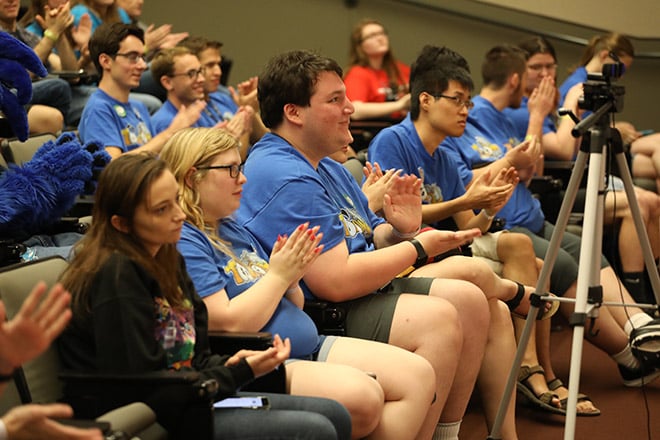 ---
Saturday - July 28th
On Saturday we had our Q&A panel, where players have the opportunity to ask the Toontown Team questions! Although a little way into the panel, the team received a memo from the Toon Resistance. This memo would go on to detail the plans for an imminent major assault on the Cogs. It was at that moment that Operation: Crash Cashbot HQ was announced!
In addition to the Q&A panel, we held a costume contest! Toons from around the world dressed up as their favorite Toontown characters. There were costumes of Toons, costumes of Cogs, and even a costume of the Clown Fish! To everyone who participated in the contest, either in-person or via online submission: You ARE Toon Enough!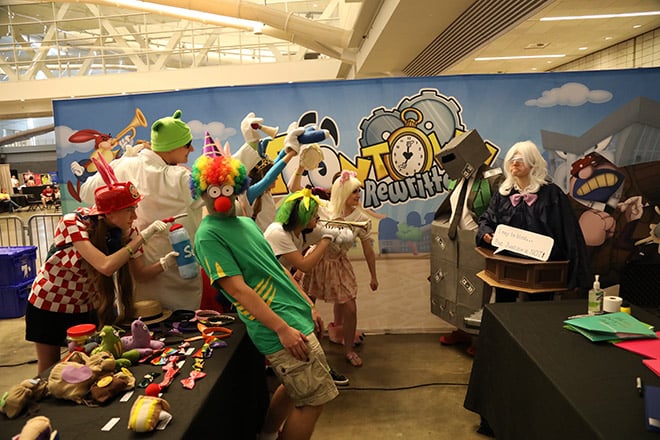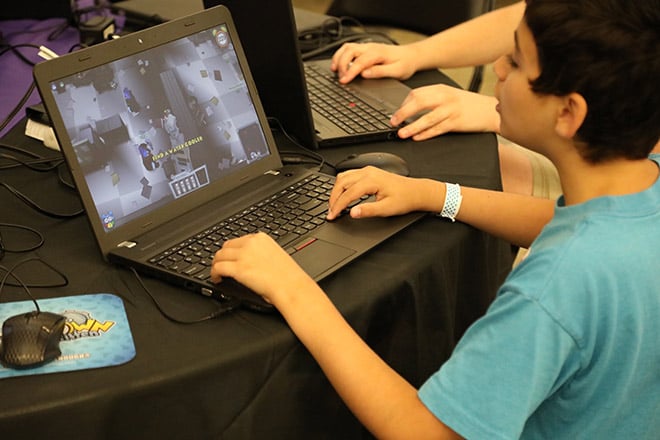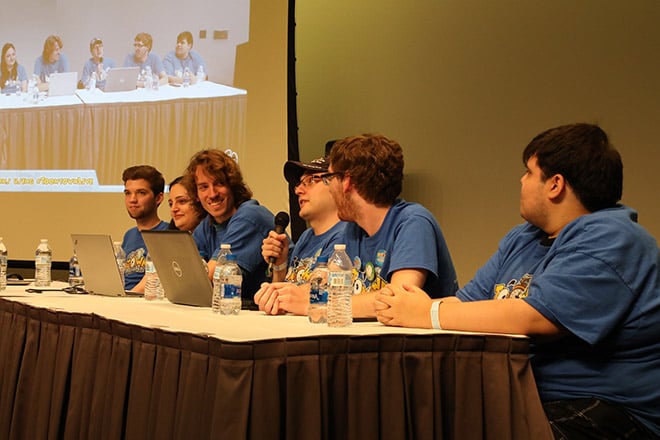 ---
Sunday - July 29th
The fun and games weren't just over yet, though. In fact, the fun was about to get a lot messier at our Annual Toontown Pie Toss! Three members of the Toontown Team stepped up to the plate - excuse the pun - to have pies thrown at them from any Toon who wanted!
We're still working on editing the video of the pie toss. Once completed, we'll upload the video to our YouTube channel so you can watch the action from the comfort of your own Toon estate! In the meantime, here are some pictures from the event: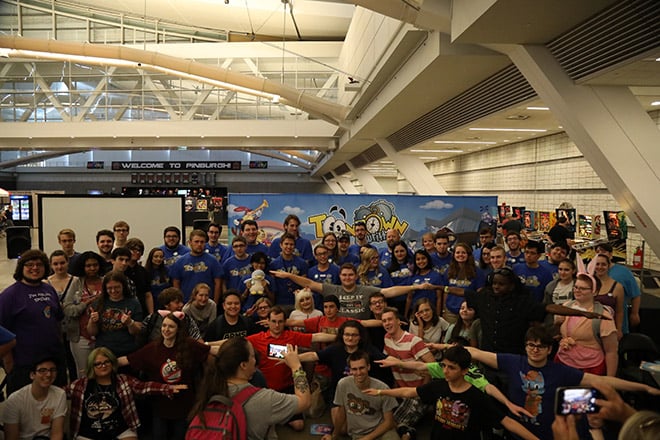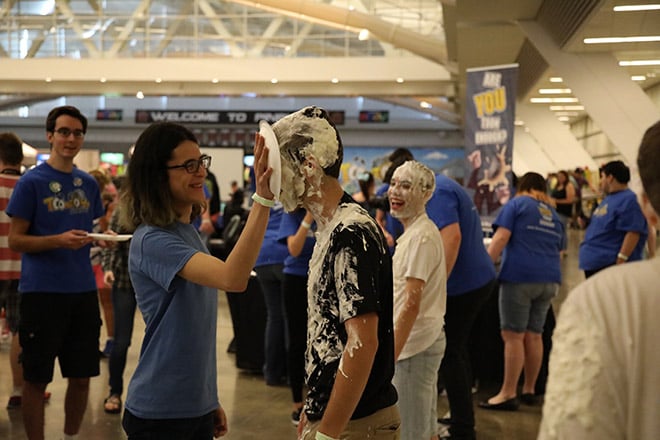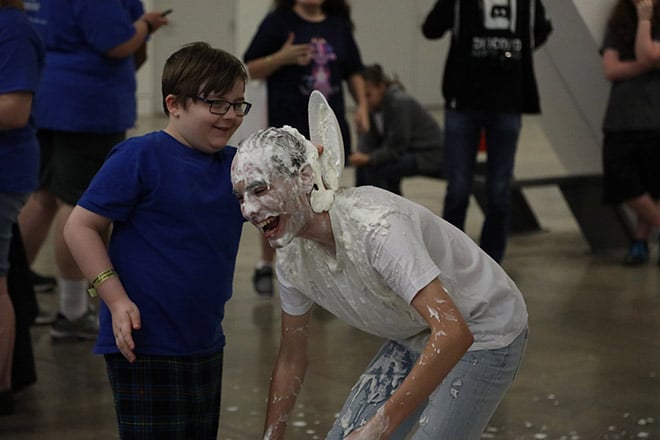 ---
Whew! This sound system is still kicking. Anyway, that just about sums up everything we did at ToonFest at ReplayFX 2018. Before we go though, we'll leave you with some of our favorite photos from the event.
Here on the Toontown Team, we hate goodbyes. That's why we'll simply say: See you next year!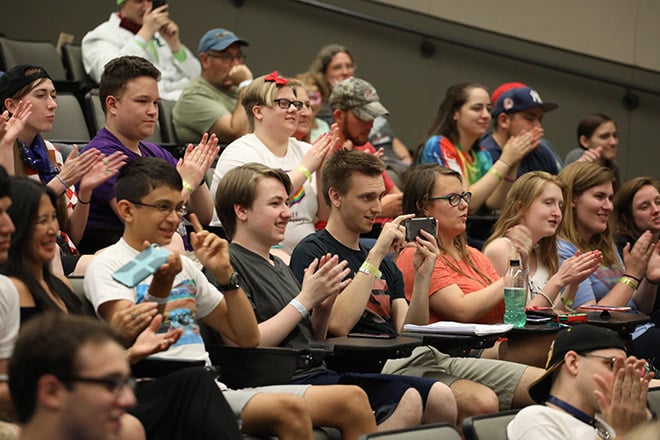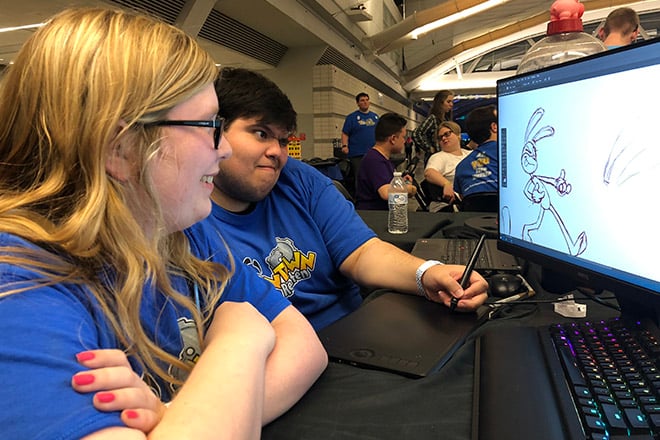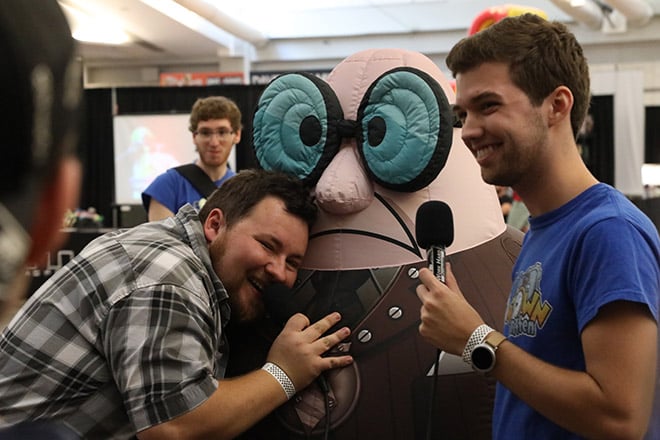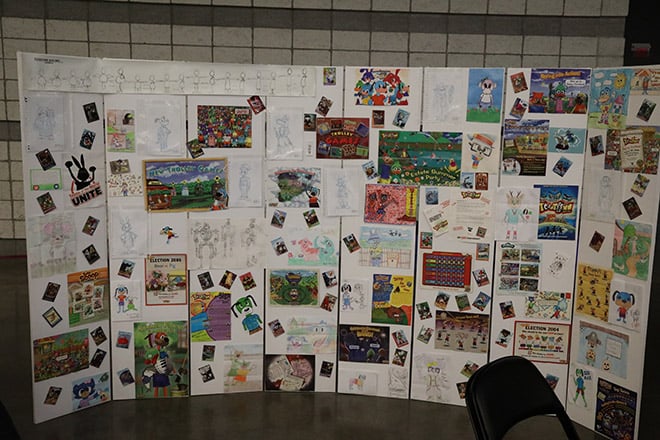 ---
Comments
Sorry! Comments are closed.
---
---
---
---
---
---
---
---
---
---
---
---
---
---
---
---
---
---
---
---
---
---
---
---
---
---
---
---
---
---
---
---
---
---
---
Back To Top