More News
ToonFest 2018: Toontown Rewritten's 5th Anniversary!
Posted by The Toontown Team on August 20, 2018 at 2:00 PM
Five years ago on this very day, the Toontown community was hit with tragic news: Disney's Toontown Online was closing. The still thriving community had only a month to say their goodbyes and let go of a potential decade's worth of progress. On September 19th, 2013, people sent their final sendoffs as their favorite online game closed…
But something else happened. An announcement was sent out on MMO Central Forums about a project called Toontown Rewritten -- and here we are today, getting ready to celebrate our Five Year Anniversary on September 19th with ToonFest 2018!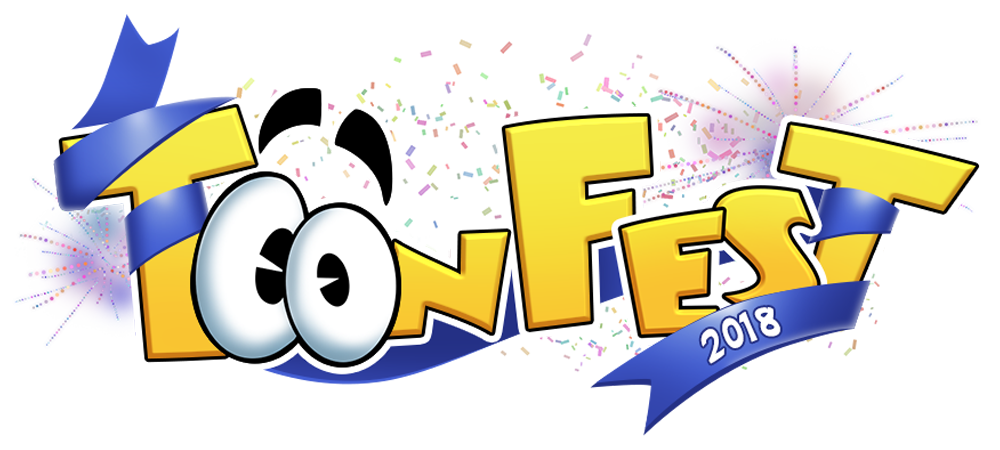 September 19th is no longer a time to mourn our loss: it's a time to celebrate! Four years ago, we left our Closed Beta period after a year of difficult work. With that, Toontown became open yet again to all players, this time for FREE. Today, we celebrate the tradition of ToonFest to remember how lucky we are to still have Toontown!
We recently wrapped up an in-person celebration called ToonFest at ReplayFX 2018, but ToonFest is worth more than just a weekend. On September 19, 2018, we will begin Toontown Rewritten's fifth anniversary celebration with the in-game ToonFest event!


What is ToonFest?
ToonFest, named after Disney's real-life Toontown event that took place in 2006 and 2007, is the annual celebration of all things Toontown! From slapstick to silliness, it has a bit of everything. It's time to take a break from the Cog battles, make some new friends, and play some fun games while we think about how far we've come.
This in-game event is not to be confused with the real-world "ToonFest at ReplayFX" event, which happened last month. It's a little confusing -- just roll with it!
What happens during ToonFest?
On September 19th, the official in-game ToonFest celebration kicks off with a series of blog posts by our very own Riggy Marole to keep you entertained and in the Toontown spirit. Here's a little synopsis of everything that the celebration has to offer:
Over in Acorn Acres, you can enter the ToonFest party grounds to join the fun.


Enter the silliest area in Toontown with the giant Merry-go-Round, (Jelly) Bean Bags, and plenty of activities to keep you occupied while chatting up with friends.


A grand fireworks spectacular lights up the sky every three hours with a nostalgic Toontown melody, and if you come a bit early you'll be able to catch the sunset!


Earn "ToonFest Tokens" to buy special items, accessories, and even a unique Toon color -- only available once per year!


Meet the fleet of Token Takers, noted by their world-famous mustaches. You can't miss them!


Stop by and talk to Riggy Marole, the wackiest rabbit in town who acts as the emcee extraordinaire of ToonFest!


Work together to dunk Cleff, everyone's favorite duck from Minnie's Melodyland, in the Duck Tank! The more you dunk the duck, the more prizes you earn!


What's new this year?
We may have tons of other content in the works, but that doesn't mean we've forgotten about ToonFest! You can expect to see some Toontastic updates to the ToonFest area, which will be announced by Riggy Marole during the event. Keep your eyes peeled on the Toontown Blog!
What is there to celebrate?
Toontown was supposed to close five years ago, yet it's still alive and well today! With thousands of daily active players and lots of new content in the works, the Toontown community has proven that this is a game worth keeping.
Every September we take time to "Rewrite" the past with this event. What used to be the saddest day in Toontown's history now marks the beginning of Toontown's greatest celebration. Instead of a loss, we can remember a revival!

Of course, the Toontown Rewritten team also has lots of new content coming soon. From the Silly Meter to Field Offices and even Crash Cashbot Headquarters on its way, there's never been a better time to play Toontown. The original Toontown developers wanted so much more than we got for the Tooniverse, and we're working tirelessly to bring their vision of Toontown's future to life.


We hope that you're excited to celebrate ToonFest with us, and we thank you all so much for helping us make Toontown what is today! Now that you've gotten to question us, we have one more for you:
Are YOU Toon Enough?
---
Comments
Sorry! Comments are closed.
---
---
---
---
---
---
---
---
---
---
---
---
---
---
---
---
---
---
---
---
---
---
---
---
---
---
---
---
---
---
---
---
---
---
---
---
---
---
---
---
---
---
---
---
---
---
---
---
---
---
---
---
---
---
---
---
---
---
---
---
---
---
---
---
---
---
---
---
---
---
---
Back To Top