More News
Daily Alpha Update: Cannon Tag
Posted by Sir Max on October 29, 2013 at 2:00 PM
So I've been doing some polling, and results are showing that apparently, Toons
don't
enjoy playing the Maze Game endlessly for the remainder of their lives. Who knew?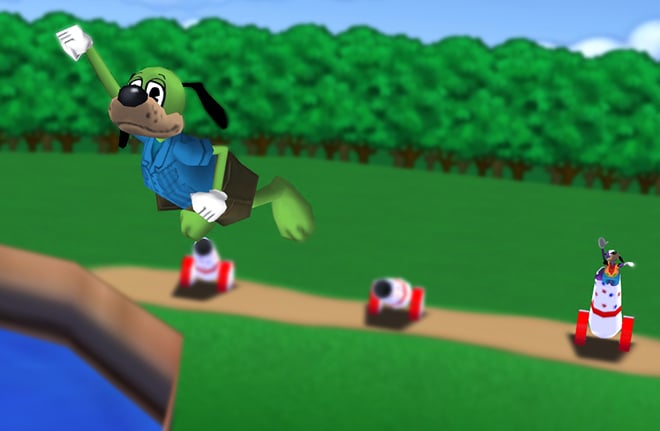 Nevertheless, I did some talks with marketing and apparently the Cannon Game and Toon Tag are considered "in" right now. Rather than putting those old things in, I came up with an even better idea:
Cannon Tag
. You launch yourself from a cannon, then make a mad dash to tag someone midair without colliding or crashing. It's the best of both worlds!
...Unfortunately, the Toon Council has rejected the game due to a few oddly bent appendages along with some trips to Dr. Pulyurleg. Oh well, their loss! In the meantime, have fun playing both the
Cannon Game
and
Toon Tag
!
October 29, 2013 [ttr-alpha-g2910f4f]
Maintenance:
? Visual Improvements to Nametags
? Fix crash when switching to full screen
? Various server stability improvements


Features:
? Added Cannon Game and Toon Tag
---
Comments
Sorry! Comments are closed.
---
---
---
---
---
---
---
---
---
---
---
---
---
---
---
---
---
---
---
---
---
---
---
---
---
---
---
---
---
---
---
---
---
---
---
---
---
---
---
---
---
---
---
---
---
---
---
---
---
---
---
---
---
---
---
---
---
---
---
---
---
---
---
---
---
---
---
---
---
---
---
---
---
---
---
---
---
---
---
---
---
---
---
---
---
---
---
---
---
---
---
---
---
---
---
---
---
---
---
---
---
---
---
---
---
---
---
---
---
---
---
---
---
---
---
---
---
---
---
---
---
---
---
---
---
---
---
---
---
---
---
---
---
---
---
---
---
---
---
---
---
---
---
---
---
---
---
---
---
---
---
---
---
---
---
---
---
---
---
---
---
---
---
---
---
---
---
---
---
---
---
---
---
---
---
---
---
---
---
---
---
---
---
---
---
---
---
---
---
---
---
---
---
---
---
---
---
---
---
---
---
---
---
---
---
---
---
---
---
---
---
---
---
---
---
---
---
---
---
Back To Top