More News
Celebrate Toontown's Birthday LIVE with the Toontown Team
Posted by The Toontown Team on June 9, 2018 at 8:00 AM
Today at 1:00 PM Toontown Time (PDT), the Toontown Team is going LIVE for the first time ever in celebration of Toontown's 15th Anniversary! Click the video below to watch the stream when the time comes, or check out the YouTube and Twitch watch pages.
Watch on YouTube Watch on Twitch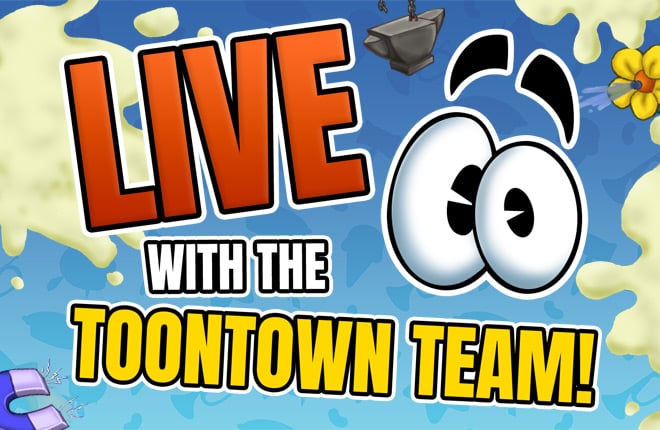 In case you missed it, you can catch up on all of the exciting blog posts from Toontown's 15th Birthday Celebration Week below.
We're extremely thankful to our "TOONTASTIC" community who has made Toontown's 15th Birthday Celebration Week a blast, and we can't wait keep on celebrating Toontown with you at ToonFest at ReplayFX 2018!
---
Comments
Sorry! Comments are closed.
---
---
---
---
---
---
---
---
---
---
---
---
---
---
---
---
---
---
---
---
---
---
---
---
---
---
---
---
---
---
---
---
---
---
---
---
---
---
---
---
---
---
---
Back To Top