More News
Toon Species Election: The Polling Place is Open!
Posted by Alec Tinn on March 1, 2017 at 3:00 PM
The time has finally come! Every grand election takes a bunch of careful planning, and I know the Toon Council has been up to their necks in work over the past month with some very exciting stuff that you'll soon see. The first of this exciting stuff, in fact, is that
The Toon Species Election is here!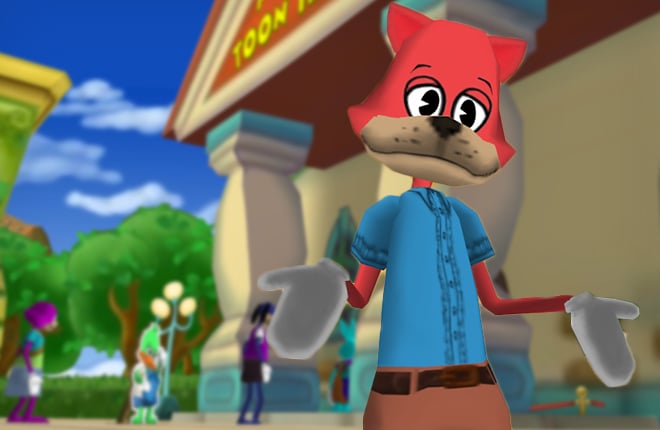 You've nominated your favorites, we've reviewed and announced the top eight, and now it's time to cast your ballot to figure out which two Toon Species will go head-to-head
(or perhaps pie-to-pie?)
in the final round of the Toon Species Election!
The winner of this election will become a brand new Toon in Toontown!
You'll have the chance to pick not just your favorite species, but your top three favorites on the ballot. Act quick, because this round of voting only lasts until
11:59PM Toontown Time (PST) on March 11th!
After that we'll take a few days to tally up the votes, and announce the two candidates who have been chosen by YOU for final voting.
If you're ready to enter the Polling Place and elect YOUR New Toon Species, click the big yellow button below!

Enter the Polling Place!
But WAIT! You may not want to cast your ballot just yet. Starting tomorrow, one of our species candidates will be posting every day to convince you why they're "Toon Enough" to enter Toontown. It'll be a HOOT -- and Owl isn't even in the running!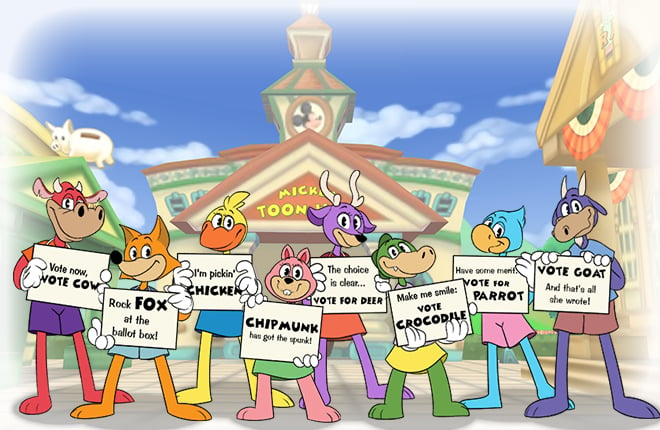 I'll be here along the way to act as your "Eccentric Elector" of this grand Toon Species Election. Oooooh, I'm excited just thinking about all of the ballots we're about to get. Finally, it's time to get this Species Election moving!
---
Comments
Sorry! Comments are closed.
---
---
---
---
---
---
---
---
---
---
---
---
---
---
---
---
---
---
---
---
---
---
---
---
---
---
---
---
---
---
---
---
---
---
---
---
---
---
---
---
---
---
---
---
---
---
---
---
---
---
---
---
---
---
---
---
---
---
---
---
---
---
---
---
---
---
---
---
---
---
---
---
---
---
---
---
---
---
---
---
---
---
---
---
---
---
---
---
---
---
---
---
---
---
---
---
---
---
---
---
---
---
---
---
---
---
---
---
---
---
---
---
---
---
---
---
---
---
---
---
---
---
---
---
---
---
---
---
---
---
---
---
---
---
---
---
---
---
---
---
---
---
---
---
---
---
---
---
---
---
---
---
---
---
Back To Top