More News
The OMGCon Aftermath!
Posted by The Toontown Team on June 15, 2015 at 2:00 PM
It's been an exciting weekend for us Toons on the Toontown Rewritten Team, and we know that all of you had a lot of fun as well! Now that we're all back and settled in at Toon HQ, we've uploaded all sorts of information to show you just how much of a success ToonFest was.
Over 200 Toons
showed up just for our event - which was the most popular one at the convention! Make sure to check out our
Facebook
,
Twitter
,
YouTube
, or Snapchat (Add
ToontownTV
!) for lots of photos, videos, and information. To wrap it all up, here are a bunch of videos to show you everything you might have missed - trust us, all of them are worth watching for those who are "TOON Enough" to do it!
Our First Advertisement
The first thing we aired during our panel at OMG!Con was the first of a series of Toontown advertisements, which will be airing on YouTube and who knows where else! Keep your eyes peeled - there are a few secrets in there for those who look closely...
Operation: Storm Sellbot Headquarters
Storm Sellbot Headquarters is an event that will be returning from Toontown Online to Toontown Rewritten in July 2015, but even better than before. Watch as Lord Lowden Clear explains how us Toons will
STORM SELLBOT HQ
!
Jesse Schellivision
Toons
submitted questions
for Jesse Schell to answer during ToonFest at OMG!Con 2015, and here they are! Jesse picked 10 of the most interesting questions, which will receive a Toontown prize pack signed trading card straight from the man himself.
If your question was answered, check your email sometime this week for information.
ToonFest 2015 - The Toontown Rewritten Panel!
The main event at OMG!Con 2015 was a 1 hour and 30 minute panel by the Toontown Rewritten team themselves, featuring some of your favorite members: Joey (Sir Max), Roxana (Boo Boo), Jeremy (Fat McStink), Sam (Shockley), and Jacob (Weird Wacko). Many secrets were revealed, and many questions answered. It's better than a movie!
Sir Max Gets Pied!
Azur and Master Stripey Petalcrunch brought a couple of pies to ToonFest for none other than Sir Max (Joey) himself - if that didn't make them "Toon Enough", we don't know what would!
Fans do the Victory Dance!
Toons can't have a celebration without the victory dance, which is why we had fans volunteer to tag along with Sir Max to do one before they left ToonFest. It's harder than us Toons make it seem!
Have a redeemable code?
If you picked up an exclusive item code at ToonFest, check back here soon to learn how to get your items! There is an update arriving soon with them - we're just getting settled in back at Toon HQ. The code can be used for only one account, but will work on all current and future Toons on the account. Don't lose it!
Guess the Jellybeans Contest Winner!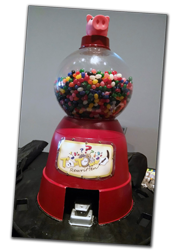 At our booth at OMG!Con, we held a contest to guess how many Jellybeans were in the Bean bank that we had set up. Lots of Toons came close (We know our Jellybeans, after all), but the closest was Abbey, or
Clover Glittergoose
, who guessed 3,052 Jellybeans. She was eight beans off from the correct answer: 3,060!
For her great guess, we're sending her a signed "Bean Counter" trading card from Jesse Schell, along with a Toontown Rewritten T-shirt. Congrats!
---
Comments
Sorry! Comments are closed.
---
---
---
---
---
---
---
---
---
---
---
---
---
---
---
---
---
---
---
---
---
---
---
---
---
---
---
---
---
---
---
---
---
---
---
---
---
---
---
---
---
---
---
---
---
---
---
---
---
---
---
---
---
---
---
---
---
---
---
---
---
---
---
---
---
---
---
---
---
---
---
---
---
---
---
Back To Top