More News
OMGCon Update: The Rangers Arrive!
Posted by Toon HQ on June 12, 2015 at 2:35 PM
ATTENTION ALL TOONS: A MEGA-Invasion has begun!
Skelecogs are taking over Toontown!!!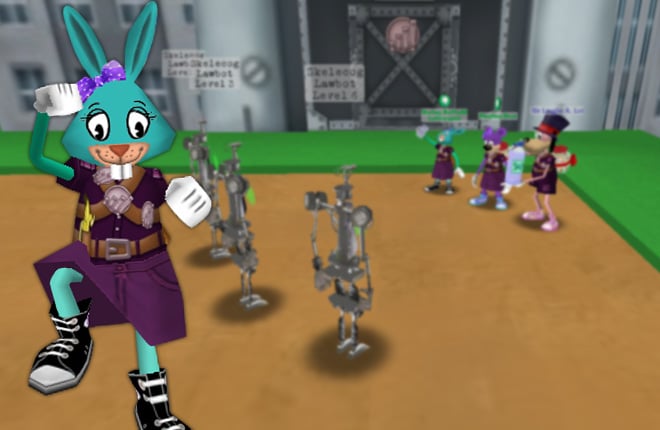 You know what they say: When the Toons are away, the Cogs will play... It's no surprise that these Cogs have ramped up production during the weekend that a lot of our Toon Troopers are out of town. In fact, they've started sending them off the assembly line without any suits!
Luckily, the Toon Resistance has come to the rescue: Although a lot of our Toon Troopers are out of town, the Resistance Rangers have arrived to protect us the incoming Skelecog Invasion. Throughout the entire weekend of ToonFest, you'll see the Rangers running around and giving out prizes to those "Toon Enough" to help out. And don't you worry - the remaining Toon Troopers who are still here will be around as well to assess the damages and help keep everything under control!
We've managed to secure six safe areas where your normal weekend fun will resume. We've listed them below, but keep in mind we'll still need your help to bust all of those Skelecogs!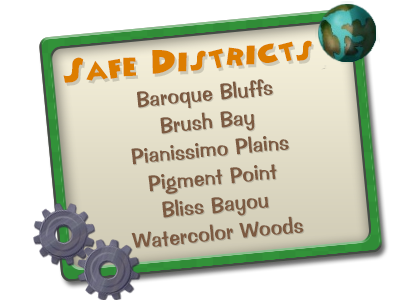 In addition, keep your eyes peeled: There are plenty of items, news, and events on the horizon for our OMG!Con attendees
and
those of you who are stuck at home. Stay TOONed for more information, but until then, keep those Cogs under control!
---
Comments
Sorry! Comments are closed.
---
---
---
---
---
---
---
---
---
---
---
---
---
---
---
---
---
---
---
---
---
---
---
---
---
---
---
---
---
---
---
---
---
---
---
---
---
---
---
---
---
---
---
---
---
---
---
---
---
---
---
---
---
---
---
---
---
---
---
---
---
---
---
---
---
---
---
---
---
---
---
---
---
---
---
---
---
---
---
---
---
---
---
---
---
---
---
---
---
---
---
---
---
---
---
---
---
---
---
---
---
Back To Top