More News
Daily Alpha Update: Going Green
Posted by Shockley on November 17, 2013 at 2:00 PM
Hey Toons! Shockley here once again. After
being forcibly dragged away from my keyboard
a very relaxing week-long break, I'm back to writing code and squashing bugs!
It seems like everyone is enjoying the newly-constructed Donald's Dock. So now we have plenty of room and no need for expansion, right? Can I see a show of hands who think so?
Uh huh, yep. WRONG! Everyone who just raised your hands, you've just failed the test. You can go home now.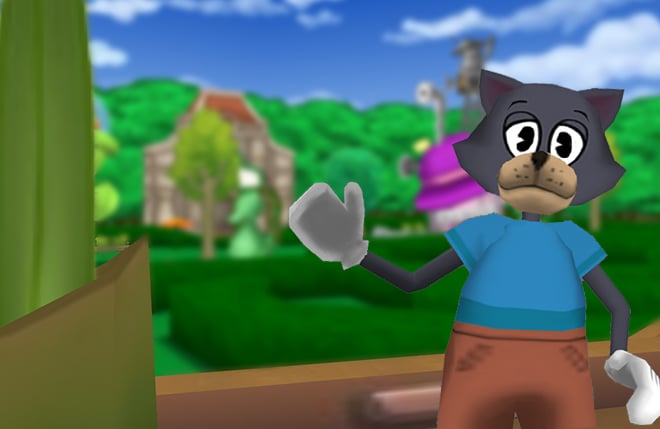 Okay, so we've gotten rid of them. Now if you are still here, I assume it is either because you are asleep or eagerly awaiting the update that wasn't just spoiled in the image above. This is good! The eagerly awaiting part, I mean.
It is now with great pleasure that I unveil the third addition to our fair city of Toontown: the Daisy Gardens! We have also added, not one, but- wait for it-
TWO
connecting streets. Head on over to Silly Street - Toontown Central, or Seaweed Street - Donald's Dock to get there. Sorry for the short post today, but Sir Max seems to have ran off somewhere. He was mumbling something about needing to get some pictures developed.
See you around!
November 17, 2013 [ttr-alpha-gbddee5d]
Maintenance:
? Internal server-side code cleanup/reorganization.
? Add a few more approved words to the chat whitelist.

Bugfixes:
? After hours of pleading, we've finally convinced the fishermen to stop defying the laws of physics. They have returned to their normal spots.
? Hopefully, the "error 117" disconnects are now gone once and for all.
? Fix problem where Toons get tangled up in the jungle vines, bringing the background back with them off of the Trolley.
? Street visibility now works normally: you can see Toons on other street segments.
? Fix "last neighborhood" saving. This also fixes the "back to playground" button when you haven't reached the playground yet.

Features:
? Seaweed Street and Silly Street are now open!
? Daisy Gardens is open for business too!
? Some Starfish have migrated over to Donald's Dock

---
Comments
Sorry! Comments are closed.
---
---
---
---
---
---
---
---
---
---
---
---
---
---
---
---
---
---
---
---
---
---
---
---
---
---
---
---
---
---
---
---
---
---
---
---
---
---
---
---
---
---
---
---
---
---
---
---
---
---
---
---
---
---
---
---
---
---
---
---
---
---
---
---
---
---
---
---
---
---
---
---
---
---
---
---
---
---
---
---
---
---
---
---
Back To Top