More News
Daily Alpha Update: A Slightly-more Delightful Update
Posted by Sir Max on November 13, 2013 at 2:00 PM
Hmm... Just cross that out, add a bit here... No, no. That won't do at all.
Oh, hello! Some guy left this script for
"Doglet"
laying around. It's not
completely
terrible, but it definitely needs some more jazz, so to speak. Anyway, this update may still be small, but at least it's a bit more
Delightful
.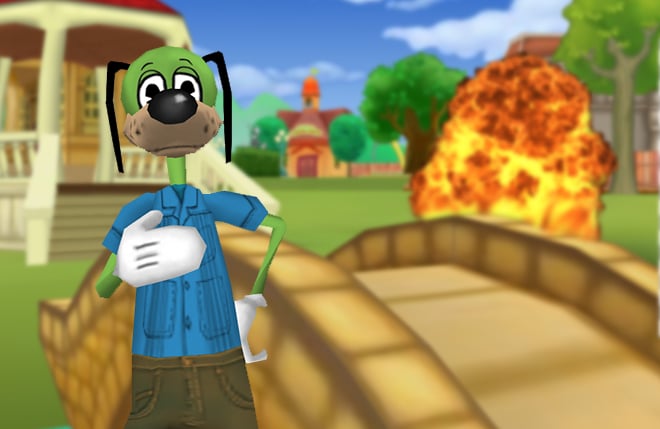 Now, back to this script. The first thing on the todo list: Change everything. It is no longer being called Doglet, but now
Maxlet
. Next up, explosions. Let me just make a few edits...
Uh huh, yep, seems good to me. Let's see how it looks so far:
A tumbleweed lazily blows across the landscape...
A giant explosion breaks the silence, alarms blaring and lights flashing
Enter stage left, our lone hero, Fat McStink Sir Max

CAPTAIN, WE'VE BEEN ATT
Another explosion
Have not a fear, comrade. Activate the LASERS!

Cue laser light show, followed by a Dance sequence
ExplosExplosion interrupted by another explosion
Our hero, Sir Max, somehow saves the day

Wow! That was the greatest saving-the-day I have ever seen!
Hahaha! Yes it was, Billy. Yes it was.

Cue Applause, take a Bow before receiving an Emmy award for every category. Walk of into sunset.
If that isn't the finest theatrical work ever created, I don't know what is. I even teared up a bit at that ending. I should become a writer, actor, and director. If you happen to be a talent agent, you know where to find me. Not everyone at once, now!
November 13, 2013 [ttr-alpha-da721c8]
Maintenance:
? Optimize Chat Bubble code and add a bit more flexibility
? Some more administrative fun. You can now identify TTR Staff Members by Toon Trooper (Yellow) or Resistance Ranger (Green) tags.

Features:
? Add Dance, Bow, Applause, and Delighted emotions to reenact Maxlet
---
Comments
Sorry! Comments are closed.
---
---
---
---
---
---
---
---
---
---
---
---
---
---
---
---
---
---
---
---
---
---
---
---
---
---
---
---
---
---
---
---
---
---
Back To Top