More News
Daily Alpha Update: The Grey Zone
Posted by Professor Prepostera on November 15, 2013 at 2:00 PM
Hello there, Toons! I'm Professor Prepostera, one of the scientists at the recently-founded science facility, Loony Labs. I was asked to write this post today due to my thesis written to get into the labs- a study on "The Grey."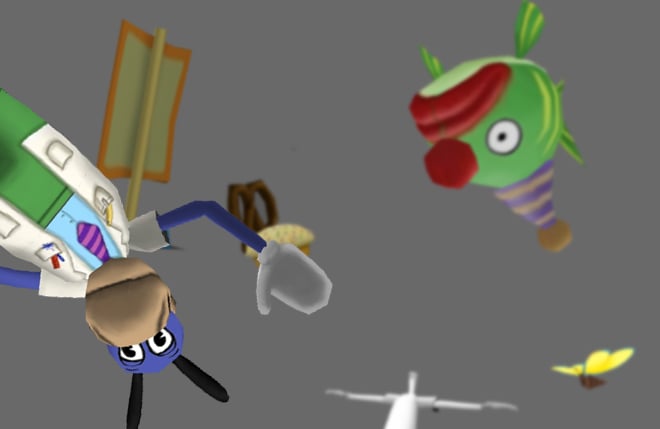 The Grey is one of the quirky phenomenons of Toontown. It is a very rare sight to catch a glimpse of it, thus it's nature even being unknown to us at the labs. Some have reported getting themselves into the distoonified area by literally breaking the wacky world around us through means of antisillions or glitchinitives. Those Toons -- the ones that have come back, mind you -- say that it is endless, with nonexistent gravity and a never-ending boundary.
Some describe the Grey as an area beyond areas, undrawn and unimaginable. As all of the Tooniest of Toons know, imagination is our strongest power and the thing that created the world around us. An area that is simply unimaginable is a scary thought, but a scarily intriguing one.
Will the areas of the grey ever be drawn and revealed to us Toons? Or are they all worn out, abandoned, and unpainted canvases beyond the likes of our Tooniverse? I'm not sure myself, but these are the questions we Scientoons ask at the Labs. Enjoy your update, everyone!
November 15, 2013 [ttr-alpha-g31c9205]
Bugfixes:
• Fix grey areas showing for Ice Slide, Jellybean reward screen, Treasure Dive, Name Acceptance Screen, and other various areas. More fixes will come over the next few days as you guys point them out.

Features:
• We decided to save the last batch of emotes for tomorrow. Be prepared for some awesome updates!
---
Comments
Sorry! Comments are closed.
---
---
---
---
---
---
---
---
---
---
---
---
---
---
---
---
---
---
---
---
---
---
---
---
---
---
---
---
---
---
---
---
---
---
---
---
---
---
---
---
---
---
---
---
---
---
---
---
---
---
---
---
---
---
---
---
---
---
---
---
---
---
---
---
---
---
---
---
---
---
---
---
---
---
---
Back To Top