More News
Skelecog Invasion Weekend
Posted by Toon HQ on November 21, 2014 at 2:00 PM
ATTENTION ALL TOONS: A MEGA-Invasion has Begun!
Skelecogs are taking over Toontown!!!
The Bloodsuckers
were boastfully bad, but we've never seen an invasion of proportions this grand. Our data shows that the Cogs have sent their pre-fitted "Skelecogs" to districts all over Toontown, and there are too many to get an accurate reading on the amount!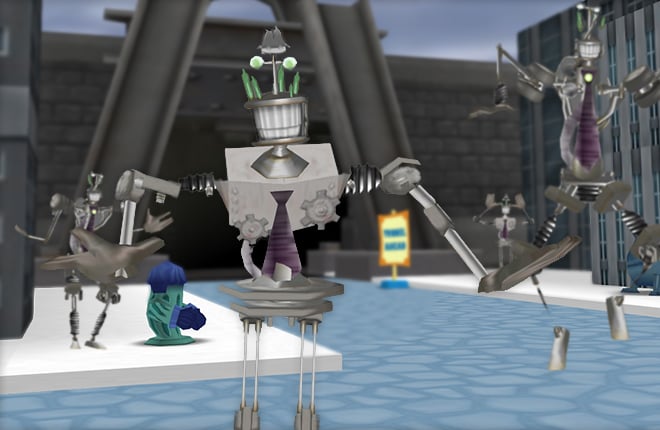 Some extra-terrific Toons earlier this week managed to pick up on a
transmission
that got sent right here onto the Toontown blog in Cog-ese. They were able to decipher it and warn us of the incoming invasion, but we could have never expected something this humongous.
We have some reports from some insiders on the Toon Resistance that the invasion is scheduled to last all weekend -- but we can hold through! The Skelecogs will send in waves on and off throughout the day, but luckily we've managed to secure six "Safe Zones" that are completely invasion-free. Check out the list below.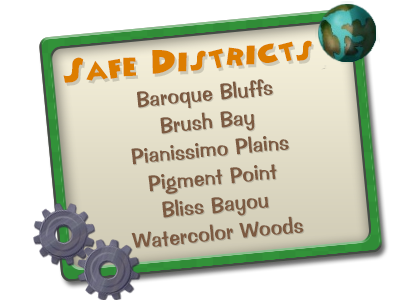 Now, there's no time to waste! Grab your gags, find some friends, and show those Skelecogs that we
do not
mean business!
November 21, 2014 [ttr-beta-v1.6.9]
Maintenance:
• Major code cleanup for Estates and Holidays.
• Improve server-side performance.

Bugfixes:
• Fix a bug where only 4 items could be ordered from Clarabelle's Cattlelog.
• Fix texture for the Tiara accessory.
• Fix a district reset related to the Toontorial.
• Fix a district reset related to zones.
• Fix a crash when spectating a Checkers game.

Tweaks:
• Emote whispers are now shown in orange action whispers (For picnic tables currently) are still shown in purple.

Features:
• Implement Mega-Invasions. Skelecogs have taken over Toontown!

---
Comments
Sorry! Comments are closed.
---
---
---
---
---
---
---
---
---
---
---
---
---
---
---
---
---
---
---
---
---
---
---
---
---
---
---
---
---
---
---
---
---
---
---
---
---
---
---
---
---
---
---
---
---
---
---
---
---
---
---
---
---
---
---
---
---
---
---
---
---
---
---
---
---
---
---
---
---
---
---
---
---
---
---
---
---
---
---
---
---
---
---
---
---
---
---
---
---
---
---
---
---
---
---
---
Back To Top