More News
Have a Hauntingly Hilarious Halloween!
Posted by Flippy on October 31, 2014 at 2:00 PM
Hello there, freaks, frights, and ghouls o' plenty! It's Flippy, President of the Toon Council of Toontown. It's a tad of a
tradition
for me to stop by here every Halloween, and thanks to a certain Toon Troop of mine: this Halloween has been the most horrific one yet.
I'm sure I speak for all of us when I say that I have been quite frankly
traumatized
in every fairly fearful form imaginable!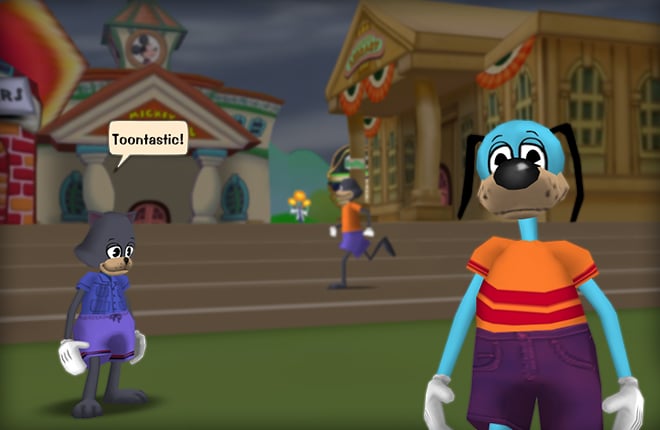 Lucky for us, according to Jack O' Kazam's spell, we have only
one day left of the Pumpkin Head Curse
, which will be ending at the strike of the clock to end the day of November 1st! (Yikes, I'm even starting to rhyme like him.)
Although Trick or Treat Week will be ending, there's one not-so-lucky tradition here in Toontown for today only:
Black Cat Day!
Every cat who crosses my path and says the phrase "TOONTASTIC!" will be sent a spell that only the most terrifying Toons of Toontown can consider... The Black Cat Curse!
Any cat can stop by Toon Hall until the stroke of midnight on October 31st to receive their new look --
if you dare
-- but be wary: That spell is permanent!
From all of us Toons here on the Toon Council, have a Hauntingly Hilarious Halloween!
---
Comments
Sorry! Comments are closed.
---
---
---
---
---
---
---
---
---
---
---
---
---
---
---
---
---
---
---
---
---
---
---
---
---
---
---
---
---
---
---
---
---
---
---
Back To Top