More News
United We Stand
Posted by Lord Lowden Clear on November 11, 2014 at 2:00 PM
Greetings from the Toon Resistance! Over time, us Toons have continued to "UNITE" more than ever before, which is an important note to remember here on Veterans Day.
Many Toons have given their happiness to fight back the Invasion of Cogs -- including one dear to many of us, a certain green duck named Slappy.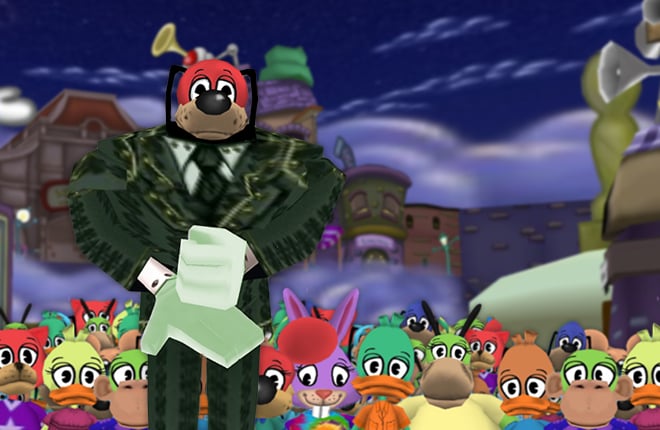 Even more important to remember, however, is that Cog activity has been lower than usual. We have reason to expect that the Cogs are planning something -- a series of events, even -- and we're going to need to prepare. Who knows what monstrosities of metal await us in the upcoming year, and I'm sure even sooner as well.
Keep your eyes peeled and your gags stocked for any secret Cog Memos that we may be able to intercept; we're going to need them to unveil their latest plots!
Don't fear, however... I have a few plots of my own to cook up. I'll fill you in on those details later. We wouldn't want any Name Droppers getting word of this, would we?
Until next time, keep them bustling -- with laughter!
Lord Lowden Clear
Leader of the Toon Resistance
PS - If you happen to see four Toons rummaging through potential clues around Toontown, don't worry about it. They're with us.
---
Comments
Sorry! Comments are closed.
---
---
---
---
---
---
---
---
---
---
---
---
---
---
---
---
---
---
---
---
---
---
---
---
---
---
---
---
---
---
---
---
---
---
---
---
---
---
---
---
---
---
---
---
---
---
---
---
---
Back To Top