More News
Daily Alpha Update: Better than Business
Posted by Sir Max on January 24, 2014 at 2:00 PM
My-oh-my toons, I've got some excellent news today! No, not a business partnership with Clarabelle (She wasn't interested...), but even better:
Knational Knock-Knock Day is over!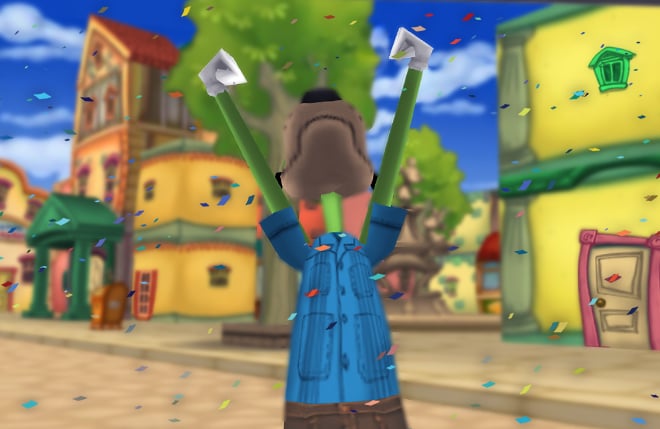 Pull out the streamers and music, because never again will we have to listen to thos-- Hang on a moment, someone needs me.
...They what...?
Year-round, you say? Who approved this?
...The entire population except myself...? Preposterous.
Oh, not preposterous you say... Alright.
So I just got a memo that apparently Knational Knock-Knock day was a huge success, and they've decided to keep those knock-knock doors forever.
Forever
. Apparently the entire Toon population except for myself absolutely adores those doors. And I thought I could trust you guys!
Hrm, well thanks to you all I'm going to need to figure out a way how to get my groceries without running into another Knock-Knock Nightmare. I'm thinking about a few yardsticks, some boots, and a lemon. Now where can I get a lemon? I'll see you all tomorrow for Super Saturday,
Assuming I can even leave my house!
January 24, 2014 [ttr-alpha-ga22770c]
Maintenance:
• Major back-end changes and optimization

Bugfixes:
• Fix an old crash with fishing
• Update house names when a toon has been renamed (Usually from name approval.)

---
Comments
Sorry! Comments are closed.
---
---
---
---
---
---
---
---
---
---
---
---
---
---
---
---
---
---
---
---
---
---
---
---
---
---
---
Back To Top