More News
"TOON" into our Q&A ToonCast Broadcast Today!
Posted by The Toontown Team on December 11, 2022 at 9:00 AM
Okay, guys, did we all figure out our microphones?
Yeah, I'm good!
I'm chillin' over here!
Mute button locked and loaded, brotato.
Excellent! Now that we won't have any last minute interruptions, we can go ahead and announce that our ToonCast is happening TODAY!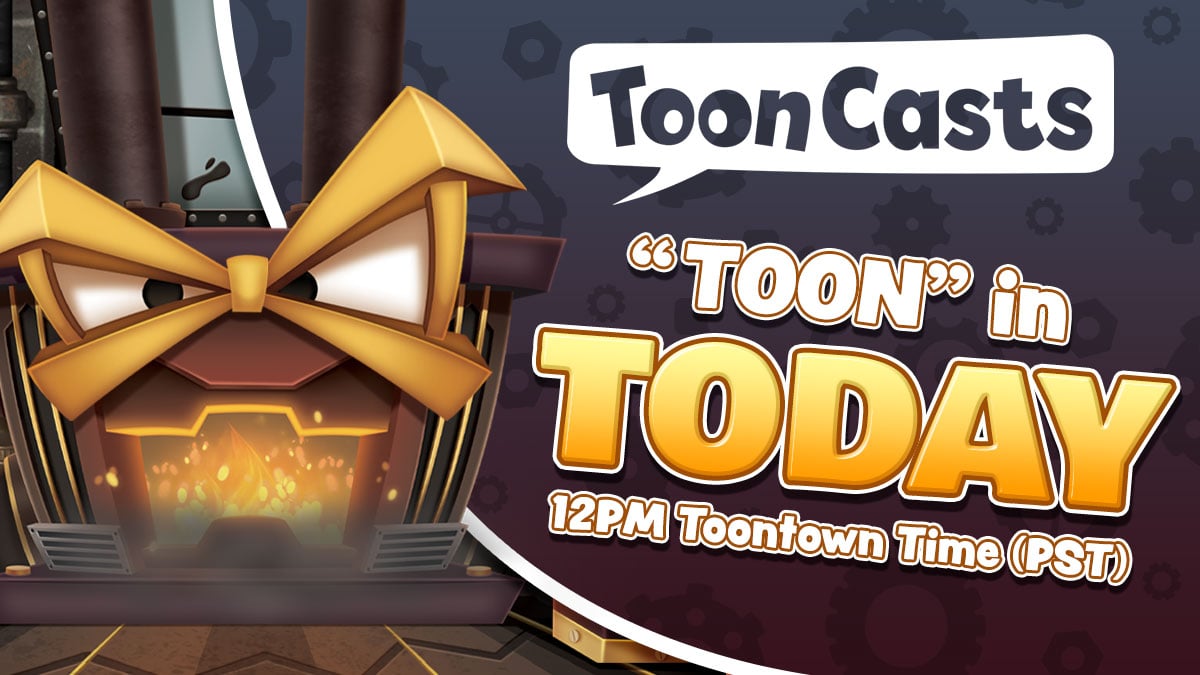 Watch on YouTube Watch on Twitch
We're super excited to see some of you guys either on our YouTube or Twitch channels! As a reminder, this will serve as a kind of "behind the scenes" Q&A where you, as the player, can ask us, the developers and those who helped develop the Sellbot Task Force Expansion, any lingering or burning questions you may have about the development process, design decisions, and so much more. Additionally, during the stream, we'll be accepting questions in the chat on either streaming platforms or through Twitter over at #ToonCast2022. We'll be live at 12 PM Toontown Time (PST), so be sure to stop on by and say hi!
We're super excited to chat with you all soon, and we really look forward to some of your amazing quest-
HEY GUYS, SORRY I'M LATE, IS MY MICROPHONE WORKING?!
Gah, June, turn your mic down! I guess we still have some technical stuff to work on, but we promise it'll be ready before-
JUNE, YOUR MIC IS TOO LOUD!
JOEY, STOP HOGGING THE INTERNET!
MATT, WHAT'S THE ZOOM PASSWORD?
YOU'RE ALREADY ON ZOOM YOU DON'T NEED THE PASSWORD-
Sigh. Never a dull day here. See you folks soon! Stay TOONed!
---
Comments
Sorry! Comments are closed.
---
---
Back To Top