More News
Samantha Spade Needs YOU to Crack the Case!
Posted by Samantha Spade on November 26, 2021 at 4:00 PM
Spade. Samantha Spade. That's my name. Private eye. That's what I am. I won't say it again. That's not true at all, but just roll with it. You might be wondering what I'm doing here outside Toon Hall. Just listening, that's all. Gathering some info to help put together the pieces.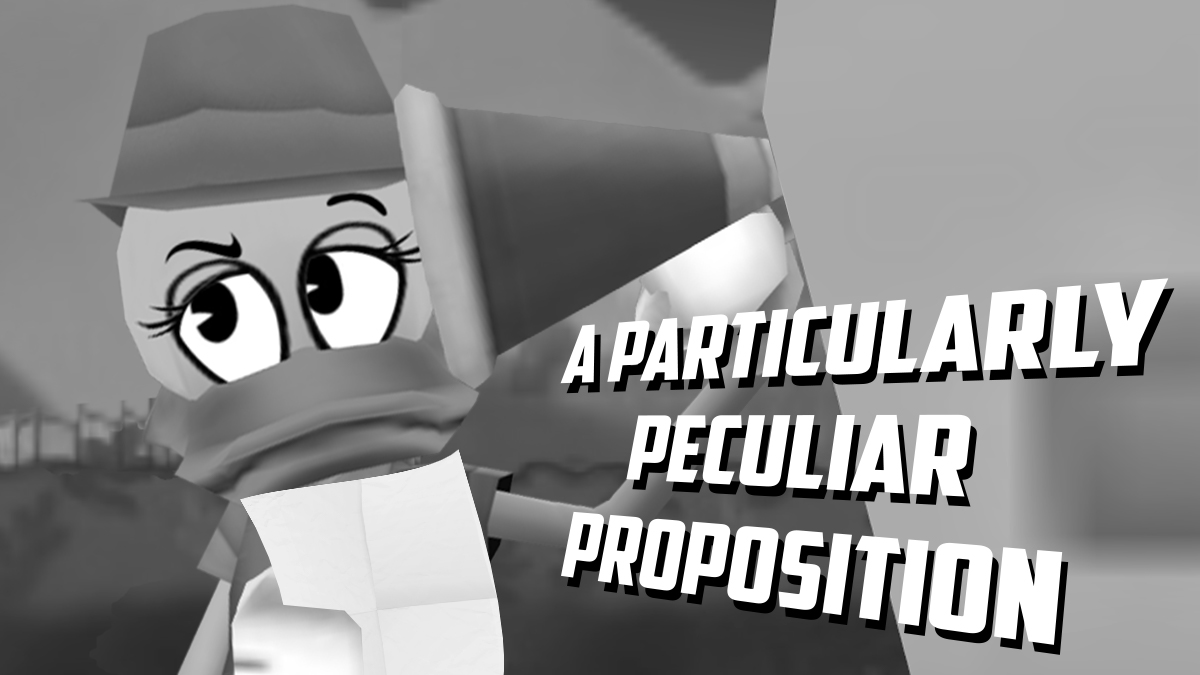 Things have been quite eventful around town this past week... too eventful. If you couldn't already tell, this duck has been at the center of it all. What's that, you couldn't tell? Heh, that means I did my sleuthing a bit too well.
I'm so close to cracking this case... but I'll admit, I'm stretched a bit thin for a private eye. I'm not one to be a sitting duck, so I managed to take on several cases all at once. Regardless, I got right to work on investigating "The Case of the Malicious Memo" -- where it seemed like my work was cut out for me.
Those Toon Resistance types seem to have taken a more direct approach to this peculiar problem. I'm more of a solo adventure type, though. If I was going to gather any intel from the corrupt corporation that is Cogs, Inc., it would be through espionage using the mysterious technology known as "radio".
I don't quite get it myself, but bear with me here. From the outskirts of the Sellbot Factory, I "tooned" my "radio" into their "frequencies," and it played back some "sound." Crazy, I know. That "sound"... was Cog voices! I clearly picked up on some sort of conversation that I wasn't supposed to hear. It's just a shame I don't speak Cog. I just can't understand them without those speech bubbles... if only we had some sort of translator.
That's where you come in, my initiate investigator. This solo act just became a duo. I've got my hands full here, but you could be the key to unlocking the mysteries of this case. I've gotta run and catch up with "The Case of the Stick-o-Lip" over in Daisy Gardens. Keep in touch, investigator-to-be. This detective agency is counting on you.
---
Comments
Sorry! Comments are closed.
---
---
---
---
---
---
---
---
---
---
---
---
---
---
---
---
---
---
---
---
---
---
---
---
---
---
---
---
---
---
---
---
---
---
---
---
---
---
---
---
Back To Top