More News
Ripley's Resistance Broadcast
Posted by Ripley on November 24, 2021 at 2:30 PM
Attention, Toontown -- we need your help! This is an emergency Resistance Broadcast, going out to any Toon with an ear to listen and a glove ready to throw some pies. After the Sellbots' counterfeit contract, they sent waves upon waves of Version 2.0 Sellbots, but stopping that wasn't enough. Version 2.0 Sellbots are Mega-Invading Toontown... again!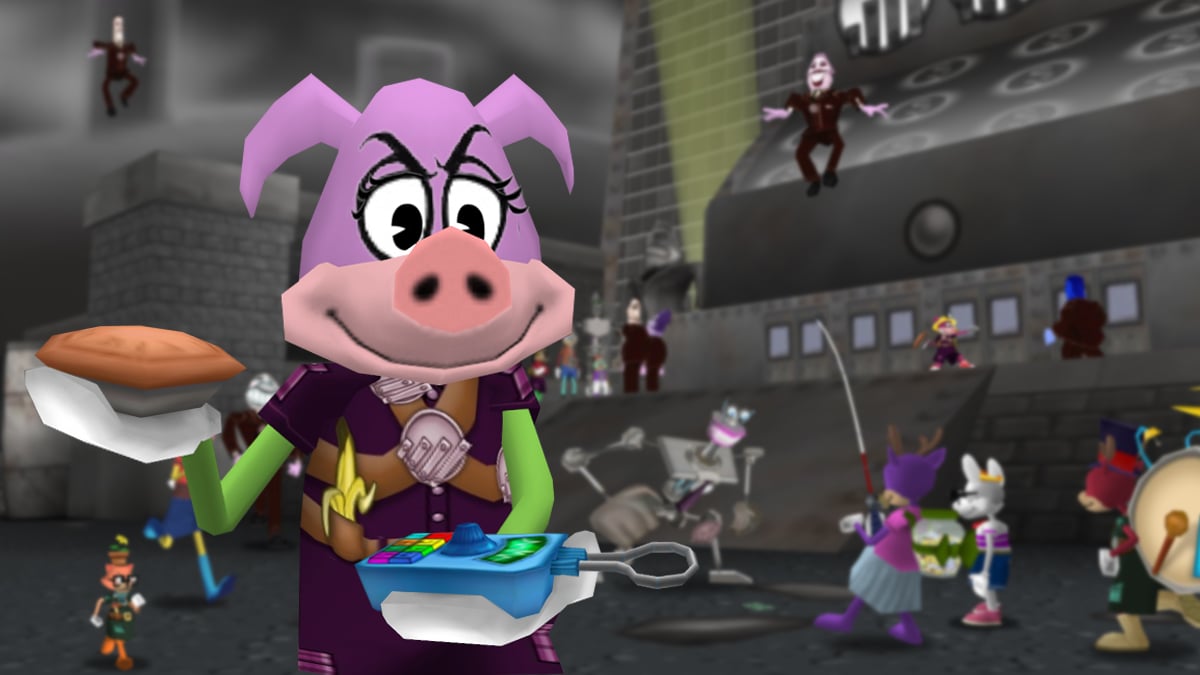 The moment those Glad Handers sent the contract our way, I could smell something fishy. I've smashed through enough Sellbots to tell you that any "truce" is just another cowardly attempt at what those Cogs do best: boring business. If our refusal to sign led to these invasions, I'd hate to see what would've happened if we did sign that contract.
To counteract the Sellbots' pesky invasions, we've brought all hands on deck. Loony Labs' S.I.L.L.I. team (Scientists Interested in Laugh Levels Increasing) have kicked the Silly Meter into overdrive, bypassing the cooldown in an effort to combat the Cogs! Could it be dangerous? No one knows -- and that's what I love about it!
By defeating those Version 2.0 Cogs, we should be able to send those "Laugh Levels" through the roof in record time! Plus, any Toons who haven't already earned their Bossbot disguise can use these invasions to their benefit. If you need a little more guidance, check out our "newest" recruitment tape. (Yeesh, time flies! I look young!)
And with that: Deploy the Resistance Rangers!
P.S. - Our friend "A.S." has their eye on Toon HQ's radar for any sleuths looking to join the cause. 539 means KEY!
---
Comments
Sorry! Comments are closed.
---
---
---
---
---
---
---
---
---
---
---
---
---
---
---
---
---
---
---
---
---
---
---
---
---
---
---
---
---
---
---
---
---
---
---
---
---
Back To Top