More News
Partner Spotlight: Yoshi
Posted by The Toontown Team on May 13, 2021 at 2:30 PM
We're back for another Partner Spotlight, this time featuring Yoshi! Yoshi is a fun, positive Toontown Rewritten streamer who always has a smile on his face and a joke on his lips. We recently met up with Yoshi to ask him some fun questions to get to know him better, and you won't want to miss his responses!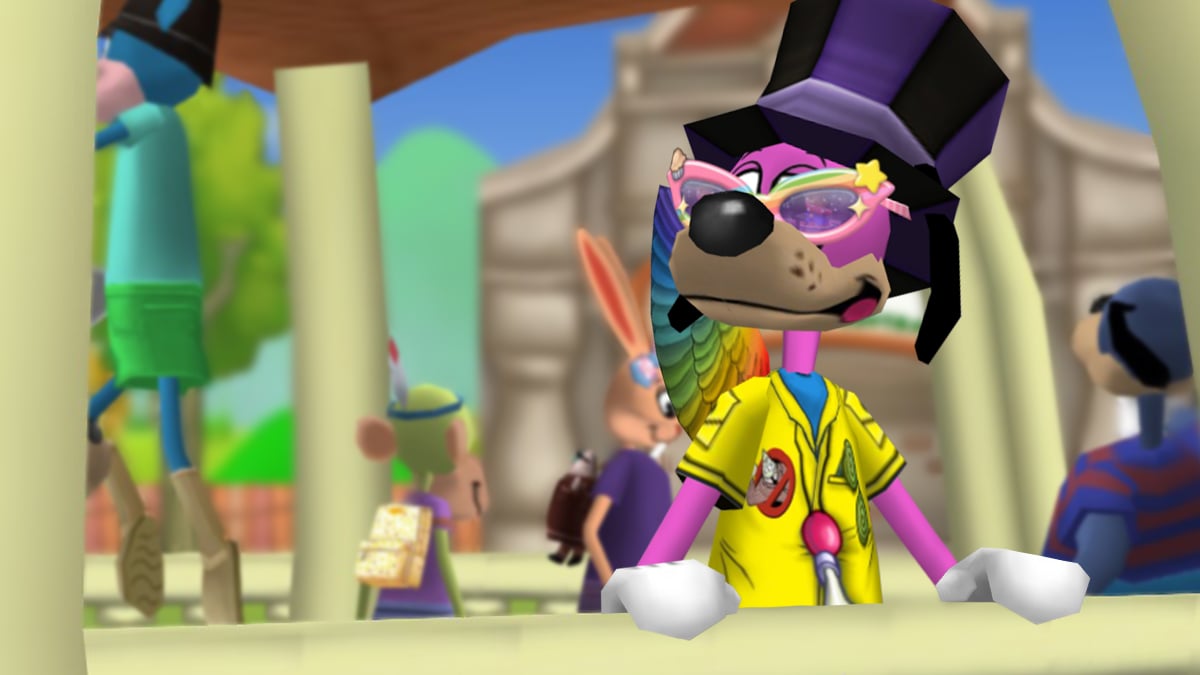 So Yoshi, how long have you been streaming, and what first got you into it?
I started streaming around 2018 just as a fun thing to do whenever I was bored and did not have any schoolwork. The idea of streaming was something that me and my friend David (Master Dynamite) came up with. Back then, I would play games on steam and usually there would not be commentary. I didn't really get into it back then and took a break. During the summer of 2019, I started browsing Twitch and getting into Toontown Rewritten when I thought about joining the streaming community once again. I got back into streaming in fall 2019 and decided to start playing Toontown on stream. Now here I am in 2021 streaming whenever I get a chance, whether it is Toontown or another game!
That's awesome! We're definitely glad you were able to get back into streaming after taking a break -- if you hadn't, we might not be here interviewing you today! Something a lot of other streamers have told us is that streaming helped them make new friends. How has streaming helped you connect with the community and meet new people?
A lot of my friends that join my streams are people I met during my Toontown Rewritten streams. I think that streaming in itself allows me to create bonds with others in a way that might not be possible by just playing the game normally. There are a lot of people out there who have a love for the game or just a love for bonding with others over the game. One of my best friends who I met through the Toontown community is a fellow Toontown Rewritten partner, Domino. Streaming to the community also allows me to play the game with others while also keeping my own sort of spin on the game, whether it is in the form of humorous commentary or the music and sound effects from my own custom music pack!
Speaking of your music pack, several of us on the team have heard about it and are anticipating its release. It's great to hear you talk about it! Can you tell us anything else about your upcoming music content pack?
My next content pack is still in the works but is definitely going to be great. This pack is going to be a Paper Mario Sound Pack. What that means is that I will be replacing a bunch of the music from the game with tracks from any of the six Paper Mario games. I will also be messing with some of the sound effects and throwing in sound effects from the Paper Mario series too. For example, I plan on replacing the music in Daisy Gardens with the music from Flower Fields from Paper Mario 64. Also, a battle in a Cog HQ would trigger the music for a mini boss from The Thousand Year Door. The last bit of insight I will give you is that The Ultimate Show will play during one phase of the C.E.O.'s boss fight. As for the rest, I'll leave that for you all to figure out.
That sounds super exciting, and we can't wait to try it out! Looks like we're running out of time, but I have one last, silly question for you. What is your favorite Toon species, and why?
My favorite Toon species... I love all the species in Toontown, but I gotta say the dog. Now this might be a bit biased, because my original Toon and my current Toon are both dogs, but honestly, there is just some sort of charm to them that I kinda enjoy. I've always been a big fan of dogs, and the species in Toontown is no exception.
We should've guessed! Your Toon sure looks dapper in his Cartoonival Pink shade and fancy top hat. Thanks for meeting us today and giving us a sneak peek at your upcoming Toontown music pack, Yoshi. See you around Toontown!
If you want to join Yoshi in-game for his next Toontown Rewritten adventure, click the link below to check out his Twitch channel!
---
Comments
Sorry! Comments are closed.
---
---
---
---
---
---
---
Back To Top