More News
New ToonTasks Arrive to Operation: Crash Cashbot Headquarters!
Posted by Lord Lowden Clear on May 15, 2019 at 2:00 PM
Good afternoon, Toons! To say that the turnout of Operation: Crash Cashbot Headquarters has been massive would be an understatement -- we've been working nonstop with all the new recruits! Between Cassie's spicy pies and our continued partnership with Goofy's Gag Shop, there's never been more gags flying around Cashbot Headquarters. There is, however, about to be a lot more ToonTasks.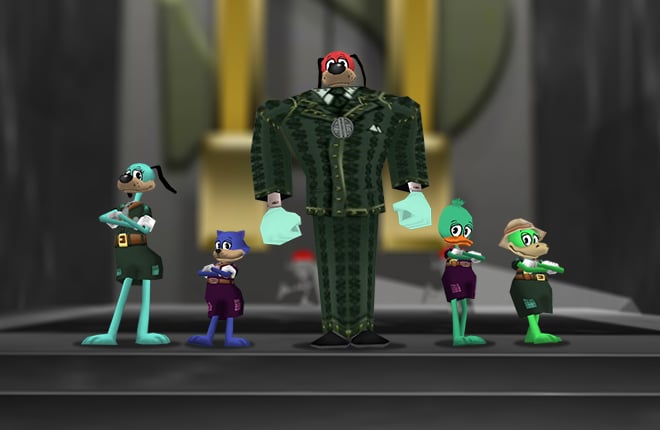 As of today, you may have noticed the brand new ToonTasks now available in the Cashbot Train Yard! From Double Cogbucks to accessories and clothing, there's enough new stuff to keep you occupied all the way until the end of the Operation. Consider these a token of my appreciation for the huge success that the Operation has observed so far.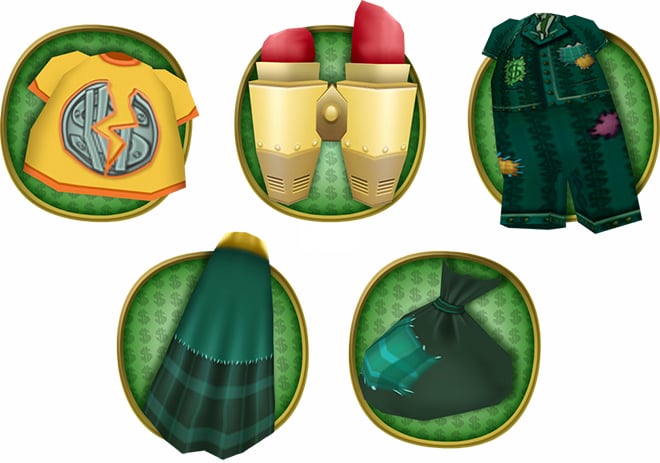 Don't fret, though, as all of the previously available ToonTasks are still available! You may just have to look a little harder for them. Remember, you must complete and turn in your Operation: Crash Cashbot Headquarters ToonTasks before the event draws to a close at 11:59 PM Toontown Time (PST) on May 31st. Otherwise, you won't be able to get your gloves on all of those Toontastic rewards!
Now, if you'll excuse me, I must get back to tracking down the origin of this "C.F.O. Project." Until next time, keep them busting -- with laughter!
Lord Lowden Clear
Leader of the Toon Resistance
May 15, 2019 [ttr-live-v2.6.2]
General
• Experience Multipliers now stack! If you turn multiple in, their durations are added together.
• Every NPC that gives a ToonTask will now shuffle their offers every hour on the hour.
• Toons can now choose which ToonTask they would like to turn in, if any.
• A new Cogbuck indicator will show up when a Promotion Assist Unite is thrown, showing how many Cogbucks you received.
• Multiple Jellybean and Cogbuck indicators can show up at once! They'll arrange themselves neatly across the bottom of the screen during Beanfests and other Unite-throwing events.
• Added a "Sure!" phrase to SpeedChat, under the "Friendly" submenu.
• One word NPC Names, like "Alice" or "Jake", are no longer blocked by Type-A-Name.

Crash Cashbot Headquarters
• A new reward is now offered from Loopy Loopenloop and Cassie Peppercakes -- Double Cogbucks!
• ToonTasks requiring "Cashbots Anywhere" have been added for all rewards.
• For the rest of Operation: Crash Cashbot Headquarters, Cashbot Mints have been made easier to complete.
• The amount of Laff points you receive from Goon Treasures out by the Vault Doors has increased.
• More spawn locations have been added to the top of the stairs in Cashbot Headquarters.
• The reward shown for Promotion Assist Unites will now say specifically what kind of Unite it is on the ToonTask.
• Cog Summons are no longer allowed in Cashbot HQ.
• Fixed a bug where a reward for 30 minutes of Double XP Anywhere wasn't deletable.
• Cogbucks ToonTasks will no longer give credit to anyone that owns a Rental Suit.
• Any Toons with Cogbucks and level progress on their Rental Suit will have their Cashbot Suit reset.

Silly Meter
• Resolved an issue with the Silly Meter that caused server instability.

---
Comments
Sorry! Comments are closed.
---
---
---
---
---
---
---
---
---
---
---
---
---
---
---
---
---
---
---
---
---
---
---
---
---
---
---
---
Back To Top