More News
Toon Resistance Report: Rocky
Posted by Rocky on May 29, 2019 at 2:00 PM
Surely you recognize this old cat, don't you? If you're new to Toontown, allow me to introduce myself: The name's Rocky, Lord Lowden Clear's right-hand Toon. It's my job to ensure all of the Resistance Rangers are doing their part and aren't dilly-dallying!
HOOOOOOLD up, what are you doing reading the Toontown Blog? Operation: Crash Cashbot Headquarters is underway! Well WHAAAT are you waiting for? There's still time to march on down to Cashbot Headquarters and join us in the fight against the C.F.O.!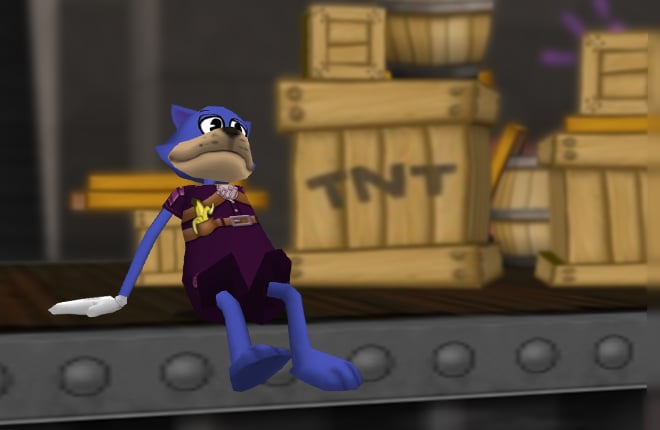 Before joining the Toon Resistance, I was just an average royal blue cat. All of that changed when I met the Toon Resistance leader himself -- Lord Lowden Clear. After all, how can you miss him in that towering Cashbot Cog Disguise?
Lowden spotted me when I was coaching some Toons on how to catch the biggest fish, and a few days later, he called me up. I picked up the phone thinking it was Clarabelle with the latest edition of her Cattlelog, but I couldn't have been more wrong.
To be honest, I'm not quite sure why he picked me for the Toon Resistance. I'm far from the best Cog-buster in town! Just as he bestowed in me, however, I bestow in you my trust. I have a couple of ToonTasks that need completing to contribute to Operation: Crash Cashbot Headquarters. If you help me out, I promise to make it worth your time. It's time to prowl, so let's get to it!
---
Comments
Sorry! Comments are closed.
---
---
---
---
---
---
---
---
---
---
---
---
---
---
---
---
---
---
---
---
---
---
---
---
Back To Top