More News
The Cashbots' Curtain Call
Posted by Mr. Hollywood on May 26, 2019 at 3:00 PM
That's Mr. Hollywood to you, Toons. Remember this winning smile? That's right! After last year's successful campaign, we're back... in business. You Toons seem a little preoccupied with this "Operation" of yours. What I can't seem to put my finger on is why you're bothering with the Cashbots at all. None of them have a smile like me; only I have a smile this winning. Clearly someone needs to give you all a lesson in talent-spotting. Prepare yourselves, for I'm about to put on a real show - me! It's not just showtime, it's Mega-Invasion time.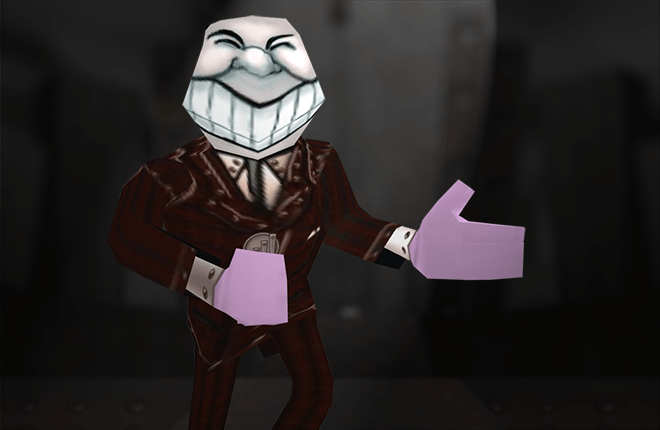 These Cashbots are all finance and no finesse. You need someone with real expertise in show business to be right there on center stage. Your little "Operation" has taken control of the spotlight, leaving no room for me. A whole month without my smile on the front page of the papers? These are some shenanigans I won't stand for.
You leave my goons and I no choice. We will flood the streets of Toontown to remind you all that the spotlight is meant for stars like us. Don't go sad too quickly, Toons, we'll give you a show you won't want to miss!
Lights, camera, Mega-Invasion!

---
Comments
Sorry! Comments are closed.
---
---
---
---
---
---
---
---
---
---
---
---
---
---
---
---
---
---
---
---
---
---
---
---
---
---
---
---
---
---
---
---
---
---
---
---
---
---
---
---
---
---
---
---
---
---
---
Back To Top