More News
Celebrate the 5th Anniversary of ToonFest at ReplayFX 2019!
Posted by The Toontown Team on March 22, 2019 at 3:30 PM
Silliness is on the rise all throughout the Toontown Community -- and so is the blood pressure of our staff members! It can only be one thing… Today, we're formally announcing that the Fifth Anniversary of ToonFest will be hosted from August 1-4 at the most Toontastic location we've ever visited: ReplayFX 2019 in Pittsburgh, Pennsylvania!
Check out our announcement video to see footage of last year's event, and read on to learn how we're making the fifth anniversary our best ToonFest yet!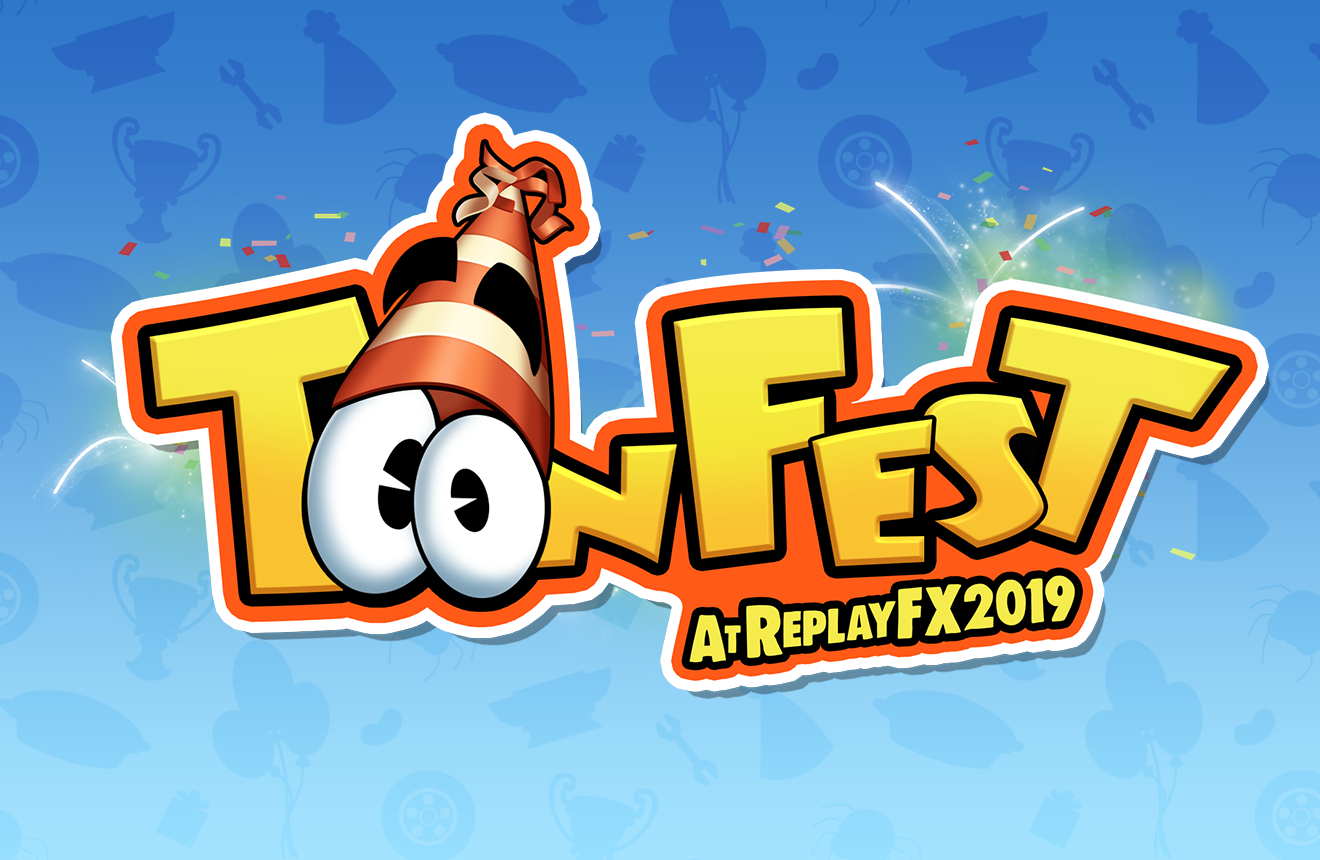 What is it?
Once again, we're bringing the boatloads of real world Toontown fun for all ages to a can't-miss celebration where you can hang out with fellow Toons, meet the The Toontown Team, participate in activities like our annual pie toss, and more! We're kicking things into high gear for our fifth anniversary, and we'll tell you more about that in the coming months leading up to the event.
Running an event like this for five years running is no small feat, and the only one to thank is YOU! Whether you've attended ToonFest in person or watched online from home: You're the reason that we spend countless hours making sure that ToonFest becomes bigger and better every year.
Where is it?
This year's ToonFest is being hosted for the third year in a row at ReplayFX 2019, which is in the David L. Lawrence Convention Center in Pittsburgh, Pennsylvania. The event starts on Thursday, August 1st and will end on Sunday, August 4th.
We know that some Toons may be disappointed that we're returning to Pittsburgh instead of expanding to a different area. Our team spent a long time considering several other places, but at the end of the day, our goal is to pick the location which we know will provide the BEST Toontown event ever. Above all, coming back to ReplayFX allows for us to focus less on logistics and more on fun!
If you're unable to make it to the event, we have a few tricks up our sleeve that we'll talk about in the future to make sure you can enjoy it from home.


Want to Know More?
If you're feeling "TOON ENOUGH" for the task, check our ToonFest information page, which has all the information you need to learn more about the event and plan your trip. We're really excited to spend a weekend with Toontown fans from around the world, and like always, we're here to make this a highlight of your summer vacation!
Don't take a breather just yet, though! ReplayFX is a very popular convention, and tickets and hotels may sell out quickly. That's why the best time to purchase tickets is right now!
Our behind-the-scenes and announcement blog posts will continue, so keep your eyes glued to the Toontown Blog for more information along as we get ever closer to August 1st. There's only 132 more days to go!
---
Comments
Sorry! Comments are closed.
---
---
---
---
---
---
---
---
---
---
---
---
---
---
---
---
---
---
---
---
---
---
---
---
---
---
---
---
---
---
---
---
---
---
---
---
---
---
---
Back To Top