More News
Daily Alpha Update: Guard(en) Your Account!
Posted by Sir Max on December 17, 2013 at 2:00 PM
Today's post is a bit of a reminder for you alpha testers out there. No worries, we've got an update too, but I want to talk about some safety first. Not the boring ol' Drivers Ed. safety, no. We need to talk about your account.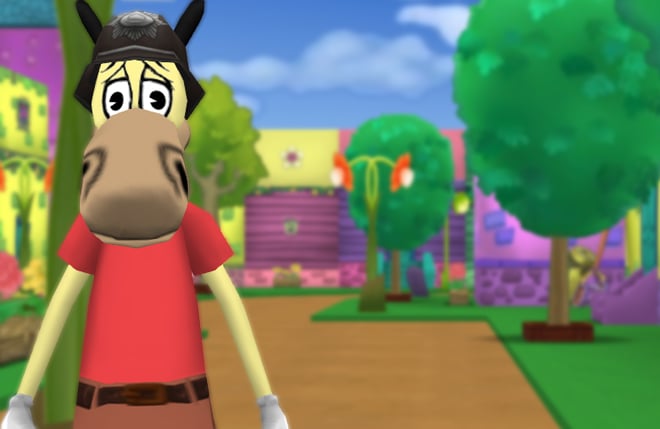 So look, alpha testers, you are kind of a big deal. There are only 300 of you, and there are plenty of people reading this post right now that would kill
spiders
to have your account. (Sorry, non-alpha testers! We still love you too!)
Now, with that high-demand for alpha keys, there are plenty of people who want to share, or even steal your account. We understand that some of you want to share your account with your best friends, but you really shouldn't due to the security mishaps that could come with it. You may think you trust your friend, but this is
Toontown Rewritten
that we're talking about. I would gladly shove a pie in my best friend's face for one of these keys.
The point we're trying to make is, please don't share your account! We want you to have fun, and you can't have fun if someone tries to steal your password. Keep your password safe (We recommend making it a different password than other websites), and don't enter your account anywhere except for the Toontown Rewritten website.
As for you non-testers, please don't bug the testers to share accounts. I know that you really want to get into the game, but patience is virtue. Don't worry, we'll be passing out more keys and moving into Beta before you know it!
Now that that's out of the way, let's get to the real important stuff: Updates! The shopkeepers have moved into Donald's Dock, and I just got word that Daisy Gardens has finished construction as well. I'm not going to waste any time talking about it, mostly because I've exceeded my mental paragraph limit.
See you tomorrow, toons!
December 17, 2013 [ttr-alpha-gaa7e67b]
Maintenance:
? Major code cleanup on the loading system.
? Remove now-unnecessary code for golf and speedway areas.
? Optimize playground loading and remove clean up a few messy sections.

Bugfixes:
? Actually show the correct colors for Whispers and nametags.
? Fix a few crashes relating to the loading system.

Tweaks:
? Modify and add a few shopkeeper phrases.

Features:
? Shopkeepers have moved into Donald's Dock!
? Daisy Gardens has completed construction! I hear that one of our alpha testers opened a gym there.

---
Comments
Sorry! Comments are closed.
---
---
---
---
---
---
---
---
---
---
---
---
---
---
---
---
---
---
---
---
---
---
---
---
---
---
---
---
---
---
---
---
---
---
---
---
---
---
---
---
---
---
---
---
---
---
---
---
---
---
---
---
---
---
Back To Top