More News
Cannon Improv-ments | ToonFest 2018
Posted by Riggy Marole on October 7, 2018 at 7:00 AM
Boy o' boy, it's time for ToonFest Improv! I love improvizatin' jokes: So what about those Token Takers, eh? With all the Tokens we give 'em, you'd think they could afford more than a single style of 'stache. HAH! Yes, and what's up with that striped uniform? They should try tryin' the accessories that they're sellin'. HA HAH, I'm on a Riggy Ma-roll!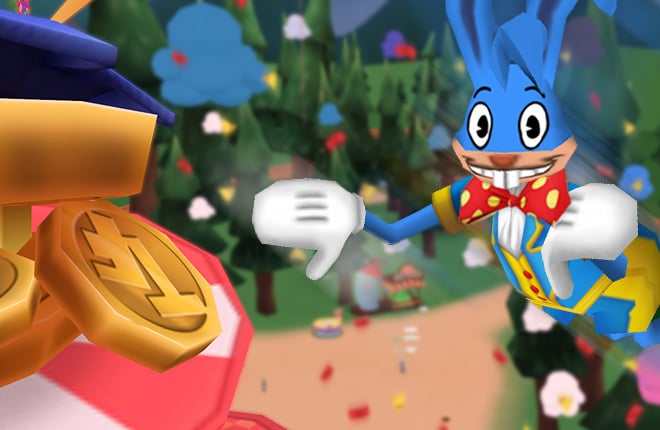 Next up on ToonFest Improv... Eh, whaddya mean "Improvements"?
Sorry chums, it turns out the note I got about "Writing a post about ToonFest improv." meant "Writing a post about ToonFest improvements." BAH, still fun, and this way Token Taker Ted will stop glaring at me about that stripe joke!
One of the things causin' a KABLAM in ToonFest this week has been those sticky cannons! Toons everywhere have been getting stuck left and right, up and down, cloud to cloud -- UNTIL NOW! As sure as my best bowtie, those cannons have been de-stickied and primed with the most explosive powder that my jellybeans could buy!
The cause of those cannons? Turns out Sticky Lou took a trip to ToonFest last week! That blue glue was blendin' right in with the ToonFest blue paint that dripped off from Toons who recently got a fresh coat. Anyhoo, I better get back to ToonFest-iteerin'. I'll see ya in the sky!
October 6, 2018 [ttr-live-v2.2.4]
General
• Fixed several crashes related to dynamic margins, most notably in Cog Golf Courses.
• Toons will no longer stop breathing after having a Lipstick Gag used on them. It's a good thing Toons can hold their breath for so long!

ToonFest & Parties
• Fixed a longstanding issue with cannons that caused Toons to get stuck when entering.

Doodles
• Extended the timer for buying a Doodle to six minutes.

Discord Integration
• Discord usernames are no longer printed to the log file upon connection. (This was a debug feature accidentally left on.)

---
Comments
Sorry! Comments are closed.
---
---
---
---
---
---
---
---
---
---
---
---
---
---
---
---
---
---
---
---
---
---
---
---
---
---
---
---
---
---
---
Back To Top