More News
Meet the Minds Behind Toontown Online
Posted by The Toontown Team on July 8, 2018 at 5:30 PM
Here at Toontown, we're eagerly preparing for the most Toontastic event of the year: ToonFest at ReplayFX 2018! However, we're not the only Toontown Developers preparing for the event. You may remember them from last year, and this year they're back again... Today, we're officially announcing that Jesse Schell and Shawn Patton, two original developers of Toontown Online, will be returning to ToonFest!
We joined Jesse and Shawn for an exclusive pre-ToonFest interview at Jesse's studio, Schell Games, where they answered the internet's most searched questions about Toontown. Naturally, hilarity and countless antics ensued! Check out the video below.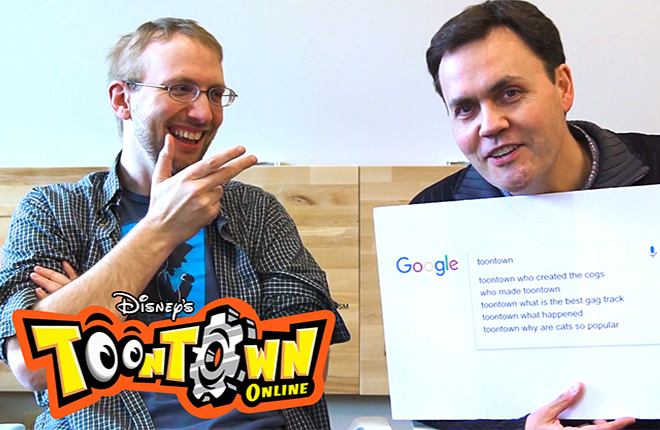 Many Toons know of Jesse Schell for his ongoing efforts to officially bring Toontown back. Just last year, he and Shawn attended ToonFest at ReplayFX 2017, where they socialized with fans at our booth and answered countless questions at the live Q&A. The fun doesn't stop there, as they're happily joining us again at ToonFest 2018 for more wacky moments!


---
About Jesse Schell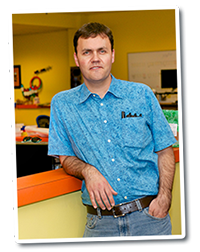 Jesse Schell is not only one of the original developers behind Toontown Online, he was the lead designer who brought the Tooniverse to life. After developing Toontown, Jesse Schell left Walt Disney Imagineering to become Distinguished Professor of Entertainment Technology at Carnegie Mellon University.

In 2002, he also established his own game studio, Schell Games, which today is the largest full-service education and entertainment game development company in the United States. Jesse continues to follow Toontown and its fans, and is an active supporter of Toontown Rewritten.


About Shawn Patton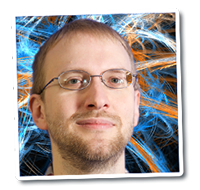 Shawn Patton first worked on Toontown in 2002 when he helped to develop Create-a-Toon and some trolley games, including Match Minnie and the Ring Game. After that, he was heavily involved in the creation of Toontown Parties, and worked on both the mini-games and the party editor.

Currently Shawn is Senior Designer at Schell Games, where he has been an important part of the design team for the last sixteen years. Most recently, he served as Design Director on the company's latest VR escape-the-room puzzle game I Expect You To Die and the game's recent free expansion, First Class.
---

Jesse Schell and Shawn Patton will be joining us at ToonFest on Thursday, July 26 from 4:00-7:00 PM EST at the Toontown Booth (which we like to call "Toon HQ"). Unfortunately, a scheduling conflict has prevented them from joining us for the Main Event on Friday, and they send their wholehearted apologies to anyone they won't be able to meet.
Don't worry, though -- even if you're not at ToonFest on Thursday, their time will be live streamed for all of Toontown to see! You can find links to the ToonFest livestreams right here on the Toontown Blog on each day of the event.


---
Comments
Sorry! Comments are closed.
---
---
---
---
---
---
---
---
---
---
---
---
---
---
---
---
---
---
---
---
---
---
---
---
---
---
---
---
Back To Top