More News
Daily Alpha Giveaway: Clans, Groups, and Guilds- Oh my!
Posted by Sir Max on December 6, 2013 at 2:00 PM
One of the biggest parts about Toontown was the groups within it. Some toons love clans, some prefer to do their own thing. There were some really awesome groups that brought toons together such as The Cold Callers Guild, KTTA/ATTA, The Guild v2.0, Toons United, LEAF Clan, and many more.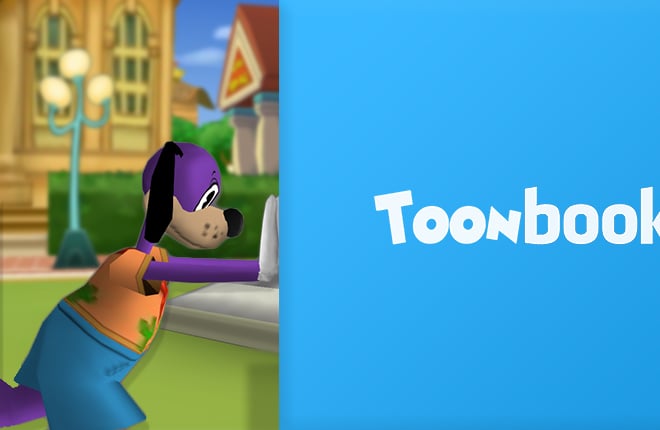 Perhaps you started a clan once, but it never really caught on. With all of the famous clans listed above it can be hard, right? Today we want to give all of you a chance to get your group started, with us as backers.
Before we get into that, lets talk about our Daily Alpha Giveaway! Once again, head on over to our Giveaway Page and answer the feedback question to enter. We still have another 160 keys to give out! Remember, you can enter once every 24 hours to be selected for the next group of alpha testers. Today's question: "What can Toontown do to better encourage teamwork and support clans?"
From what I've heard, Slate's stream was a
huge
success as well. Slate's contest had a series of questions for toons to answer, such as "What did you like the most about your main toon?" - Everyone could answer these questions once, and in total there were somewhere around
7500 answers
. I checked around the shops, and unfortunately they don't make answer reading bots. Slate is having to read all of those in a very short amount of time, so we let her delay the announcement of her winners until tomorrow's post. Try not to burst from anticipation.
Now, lets move onto today's contest. Ever heard of a site called
Toonbook
? You better, because I own it! Toonbook is a social networking site that Fat McStink and I created to stop people from sharing personal information in game to contact one another. To find your friends, all you need to know is their toon name!
One of the main things to do on Toonbook is to create and manage groups. Toonbook gives you easy tools to create and advertise groups to make building a clan a bit easier. The Toonbook Staff is going to be choosing the
top three most creative and popular groups
made in the next 24 hours. Top 3? Why Top 3? Well I'll tell you why: The winners aren't getting one, not two, but
three alpha keys each
. We're doing this so that you can choose a few of your group's members to head in game with you and start planning out the group for when Toontown Rewritten is released to the public.
You can head on over to
Toonbook
to learn more about that, because I know you don't want me talking (typing?) all day. Though, you could just scroll straight to the end. In fact, why don't you just scroll straight to the end right now? I want to see the winners!
Daily Alpha Giveaway Winners:
The people listed below were randomly selected from the entries to win. Head on over
here
to enter for tomorrow's giveaway!
Today's Question:
"What's something in Toontown that you never want to see changed?"
1. Maka
The Cog invasions.
2. Zombie
I think some people disagree, but I don't want to see the sellbot factory's obstacle course areas for laff or gags changed... I find those areas fun!...
3. Doctor Lucky Fuzzynugget
The Lil' Oldman task. Without it some people will not be ready for the CFO, CJ, and CEO...
4. Fireball
(Very popular name, apparently.)
The cog battles. They're probably the most important thing in Toontown. If the battles are changed a large chunk of Toontown Rewritten fan base would leave. i know I would. I think most of the people reading this agree too.
5. Scarletstrike
I hope you never change the fact that we can talk in Chat instead of Speedchat.
6. Sir Frizzy Electrowhip
Something I never want changed in Toontown is racing. I really like the way that it gives you a chance you to compete against other toons.
7. Nerfbily
The money system i.e. jellybeans.
8. TwinkleMuffin
The pie throwing awesomeness. Would be a shame if that changed.
9. Raven
Something I never want to see changed is the estates. I love how you can plant gag trees and flowers, and love how your doodles can roam free there.
10. Miss Marigold Petalzapper
Gifting friends because I love giving friends gifts.
---
Comments
Sorry! Comments are closed.
---
---
---
---
---
---
---
---
---
---
---
---
---
---
---
---
---
---
---
---
---
---
---
---
---
---
---
---
---
---
---
---
---
---
---
---
---
---
---
---
---
---
---
---
---
---
---
---
---
---
Back To Top