More News
Daily Alpha Giveaway: Daily Alpha Giveaway?!
Posted by Sir Max on December 4, 2013 at 4:30 PM
Daily Alpha Giveaway?
Daily Alpha Giveaway.
That's right, everyone. We've decided that Alpha Testers have had enough fun this past month, and it's time to look at the other side of the community. I'm looking at you, Duke Whistlecrump! I know you want an alpha key.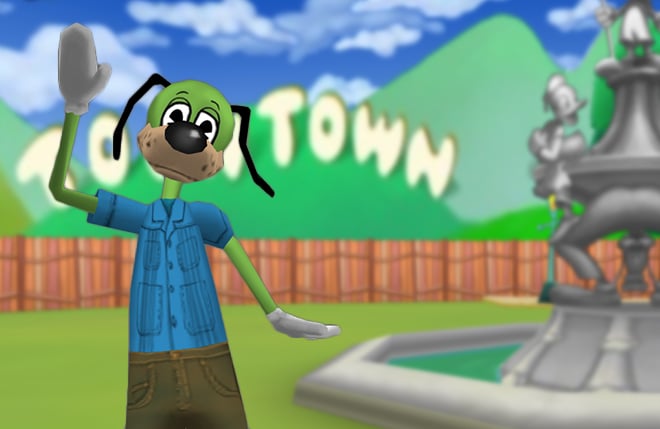 Like good ol' Duke up there, we know that there are plenty others who want keys as well. We didn't put a limit on Alpha testers because we wanted to watch the community suffer, but because we wanted to make sure that the game was stable and had some things for players to do. With the Trolley, Racing, Fishing, and Golf (Still working on that fix, by the way.), we think that it is ready to let some new testers in.
I don't really think you are ready for this giveaway. Because for one thing,
it's going to last 10 days.
That's right folks, 10 days of pure alpha key giveaways. From now until Super Saturday the 14th, we will be giving out alpha keys daily. A whole total of
10 keys
!
With these keys, you'll be able to sign up for Toontown Rewritten and download the Tooniverse for yourself, just as all of the other alpha testers have. We don't have any rules about what alpha testers can and can't do. You can record videos, let your family members play on your account (Be careful with sharing accounts! We recommend not sharing accounts, unless it is with a family member), or whatever else you want to do.
Of course, the rules that applied to the original Toontown still apply on Toontown Rewritten. If you abuse your alpha privileges, we'll have to revoke your account. And I
really
don't want to do that. I'm a crier. :(
By the way, I lied about the 10 key thing. Hold your head back up high, because we actually have a total of
100 Alpha Keys
to give away. And you'll never guess: I lied once again. Hang on to your socks, toons, because we aren't giving out 0, 10, or 100 keys. No, we're actually giving out
200 alpha keys
! That means
20 keys per day
!
Now, for those of you who haven't fainted yet, let's talk about how to get these keys. First of all, we have the main giveaway. Simplest thing ever. All you have to do is head over to our
Giveaway Page
and answer today's question, along with your toon's name and some way to contact you. This is not only a way to allow more toons into Toontown, but also a way to gather feedback from the community on what we can do better. The first question we want to ask you is something that we all loved to suggest to Disney: "What do you think is the worst part of Toontown, and why? How could it be made better?"
Every day we will pick a random 10 people to send alpha keys to. Please don't enter more than once per day, as we will be checking for fraud. Putting in a second entry will cause you to be disqualified, and no one wants that!
I know what you're thinking. "Sir Max, where are the other 10 keys?" Well my good man, if you had let me finished speaking I would have told you that we are having secondary contests every day as well. We will be going to fansites, YouTubers, and other places in the community and asking them to host alpha key giveaways. Some may call it the "Tom Sawyer effect", and that is exactly what it is! However, marketing tells me that we need to sound less self-centered, so we're going to go ahead and call it "Community Involvement."
The first of these secondary giveaways, because we haven't contacted anyone yet, is going to be hosted by us. We have been watching over the communities, and the reactions to TTR are phenomenal. We have a few people in mind who we really want to have alpha keys, so the first secondary giveaway will be
Developer Picks
. Don't worry- future secondary giveaways won't be like this. We will have a wide variety of ways to give keys out.
Enough of me rambling on. Go ahead and
enter our main Giveaway
, and keep your spirit high in the communities as we go through and pick out the tooniest of toons for our picks. We will announce the winners every day at 2:00PM Toontown Time, along with where you can go for the secondary contest.
See you all later!
---
Comments
Sorry! Comments are closed.
---
---
---
---
---
---
---
---
---
---
---
---
---
---
---
---
---
---
---
---
---
---
---
---
---
---
---
---
---
---
---
---
---
---
---
---
---
---
---
---
---
---
---
---
---
---
---
---
---
---
---
---
---
---
---
---
---
---
---
---
---
---
---
---
---
---
---
---
---
---
---
---
---
---
---
---
---
---
---
---
---
---
---
---
---
Back To Top