More News
Daily Alpha Update: Dumpster Diving
Posted by Sir Max on December 3, 2013 at 2:00 PM
Sooooo... I know that you guys are a
bit
aggravated that golf is in fact still not working. I have a logical explanation for it though, along with some great news!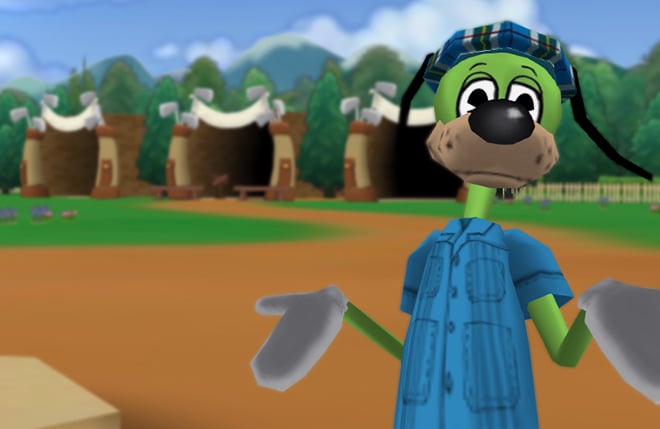 So, first, the explanation. You know, it was all fine and dandy. I got those golf balls from the Toon HQ dumpster, tried them out, and all was well. However once we opened up, it turns out that they were the exact same golf balls as before. It turns out that upon arresting the golf balls, the TTPD just threw them into the dumpster. And the dumpster that they threw them in just so happened to be the same dumpster I grabbed them from.
Yeah, yeah, lesson learned for real this time. No more getting golf balls from dumpsters next to Loony Labs or Toon HQ. However, I wonder if Goofy Speedway has any in their dumpster...
So now onto the good news. Let me tell you, this news is pretty great. Some news you have been waiting for since golfing was first deployed. Ready?
Everyone has received a complimentary golfing hat!
Granted, you can't actually use it for golfing. I'll tell you what you can do though: Imagination. Imagination, a golfing hat, and a metal golfing club go a long way. Mostly into prison. Of course that isn't it for our update today, though. We've got some even better news.
TODAY WE HAVE... Nothing. That's pretty much it, actually. Sorry toons, but we can't open up the next course until golf is actually working. We're trying our hardest to find some golf balls that will obey the laws of physics, but they are hard to come by these days.
December 2, 2013 [ttr-alpha-gd3c2d4f]
Bugfixes:
? Fix some loading issues introduced yesterday

Features:
? Hand out complimentary golfing hats
---
Comments
Sorry! Comments are closed.
---
---
---
---
---
---
---
---
---
---
---
---
---
---
---
---
---
---
---
---
---
---
---
---
---
---
---
---
---
---
---
---
---
---
---
---
---
---
---
Back To Top