More News
Tax Tricks and Pet Tips from the Resistance Rangers
Posted by Toon HQ on April 15, 2017 at 7:00 AM
Looking for ways to avoid paying taxes? We've got seven tricks for you: Jump, Beg, Rollover, Backflip, Dance, Speak, and Play Dead! It's that time of year again, but this isn't just a regular
Tax Day Mega-Invasion
.
These Cogs are trying to take away our Doodles!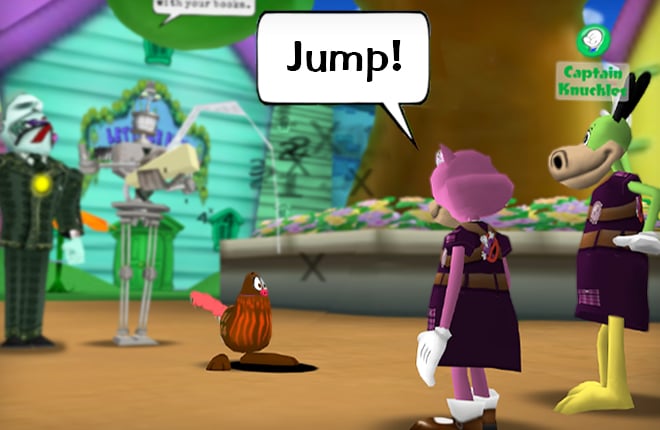 ATTENTION ALL TOONS: A MEGA-Invasion has Begun!
Number Crunchers are taking over Toontown!!!
The Cogs can't stand when Toontown gets something silly, and you can bet your britches that they aren't happy about the new pets that are bringing us so many laughs. They've sent in the Number Crunchers to retaliate, but luckily, we have a secret weapon...
The Resistance Rangers!
Lord Lowden Clear, leader of the Toon Resistance, has given the command to release the Resistance Rangers to roam the streets of Toontown. All throughout the weekend, you may see these purple-clothed pie-tossers running around to help Toons in battle against the Number Crunchers.
That's not all: Our Doodles are here to help! Check out your "SOS" panel and call your Doodle if you need some assistance in battle. They'll try to do a trick to keep you Tooned-Up!
We've managed to secure the following districts from the Number Crunchers, but we'll need your help to fight the back the others: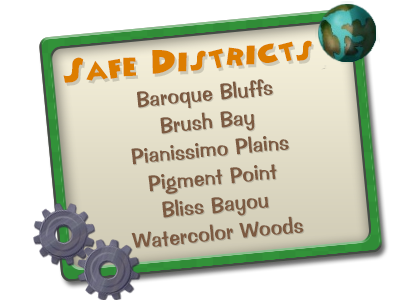 Toontown needs YOUR help. Call your Doodle, find a Resistance Ranger, and fight back the Tax!
---
Comments
Sorry! Comments are closed.
---
---
---
---
---
---
---
---
---
---
---
---
---
---
---
---
---
---
---
---
---
---
---
---
---
---
---
---
---
---
---
---
---
---
---
---
---
---
---
---
---
---
---
---
---
---
---
---
---
---
---
---
---
---
---
---
---
---
---
---
---
---
---
---
---
---
---
---
---
---
---
---
---
Back To Top