More News
What's the Next News?
Posted by Sir Max on July 15, 2016 at 9:00 AM
I have to apologize to you Toons for not keeping up with you as quickly after the fireworks were over. After the sky explosions came to an end, I decided to hit the gym for a work out! Okay, okay, you caught me -- it was a
Pokémon™ GO
gym. I get a week of vacation too, you know!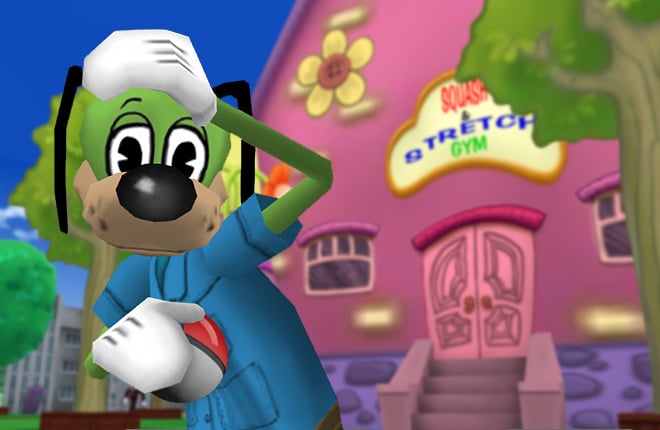 Annnnnnnnywho, I'm afraid that this post isn't announcing anything quite so big like
Our Boastfully Big Update
, or the
Toontown Member Mailers
-- two major announcements that we kicked off the month with. Instead, now that the dust has settled, we want to hear from you: What do YOU think of the latest changes and happenings in Toontown?
The team is hard at work on many tasks right now: Getting our Mac and Linux players back into town, working away on the upcoming ToonFest event
(You're going to love it!)
, finishing up some upcoming releases, figuring out what our next tweaks will be, and a bunch of
TOP SECRET
immensely exciting behind-the-scenes work. I would have to use the Loony Labs mind erasing machine on the spot if I told you about it!
While they work on all of that, we want your feedback on the latest and greatest things going on in Toontown: Did you like the last update? What kind of stuff do you want to see at ToonFest? Are there any tweaks we missed out on that you're waiting to see? -- All of these questions, and more, will be answered by YOU
on the next episode of...
Oh, sorry. I got a bit carried away there.
We hope you're having a TOONTASTIC summer, and make sure to keep your eye on the blog. Your feedback will help decide the Next News!
---
Comments
Sorry! Comments are closed.
---
---
---
---
---
---
---
---
---
---
---
---
---
---
---
---
---
---
---
---
---
---
---
---
---
---
---
---
---
---
---
---
---
---
---
---
---
---
---
---
---
---
---
---
---
---
---
---
---
---
---
---
---
---
---
---
---
---
---
---
---
---
---
---
---
---
---
---
---
---
---
---
---
---
---
---
---
---
---
---
---
---
---
---
---
---
---
---
---
---
---
---
---
---
---
---
---
---
---
---
---
---
---
---
---
---
---
---
---
---
---
---
---
---
---
---
---
---
---
---
---
---
---
---
---
---
---
---
---
---
---
---
---
---
---
---
---
---
---
---
---
---
---
---
---
---
---
---
---
---
---
---
---
---
---
---
---
---
---
---
---
---
---
---
---
---
---
---
---
---
---
---
---
---
---
---
---
---
---
---
---
---
---
---
---
---
---
---
---
---
---
---
---
---
---
---
---
---
---
---
---
---
---
---
---
---
---
---
---
---
---
---
---
---
---
---
---
---
---
---
---
---
---
---
---
---
---
---
---
---
---
---
---
---
---
---
---
---
---
---
---
---
---
---
---
---
---
---
---
---
---
---
---
---
---
---
---
---
---
---
---
---
---
---
---
---
---
---
---
---
---
---
---
---
---
---
---
---
---
---
---
---
---
---
---
---
---
---
---
---
---
---
---
---
---
---
---
---
---
---
---
---
---
---
---
---
---
---
---
---
---
---
---
---
---
---
---
---
---
---
---
---
---
---
---
---
---
---
---
---
---
---
---
---
---
---
---
---
---
---
---
---
---
---
---
---
---
---
---
---
---
---
---
---
---
---
---
---
---
---
---
---
---
---
---
---
---
---
---
---
---
---
---
---
---
---
---
---
---
---
---
---
---
---
---
---
---
---
---
---
---
---
---
---
---
---
---
---
---
---
---
---
---
---
---
Back To Top