More News
ToonFest at OMG!Con - Final Event Summary
Posted by The Toontown Team on June 30, 2016 at 6:00 AM
At long last, the month of June has come to a close and we've wrapped up all of our many piles of pictures from ToonFest at OMG!Con 2016. We'd like to thank everyone so much for supporting us through this big step in Toontown Rewritten's lifespan. Whether you came out to see us or followed along online, we really hope you enjoyed it!
Here is a final summary of the entire weekend, including some videos that we didn't get the chance to show you previously and the
ToonFest Top Toon Winners
! You can also check out any of our social media platforms which all have exclusive content that has been posted from the event.
Now, at long last, here's the remaining things we'd like to show you from ToonFest at OMG!Con 2016!
Full Panel: ToonFest
Our first, longest, largest, and most TOONTASTIC panel from OMG!Con is right here for you to view in its full glory. Over
500
people were in the audience, and if you're "Toon Enough" for the task you'll love to hear about the exciting inside scoop that the team shared.
Full Panel: Rewriting Toontown
Ever wondered how Toontown Rewritten came to be? Join Jeremy and the rest of the team as they talk about how our team went from "Players to Game Designers", as well as answer any leftover questions from the first panel.
Activity: Sir Max Gets Pied!
We told you all about the many, many pies that Joey ("Sir Max") received at ToonFest - but check out this video to see it for yourself! Don't worry, he's gotten all of the pie out of his ears by now.
Social Media Exclusives!
As always, we've been posting exclusive updates and photos to
Facebook
,
Twitter
,
YouTube
, and
Snapchat
(ToontownTV) with all sorts of exciting things from the weekend.
We've also added
Instagram
,
Google+
, and
Tumblr
(Better known as "Toonblr" by our community) into our social circles! Follow them all to stay updated with Toontown wherever you are, and to help spread the word of the Tooniverse across the universe!
Here are some quick links to help you navigate to OMG!Con content:
ToonFest's Top Toons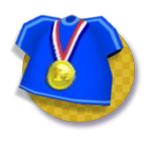 Throughout the weekend, we hosted a Top Toon contest for those unable to attend OMG!Con to fight off the Cogs throughout the weekend. We needed some extra help while the Toon Council was away, you know!
These winners will receive the Top Toons shirt displayed to the right.
Top Toons of the Weekend:
Cogs Defeated
Floors Recovered
1. Subliminal Sorrow - 5,553 Cogs
1. Dances In Detritus - 1,219 Floors
2. Pearl - 5,535 Cogs
2. Jester Jettison - 1,100 Floors
3. Preciousdorf - 5,435 Cogs
3. Twizzler - 1,054 Floors
4. Tuna - 4,943 Cogs
4. Midnight - 979 Floors
5. Nirali - 4,887 Cogs
5. Midnight - 971 Floors
6. Oopsy Daisy - 4,862 Cogs
6. Princess Purpleswirl - 956 Floors
7. Arty - 3,893 Cogs
7. Chris - 938 Floors
8. Sharingan Jr. - 3,698 Cogs
8. Furball - 930 Floors
9. Morgan The Dog - 3,525 Cogs
9. Queen Evie - 892 Floors
10. Talented Ducky - 3,461 Cogs
10. Kokopelli - 878 Floors
11. Exit - 3,098 Cogs
11. King Loki - 847 Floors
12. Little Libra - 3,096 Cogs
12. Thunder The Legendary Mouse - 831 Floors
13. Aphelion - 2,994 Cogs
13. Tooty Flutey - 799 Floors
14. Solar Eclipse - 2,928 Cogs
14. Primrose - 757 Floors
15. Botch - 2,813 Cogs
15. Trumpety Trumpeter - 755 Floors
And Finally... YOUR Exclusive Items!
You all have been incredibly patient with us as we worked on our newest update to the game, which was originally scheduled to debut the weekend of OMG!Con to bring along those awesome items you've been waiting for. At long last, this update will be going out!
Another blog post will arrive as soon as the update is completed with full details on how to redeem your items, but here's a sneak peak for you: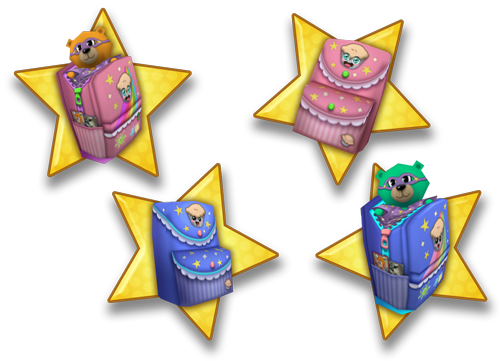 Thank you all once again for tagging along with us on this incredible journey to ToonFest! Now that we've tied up all of our loose ends, it's time to jump back into the Tooniverse and put our focus back into the game rather than all of the celebrations surrounding it.
We know you'll be excited to see what the rest of the summer has in store. Welcome back to Toontown -- we'll see you again soon!
---
Comments
Sorry! Comments are closed.
---
---
---
---
---
---
---
---
---
---
---
---
---
---
---
---
---
---
---
---
---
---
---
---
---
---
---
---
---
---
---
---
---
---
---
---
---
---
---
---
---
---
---
---
---
---
---
---
---
---
---
---
---
---
---
---
---
---
---
---
---
---
---
---
---
---
---
---
---
---
---
---
---
---
---
---
---
---
---
---
---
---
---
---
---
---
---
---
Back To Top