More News
Daily Alpha Update: Need for Speed
Posted by Sir Max on November 25, 2013 at 2:00 PM
Happy Monday, toons! We've got yet another track for you today, and this one is definitely the best yet. Ever heard of Street Racing? Well, legally we can't call it that because I'm already being watched from our last incident with the TTPD. (Toontown Police Department)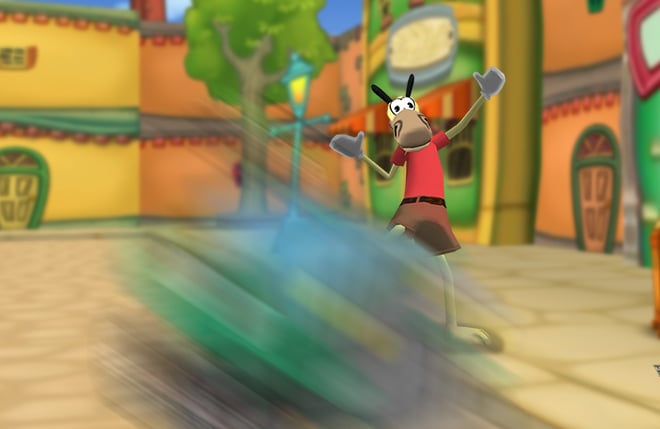 So we are in fact racing, and it is on a street, but we are definitely not Street Racing. Are we clear on that? Great! Now lets get back to the update.
We have two areas out for you guys to head over to: Blizzard Boulevard and City Circuit. Now, I'll be honest with you when I say I have no idea where those streets are actually located, nor how we travel to them so quickly. It's best not to question it.
One more thing before I let you go: I'm going to need you to sign a few papers before heading out there. By no means is it dangerous for you- but we haven't exactly informed the pedestrians of the street yet and it's cheaper to just have you sign a slip of paper. Don't worry, they'll figure it out.
November 25, 2013 [ttr-alpha-g8d8aab1]
Maintenance:
? Major code cleanup.

Bugfixes:
? Fix banana peels and anvils messing up the camera FOV.
? Improve music loop of the Kart Shop and Toon Memory Game.

Features:
? Open up the City Circuits. Look both ways before flooring it!

The streets are still under construction, so don't be surprised to see gaps in the buildings or stray bricks.
---
Comments
Sorry! Comments are closed.
---
---
---
---
---
---
---
---
---
---
---
---
---
---
---
---
---
---
---
---
---
---
---
---
---
---
---
---
---
---
---
---
---
---
---
---
---
---
---
---
---
---
---
---
---
---
---
---
---
---
---
---
Back To Top