More News
Daily Alpha Update: Country Construction
Posted by Sir Max on November 24, 2013 at 2:00 PM
It's been a whole month since Toontown Rewritten went into Alpha. Can you believe that? We're breezing right along through development, and despite these daily updates being hard to put out sometimes, it has definitely kept our motivation high.
Anyway, let's get to this update.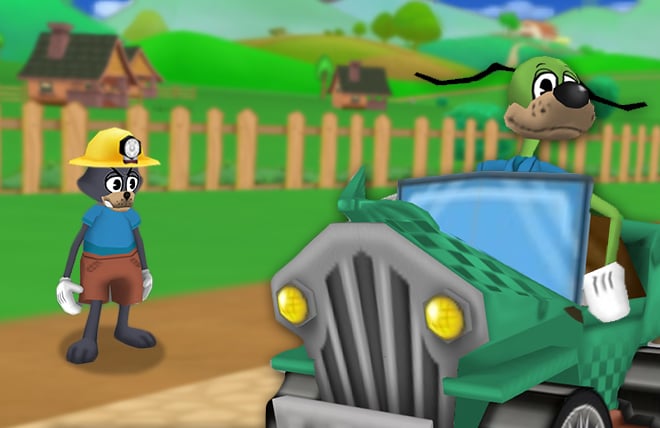 When building Goofy Speedway, we were confined to a pretty small area. Sadly we could only fit two Speedway Tracks within our property, so we had to find some other places to build a track. The first solution:
Public Property
!
Just a few miles out of the Speedway there are these lush, green hills. It's a pretty nice sight. Perfect place for a racetrack. We got to work immediately, however it turns out the public property wasn't exactly, well, "
public
". Shockley and the other guys came pounding on our door ordering us to stop. Apparently there is this big housing construction going on there, Estates or something of the sort. Why are they even constructing houses now, anyway? Wouldn't it have been a good idea to give the citizens of Toontown a place to live before inviting them to live here? And they wonder why we only have 100 citizens...
So do you think we stopped there? Really, have I ever stopped there? Of course not! We calmly let him know that we would pack up our equipment and move to a different hill. Once they had all went home, we snuck back out and finished the entire raceway overnight!
Don't worry if you get one of the houses next to the raceway- You'll only hear cars speeding by every 10-15 minutes. We also left you a gift basket and a free bike horn. In fact, you should be the ones thanking us for giving you easy access to the raceway. I'll even do you a favor and take the gift basket and bike horn back as a way to thank myself for the work we did for you. You're welcome!
November 24, 2013 [ttr-alpha-g1525a9c]
Maintenance:
? Minor code cleanup on Toon T.A.G.S.
? More code cleanup for racing.
? Tightened up administrive features to disallow selecting NPCs. I'm looking at you, Goshi!

Bugfixes:
? Anvils will now hit the person in first place rather than last place. Turns out that the blimp pilots had the instructions upsidedown.
? Races now give the correct amount of tickets.
? Fix a crash if someone logs out while on a racing pad.
? Speedups no longer mess up the camera FOV on widescreen.

Features:
? Major visual improvements to Toon T.A.G.S.
? Rural Raceways are now open! Just watch out for those construction workers.
---
Comments
Sorry! Comments are closed.
---
---
---
---
---
---
---
---
---
---
---
---
---
---
---
---
---
---
---
---
---
---
---
---
---
---
---
---
---
---
---
---
---
---
---
---
---
---
---
---
---
---
---
---
---
---
---
---
---
---
---
---
---
---
---
---
---
---
Back To Top