More News
Storm Sellbot HQ: The Rangers Arrive!
Posted by Lord Lowden Clear on August 8, 2015 at 2:00 PM
You've defeated the Shakers, collected our supplies, and received your Rental suit. Now, it's time for that hard work to finally pay off. Operation: Storm Sellbot Headquarters is in full swing with
Phase Four: The Resistance Rangers have arrived!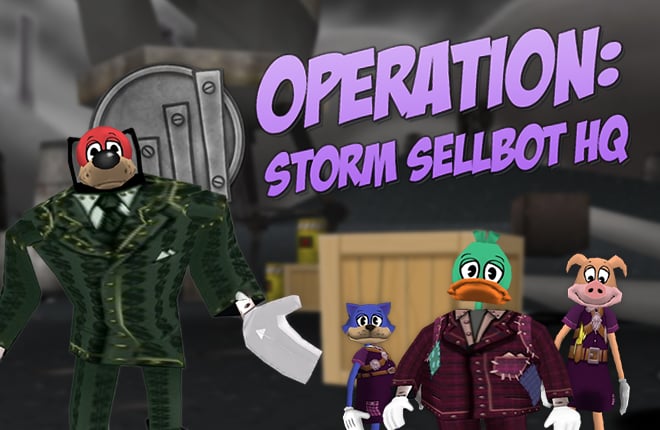 Each of the Rangers you met over these past few days have been stationed in our Outpost in Sellbot Headquarters to give out Toon Resistance ToonTasks for you to complete as the event goes on. These missions have all sorts of new, unique rewards, which will make Storming Sellbot HQ all the more worthwhile!
To get started, hop down into the pit and visit yours truly: I'm currently offering two introductory missions, each with a special reward! Don't think you're going to be getting off that easy, though. As the event goes on I'll have many more missions for you to complete, each with a greater reward and greater difficulty!
If you're looking for more than just a keepsake from the Operation, you'll want to stop by our other Resistance Rangers as well for even more ToonTasks - they have dozens! Remember, though: Toon Resistance ToonTasks will expire at the end of the operation. If you don't complete it by then, you won't get your reward!
Although our Rangers have taken over the Courtyard, the Cogs have proved to be too strong in some areas. If you're looking for a normal Sellbot battle away from the storm, visit one of these districts: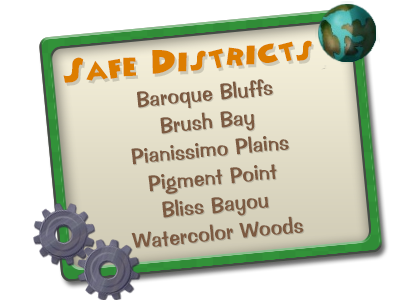 While this may be our final phase, we certainly won't be stopping here. Expect more missions, more rewards, and more Cog-battling insanity as Operation: Storm Sellbot Headquarters rages on.
Until then, keep them busting -- with laughter!
Lord Lowden Clear
Leader of the Toon Resistance
---
Comments
Sorry! Comments are closed.
---
---
---
---
---
---
---
---
---
---
---
---
---
---
---
---
---
---
---
---
---
---
---
---
---
---
---
---
---
---
---
---
---
---
---
---
---
---
---
---
---
---
---
---
---
---
---
---
---
---
---
---
---
---
---
---
---
---
---
---
---
---
---
---
---
---
---
---
---
---
---
---
---
---
---
---
---
---
---
---
---
---
---
---
---
---
---
---
---
---
---
---
---
---
---
---
---
---
---
---
---
---
---
---
---
---
---
---
---
---
---
---
---
---
---
---
---
---
---
---
---
---
---
---
---
---
---
Back To Top