More News
The Top Toontastic Toon Hunt!
Posted by The Toon Council on July 14, 2014 at 2:00 PM
Teamwork in battles and strategy choosing...
Strong Toons preventing the low ones from losing...
Keys given for each good pie that flings...
These a few of the Toontastic things!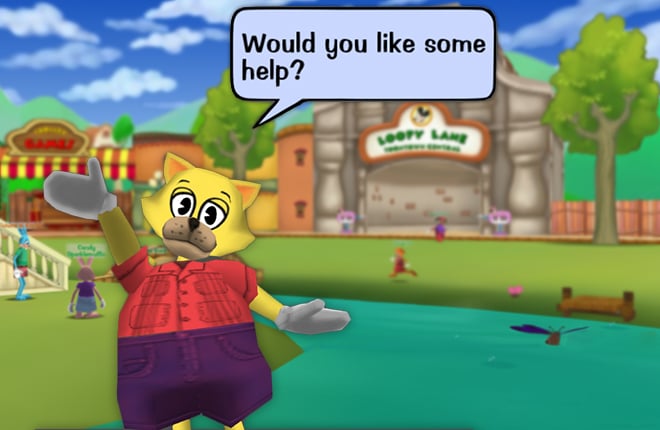 Excuse us for the rhyming, but it certainly seems to be in the air recently! There are plenty of good vibes going around as Toontown draws even closer to the finish, and we really couldn't be happier with the new Toons we are seeing brought in. The amount of loyalty, teamwork, and good behavior has been astounding, and us Toons on the Council have decided that it is high time that we started rewarding that.
In celebration of
our servers becoming even more stable than ever
, we have sent out ordinary-looking everyday Toons to run around Toontown among the crowds and pick out the most
helpful, genuine, and overall Toontastic Toons to receive a one-of-a-kind Beta Key!
Toons who already have keys are eligible to grab one for their friends, too.
Good behavior isn't something that you should need a reward for doing -- and we certainly don't want you kissing up to everyone for it (Alright, so maybe a
little
kissing up is okay.) -- but for those Top Toons who go above and beyond in being great players and Toontastic testers, we certainly think that they deserve some extra credit. Every now and then we'll highlight our Top Toontastic Toons with a shout out right here on a blog post for everyone to see.
The next time you're about to hop off the Trolley, or you pass by a Toon who needs help, or you act "stinky" towards a fellow member, remember: There's always a person on the other side of that Toon who is just like you. We're all in this great big Cog Battle together, after all!
July 13, 2014 [ttr-beta-v1.3.7]
Bugfixes
•

Fix a server-side memory leak that had been impacting game performance



Tweaks
• Fix grammar on Mr. Hollywood taunts

---
Comments
Sorry! Comments are closed.
---
---
---
---
---
---
---
---
---
---
---
---
---
---
---
---
---
---
---
---
---
---
---
---
---
---
---
---
---
---
---
---
---
---
---
---
---
---
---
---
---
---
---
---
---
---
Back To Top