More News
Daily Alpha Update: The Developer and the Frog
Posted by Sir Max on November 3, 2013 at 2:00 PM
This week has been a HUGE week for Toontown Rewritten. It was only a few days ago that we allowed Alpha Testers to begin playing, but it already feels like we have been here for weeks. We're having tons of fun playing (but mostly making) each update, and it seems like you guys are too.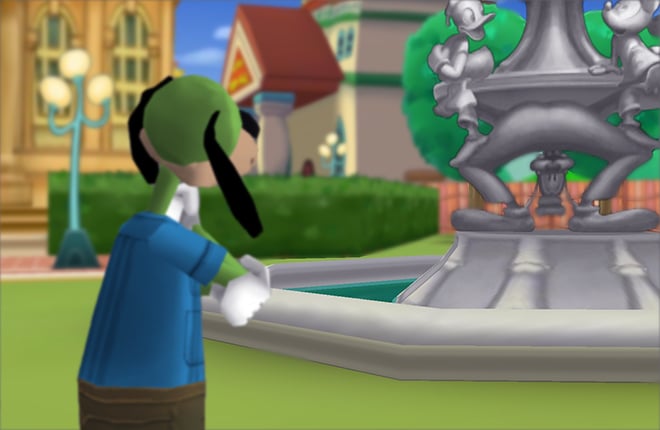 On Sundays, we will usually have a much smaller update than normal to give ourselves a bit of a break and also have time to fix bugs from Saturday's major update. Besides, we need some time to actually play the game ourselves to make sure that the bugs reported are true. Though, before checking if they are true, I need to get onto fixing that bug where Toons turn into frogs. Sounds pretty nasty, but I can't seem to find it anywhere.
Don't forget to head on over to
MMO Central Forums
and vote for which Trolley Game you want added next, as we still have a few more to go.
See you around!
November 3, 2013 [ttr-alpha-gf2e5ea6]
Maintenance:
? Fix a crash when clicking "Exit Toontown"
? Add better Anti-Cheat security for fishing
? Play Ring Game music at the correct time so that it doesn't end early
? Improve widescreen support! The game is no longer cut off vertically when resizing the window.

Bugfixes:
? Put scores in their correct location at the end of Toon Escape
? Fix SpeedChat+ GUI on widescreen windows
? Show correct color for whitelisted words in SpeedChat+

Features:
? Implement Tug-of-War Game, as voted by the community
? You can now catch Jellybean Jars and Boots when fishing (You know you missed those boots!)
? Recolor "New Record!" text to be easily distinguishable from "New Species!"

---
Comments
Sorry! Comments are closed.
---
---
---
---
---
---
---
---
---
---
---
---
---
---
---
---
---
---
---
---
---
---
---
---
---
---
---
---
---
---
---
---
---
---
---
Back To Top