More News
Daily Alpha Update: Ice Sink
Posted by Sir Max on November 6, 2013 at 2:00 PM
Remember that Ice Rink we stol- err-
borrowed
a few days ago? Yeah, well, it melted. For whatever reason, you aren't supposed to leave ice in the sun for over 48 hours. Or over 2 hours, for that matter.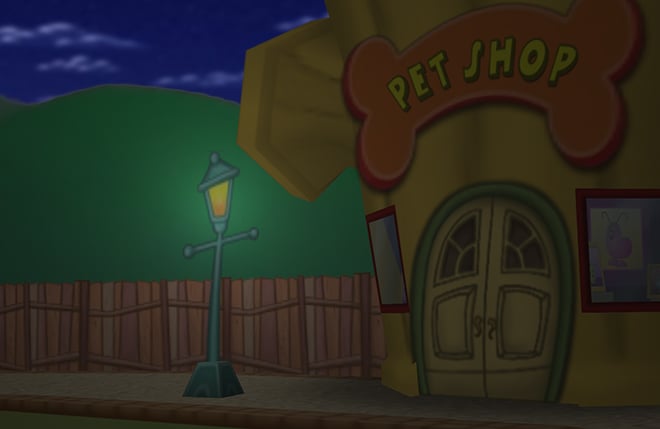 Don't get discouraged! I know that Cannon Tag, Ice Hockey, and Ice Slide didn't work out, but we can make this work. Alright, so all of those fish you have been catching the past few days? Normally they go straight to the Pet Shop for studying, then dumped back into the pond. (Which is a bit strange, don't you think? They're studying the same fish over and over again. Heh, scientists.)
Anyway, as I was saying: I snuck into the Pet Shop last night and
borrowed
a big bucket of those fish, then dumped them into the melted Ice Rink. Classic! I also dumped a boatload of treasure chests down there for you to dive for. Honestly, I have no idea what is inside of them. Probably nothing. It's the thought that counts!
Now, I might have definitely forgotten the snorkels. So you're going to need to hold your breath down there, along with dodging angry fish and carrying a heavy chest back up to the surface. Hey- it works! That's all that matters. I'm going to go ahead and put this on the list of good ideas.
Hop on the Trolley now to play a completely non-dangerous game of
Ice Hockey
Ice Slide
Treasure Dive
!
P.S.
- While in the pet shop, I also managed to
borrow
a bunch of Bamboo rods for us. Just step up to the dock and upgrade your rod to catch some new fish!
November 6, 2013 [ttr-alpha-g1f22c50]
Maintenance:
? Send the server information whenever a client crashes
? Possibly fix some timers being off-sync
? Possibly fix issues where toons would appear to jump or lag to different positions rather than smoothly running. Most noticeable in Tag Game.

Features:
? Use melted Ice Rink to build Treasure Dive
? Upgrade all rods to Bamboo

---
Comments
Sorry! Comments are closed.
---
---
---
---
---
---
---
---
---
---
---
---
---
---
---
---
---
---
---
---
---
---
---
---
---
---
---
---
---
---
---
---
---
---
---
---
---
---
---
---
---
---
Back To Top